Li Captures 18s Clays
Memphis in July is no place for the faint of heart. Temperatures in the high 90s and a heat index often in the 110s, compounded by five rain or lightning delays, presented one physical and mental challenge after another as the USTA Girls 18s Clay Court Championships wore on. For Ann Li, no obstacle proved insurmountable, as she earned her first singles gold ball with a 6-4, 3-6, 6-4 victory over Amanda Meyer. Story
| | |
| --- | --- |
| The PlaySight Hot 100 features 100 boys and 100 girls who have been playing outstanding tennis. These players have substantially improved their rankings over the past month. | |
Connect with PlaySight on Facebook, Twitter, Instagram, and YouTube.

College tennis is a goal for many players and parents, and they should learn about the recruiting process. Wilson Tennis is proud to sponsor Recruiting 101 - with articles about recruiting, eligibility, and more.
| | | |
| --- | --- | --- |
| The ITA Summer Circuit provides college, junior, and alumni tennis players the opportunity to compete in organized events virtually year round. These open events give junior players a chance to play against college competition. | | |
Click Here
for a complete schedule and registration.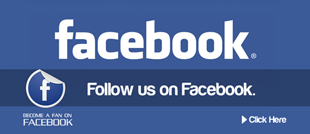 Help build our following.
Follow us on Facebook
Since 2011, Lisa Stone has been writing about all things junior tennis from a parent's perspective at
Parenting Aces
. Tune in to her
radio call-in show
each Tuesday at 11am ET.
Faces in the top one-hundred:
| | |
| --- | --- |
| 7/29 | Girls 18s Clay Court Championships Recap, Slideshow, Videos |
| 7/28 | Witmer, McCann Win New Balance High School Championship Titles; Loeb, Tiafoe, Nguyen Reach Lexington $50K Quarterfinals; 11 US Players Advance in Austin, Edwardsville Pro Circuit Tournaments |
| 7/27 | Mmoh Among Kalamazoo Wild Cards, Holt Withdraws; Donaldson Beats Fognini to Reach Third Round at ATP Masters in Toronto; Info on Sol Schwartz Memorial Tournament |
| 7/26 | USA Teams Named for ITF World Junior Tennis Competiton; Shapovalov Defeats Kyrgios in Toronto; Tsitsipas, Anshba Win European Championships; New Balance High School Championships Underway |
| 7/25 | Kenin Wins $50,000 Sacramento Challenger, Takes US Open Wild Card Lead; Sandgren, Kennedy Take Pro Circuit Titles in Godfrey & Evansville; Black Wins Third Straight ITF Grade 4 |
Head Nitro Team Men's Shoe Review
To purchase this product or for a much more detailed written review,
Click Here!
Alen Salibasic Drake Unv Koz Interview
Alen Salibasic Drake Unv Koz interview
Get an overview of why TennisRecruiting.net is the premier site for junior tennis.
| | | |
| --- | --- | --- |
| The 2016 Clay Court Championships are now in the books, but Van Der Meer Academy has recaps of all eight age divisions. | | |
| | |
| --- | --- |
| Photo galleries are proudly presented by Southern California's own Advantage Tennis Academy. | |


adidas adiplayer is the proud sponsor of the National Showcase Series, a set of USTA-sanctioned tournaments open to players from all sections. Compete against players outside of your district or section - and earn credit towards your Tennis Recruiting ranking.
Click here for the complete
Series Schedule

The Tennis Recruiting Network is proud to present exclusive college content covering men's and women's college tennis programs from around the country.
Smith Stearns Tennis Academy is proud to present the College Commitment Lists. Check out the latest commitments here - and the full listings below.
Full Listings: Boys' Commits & Girls' Commits
Smith Stearns Tennis Academy
- training young players with a true passion for tennis since 2002.
| | |
| --- | --- |
| For all things college tennis, check out College Tennis Today - with coverage, insight, and analysis of the game. | |
| | |
| --- | --- |
| 7/30 | Coaching Changes, Kentucky Planning a $20M Facility, Pro Circuit Update |
| 7/29 | Mai-Ly Tran to Drake, Sabogal New Assistant at Kentucky, Pro Circuit Update |
| 7/28 | Cummings to Norfolk State, Eubanks Wins BB&T Q-WC, Massey Ratings, Matt Hill Feature |
| 7/27 | Coaching Updates, Novikov Wins in Toronto, BB&T WC Challenge, #TheSol |
| 7/26 | ITA Summer Circuit - Week 5 Results |

The USTA's Tennis On Campus program is designed to provide college students with opportunities for team camaraderie, social networking, and rivaled competition through tennis without the rigors of a varsity program.
The lifeblood of Tennis Recruiting is its rankings - and our team has been ranking tennis players for more than two decades. Learn about tennis rankings in general - as well as our best-of-breed ranking system.
Recent Tournament Forecasts
Click here for the complete list of all of our
Tournament Forecasts
.

The
Universal Tennis Rating
system provides tennis players across all ages, genders, and nationalities with a common framework for evaluating their levels of play.