Press Release
Solfire to Sponsor Recruiting Class Rankings
by TennisRecruiting.net, 25 January 2014
FOR IMMEDIATE RELEASE
The Tennis Recruiting Network, a premier source of information for junior and college tennis, today announced that Solfire, an athletic apparel company that integrates original artwork with high performance materials to create Art In Motion, will be the presenting sponsor for the widely acknowledged College Tennis Recruiting Class Rankings at TennisRecruiting.net.
The TennisRecruiting.net website, available at http://www.TennisRecruiting.net, offers a wide range of content and services for college-bound athletes, coaches, and tennis enthusiasts.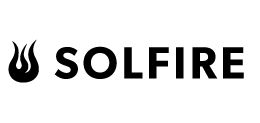 "Everyone always looks forward to the Recruiting Class Rankings," said Shannon Wrege, President of Tennis Recruiting. "They are one of our most well-known properties, and they seem to get more popular every year. We are extremely excited to welcome Solfire, the hottest new apparel company in tennis, as the presenting sponsor."
Solfire and Tennis Recruiting will look to build the quality and popularity of the Recruiting Class Rankings, which are already referenced regularly by college tennis programs across the country.
"We are thrilled to partner with Tennis Recruiting and present this season's rankings," said John Ziegler of Solfire. "Our team admires all those who strive for athletic and academic excellence. In fact, our founder, Brendan Murphy, was a top student athlete in college. We design gear that integrates powerful images with superior materials so that our athletes can create masterpieces on court. We are excited to support this ranking effort and we look forward to bringing our unique products to the Tennis Recruiting community."
Solfire and Tennis Recruiting are currently finalizing the Ninth Annual Winter Recruiting Class Rankings which will be published over the next two weeks.
About Solfire
Solfire embodies the powerful force within us to pursue our dreams. By merging original designs with high-performance materials, each product becomes Art In Motion.
We begin in the artist studio, then we travel the world to find the best materials. In each step of the development process we apply the most advanced technology, equipment and techniques. Our design lab in Brooklyn, N.Y. allows us to immerse ourselves in every detail, from initial inspiration to the last stitch.
We are a diverse crew of creative individuals who are passionate about testing our limits, exploring the world and designing great clothes.
Connect with Solfire on Facebook, Twitter, Instagram, and YouTube - or on our website.
About Tennis Recruiting
TennisRecruiting.net is the online home of thousands of junior tennis players and their parents, with player profile web pages for over 70,000 high school and middle school tennis players.
TennisRecruiting.net offers a wide range of content and services for college-bound athletes, coaches, and tennis enthusiasts. Highlights of content and services include:
Weekly rank lists broken down by high school graduating class
Web pages for players that include statistics, trends, and analysis
Annual ratings of top recruiting prospects
Articles from recruiting experts and former coaches and players
Recruiting profiles of top junior players
Services for coaches to identify top targets and track prospects
Players and parents can create free accounts to update their player profile pages, and they can also submit recruiting information directly to college coaches. For more information, please visit TennisRecruiting.net.
To learn more about TennisRecruiting.net, please contact:
Julie Wrege
[email protected]
(770) 993-5723 (within the United States and Canada)
+1 770 993 5823 (internationally)
Leave a Comment
More Website News
20-Jun-2017
TRN Hires Rhiannon Potkey as Content Strategist
The Tennis Recruiting Network (TRN), a premier source of information for junior and college tennis, is excited to announce that veteran journalist Rhiannon Potkey has joined TRN in the role of Content Strategist. Potkey will be responsible for creating, writing and editing content at TRN.
2-May-2017
Now Open ... May Madness Bracket Challenge
Nothing beats the excitement of the NCAA tournament! For college tennis fans, May is the time for Madness, and this is your chance to demonstrate knowledge of the game. With the right combination of skill and luck, you can earn bragging rights - and great prizes - by making your picks for the Big Dance!
13-Mar-2017
Countdown to Signing Day
It's that time of year... Signing Day is approaching. April 12 is the first day of the Spring Signing Period - when seniors from around the nation can sign on to play college tennis at Division I or Division II schools. And once again, The Tennis Recruiting Network and GAMMA are ready with the Countdown to Signing Day.