TOP PROSPECTS
Boys' Class of 2014 - Seniors
As of Monday, 3/3/2014




| | | | | | | | | | | | | |
| --- | --- | --- | --- | --- | --- | --- | --- | --- | --- | --- | --- | --- |
| View: | | Blue Chip | | 5-Star | | 4-Star | | 3-Star | | 2-Star | | 1-Star |





| Rating | Name | City | State |
| --- | --- | --- | --- |
| | Adams, Henry | San Antonio | TX |
| | Adkisson, Will | Hurst | TX |
| | Ang, Edward | Cupertino | CA |
| | Arem, Karim | Houston | TX |
| | Arocho, Anthony | Norridge | IL |
| | Baird, Will | Raleigh | NC |
| | Ball, David | Palo Alto | CA |
| | Bates, Austin | Marietta | GA |
| | Berman, Shaun | Miami | FL |
| | Berry, Zach | Springboro | OH |
| | Blasinsky, Adam | Gibsonia | PA |
| | Bondar, Kevin | Calabasas | CA |
| | Bradley, Nicolas | Waldwick | NJ |
| | Cardiff, Daniel | Lafayette | CA |
| | Cargill, Christian | Tampa | FL |
| | Castano, Diego | Statesville | NC |
| | Chanthalangsy, Justin | San Marcos | CA |
| | Chen, Steven | San Diego | CA |
| | Chua, Nicolas | San Carlos | CA |
| | Clark, Nile | Philadelphia | PA |
| | Connolly, Andrew | Highland Village | TX |
| | Countee, Kasey | Cheltenham | MD |
| | Cramer, Taylor | Texarkana | TX |
| | Du Toit, Josh | Charlotte | NC |
| | Dube, Michael | Livonia | MI |
| | Farrell, Noah | Wilton | CT |
| | Fenton, Adam | Middleburg | VA |
| | Fryer, Zachary | Centennial | CO |
| | Galoustian, Alex | Glencoe | IL |
| | Gardner, Garrett | Poland | OH |
| | Ge, Augustus | Phoenix | AZ |
| | Gitin, Alexander | Boca Raton | FL |
| | Glickman, Rex | Chappaqua | NY |
| | Gober, Jake | Baltimore | MD |
| | Goldman, Stephen | Lutz | FL |
| | Gonzalez, Xavier | Houston | TX |
| | Grodecki, Brian | Wayne | PA |
| | Gupte, Rohan | Las Vegas | NV |
| | Harrington, Andrew | Millersville | MD |
| | Hashemzadeh, Darian | Potomac | MD |
| | Haugen, Jason | Austin | TX |
| | Heidenberg, Jonathan | Tampa | FL |
| | Hills, Langford | Atlanta | GA |
| | Holman, Hunter | Dallas | TX |
| | Hoogland, Sam | Glenview | IL |
| | Huang, Andy | Fremont | CA |
| | Hublitz, Josh | Vienna | VA |
| | Jacoby, Jake | Little Rock | AR |
| | Jayaram, Simon | Roswell | GA |
| | Ji, Henry | Rancho Santa Fe | CA |
| | Josepher, Alec | Tampa | FL |
| | Kane, Maxwell | West Chester | PA |
| | Karchere-Sun, Dylan | Princeton | NJ |
| | Khrapko, Artem | Corning | NY |
| | Koenen, Jasper | Baton Rouge | LA |
| | Kuhar, Matt | Smithfield | RI |
| | Lampasas, Ciro | Houston | TX |
| | Leung, Peter | Houston | TX |
| | Li, Gordon | Johns Creek | GA |
| | Liu, David | Omaha | NE |
| | Livi, Elio | Port St. Lucie | FL |
| | Lorenz, Luke | Colorado Springs | CO |
| | Lovera, Wyatt | Miami | FL |
| | Mackenzie, Darius | Woodland Hills | CA |
| | Maese, Daniel | Dallas | TX |
| | Maltby, Everett | Sunnyvale | CA |
| | Martinez, Andy | Atlanta | GA |
| | Masciorini, Chase | Dana Point | CA |
| | Massa, Gianlucca | Weston | FL |
| | McLean, Kian | Chevy Chase | MD |
| | Melendez, Elijah | Suwanee | GA |
| | Mesmer, Fred | Kensington | MD |
| | Metz, David | Tampa | FL |
| | Miller, Alexander | Rock Hill | SC |
| | Mills, Brandon | | |
| | Mukai, Kent | Rolling Hills Estate | CA |
| | Mullins, Conor | Lloyd Harbor | NY |
| | Nguyen, Michael | San Jose | CA |
| | O'Neal, Jonathan | Winterville | NC |
| | Oliveira, Bernardo | Ojai | CA |
| | Orban, Bradley | Milford | CT |
| | Panarese, Bartholomew | Milton | MA |
| | Pate, Devon Tyler | Lake Alfred | FL |
| | Petersen, Jack | Ann Arbor | MI |
| | Pickering, Lucas | Brooklyn | NY |
| | Ponwith, James | Scottsdale | AZ |
| | Radosevic, Mirko | Miami | FL |
| | Raghavan, Sachin | New York | NY |
| | Rakela, Cody | Scotts Valley | CA |
| | Ramadan, Nikolas | San Clemente | CA |
| | Rangga, Richard | Clifton | NJ |
| | Rapoport, Gabriel | Malibu | CA |
| | Raw, Daniel | North Vancouver | BC |
| | Ray, Pally | Alpharetta | GA |
| | Rechan, Mac | Clayton | MO |
| | Richards, Joey | Eden Prairie | MN |
| | Roddy, Gilbert | Concord | MA |
| | Rozenstein, Julian | Morganville | NJ |
| | Ruder-Hook, Jesse | Denver | CO |
| | Santiago, Alexander | Isle of Palms | SC |
| | Schlanger, Kyle | Summerfield | NC |
| | Schoen, Parks | Simpsonville | SC |
| | Sec, Richard | New York | NY |
| | Small, Karlyn | Phoenixville | PA |
| | Smith, Winn | Brooklyn | NY |
| | Stein, Lee-Shawn | Edmond | OK |
| | Sundaram, Goutham | Portland | OR |
| | Tercek, Luke | Washington | DC |
| | Thirouin, Jean | Houston | TX |
| | Thorp, Jamie | Kent | WA |
| | Tran, Michael | Albuquerque | NM |
| | Troy, Caleb | Pittsburgh | PA |
| | Tsai, Luke | Mason | OH |
| | Tseng, Eric | Irvine | CA |
| | Tso, Benjamin | Lexington | MA |
| | Turner, Will | Charlotte | NC |
| | Vega, Jaime | Gurabo | PR |
| | Venkatasubramanian, Shyam | Glen Allen | VA |
| | Westergaard, Nicholai | Manlius | NY |
| | Wildman, Patrick | Cincinnati | OH |
| | Wolfe, Kyle | Darien | CT |
| | Wong, Aries | Bethesda | MD |
| | Wu, John | West Chester | PA |
| | Yadav, Dhruv | Chagrin Falls | OH |
| | Yeoh, Brandon | Rancho Cucamonga | CA |
| | Zarazua, Patricio | Tampa | FL |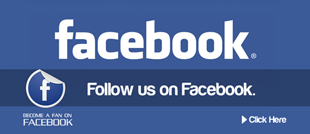 Help build our following.

Follow us on Facebook

Follow college tennis with the ITA - the governing body that oversees all levels of men's and women's varsity collegiate tennis.
WARNING- Before You Add Weight to Your Frame, Watch This!
If you're thinking of adding lead tape to your frame to enhance its playability, there are some things you NEED to know. Watch this video to learn more!