TOP PROSPECTS
Boys' Class of 2019 - 7th Graders
As of Monday, 3/3/2014




| | | | | | | | | | | | | |
| --- | --- | --- | --- | --- | --- | --- | --- | --- | --- | --- | --- | --- |
| View: | | Blue Chip | | 5-Star | | 4-Star | | 3-Star | | 2-Star | | 1-Star |





| Rating | Name | City | State |
| --- | --- | --- | --- |
| | Allen, Huntley | Winston Salem | NC |
| | Ansari, Mustafa | Pasadena | CA |
| | Atherton, Jackson | Tulsa | OK |
| | Austin, Noah | Meridian | ID |
| | Aziz, Kemal | Staten Island | NY |
| | Azrilan, Nicholas | Encino | CA |
| | Bailey, Luke | Wausau | WI |
| | Bakich, Brock | Dallas | TX |
| | Balthazor, Nathan | Green Bay | WI |
| | Barnett, Matt | Hixson | TN |
| | Baumann, Mikkel | Bradenton | FL |
| | Bell, James | Fremont | CA |
| | Bergendorf, Alex | Glen Ellyn | IL |
| | Berthier, Timothee | Portola Valley | CA |
| | Bianchi, Juan | Ocoee | FL |
| | Bobba, Revanth | Cary | NC |
| | Boyette, Kenneth | Laurel | MD |
| | Bratt, James | Middleburg | FL |
| | Bukhalo, Michael | Glenview | IL |
| | Burman, Cade | Bloomfield Hills | MI |
| | Burman, Sebastian | Bloomfield Hills | MI |
| | Burress, Billy | Oak Brook | IL |
| | Bushamuka, Daniel | Princeton | NJ |
| | Carreon, Don | Niles | IL |
| | Cataltepe, Arda | Weston | MA |
| | Chamarthi, Dorath | Bloomington | IL |
| | Chao, Derek | Sammamish | WA |
| | Chen, William | Bethesda | MD |
| | Cheung, Kirun | Santa Monica | CA |
| | Cheung, Winston | Delray Beach | FL |
| | Chew, Zachary | Mercer Island | WA |
| | Chiu, Jordan | San Jose | CA |
| | Chou, Brandon | Louisville | KY |
| | Clark, William | Alexandria | VA |
| | Cohen, Chase | Arlington | VA |
| | Cohen, Max | Oxnard | CA |
| | Collier, Reed | Seabrook | TX |
| | Conlin, Joshua Maxwell | Alameda | CA |
| | Davis, Jackson | Jonesboro | AR |
| | Davis, Mitchell | Encinitas | CA |
| | Demichelis, Alessio | Delray Beach | FL |
| | Dikhit, Subham | Arcadia | CA |
| | Djekic, Petar | Potomac | MD |
| | Dohle, Noah | Asheville | NC |
| | Duggan, A. | Saginaw | MI |
| | Ellis, Timothy | Boone | IA |
| | Evans, Banks | Clayton | NC |
| | Figueira, Jonathan | Arcadia | CA |
| | Fraunfelder, Jake | Lake Oswego | OR |
| | Freer, Ian | Pasadena | CA |
| | Funston, William | Atlanta | GA |
| | Gaines, Westley | Wilmington | NC |
| | Ganesan, Ritvik | Plano | TX |
| | Ganguly, Aantorik | Malvern | PA |
| | Garcia, Juan-Ignacio | Knoxville | TN |
| | Garger, Kosta | Englewood | CO |
| | Ghaffar, Niles | Massapequa | NY |
| | Gibbons, Anders | | WA |
| | Glenn, Peter | Raleigh | NC |
| | Gold, Ryan | Verona | WI |
| | Goldin, Daniel | San Diego | CA |
| | Goldstein, Cameron | Alexandria | VA |
| | Golovnev, Sergey | Sunny Isles Beach | FL |
| | Goodwin, Bently | Roanoke | VA |
| | Gorelik, Daniel | Okemos | MI |
| | Graham, Hugh | Nashville | TN |
| | Gu, Jerry | Princeton | NJ |
| | Halpin, Matthew | Lexington | KY |
| | Hammond, Lucas | Las Vegas | NV |
| | Hampton, Jett | Lakeway | TX |
| | Han, Eric | Westford | MA |
| | Harbour, Jaxson | FtLauderdale | FL |
| | Harris, Aidan | Indianapolis | IN |
| | Hartman, Kyler | Ammon | ID |
| | He, Timothy | South San Francisco | CA |
| | Heiden, Alex | Westerville | OH |
| | Heider, Timothy | Mooresville | NC |
| | Hein, Callen | Fredericksburg | TX |
| | Holmes, Christian | Littleton | CO |
| | Huang, Alex | Yorba Linda | CA |
| | Iyer, Verayuth | Schaumburg | IL |
| | Jarvis, Reid | Springfield | MO |
| | Jeevanandam, Pritwik | Chino Hills | CA |
| | Jimenez, Brendan | Boston | MA |
| | Johnson, Conner | Hot Springs | AR |
| | Kaiser, William | Edmond | OK |
| | Kale, Rohan | Tampa | FL |
| | Kandakai, Alfred | Trenton | NJ |
| | Kandel, Matthew | Hilton Head | SC |
| | Kaplan, Adam | Maplewood | NJ |
| | Kaplan, Ben | Maplewood | NJ |
| | Karev, Alex | Cincinnati | OH |
| | Kernagis, Alexander | Glen Ellyn | IL |
| | Kerstetter, Seth | Lafayette | LA |
| | Keyser, Benjamin | Vienna | VA |
| | Khan, Momin | Ashburn | VA |
| | Kim, Danny | Closter | NJ |
| | Kim, Zachary | Lincolnshire | IL |
| | King, Asher | Lutz | FL |
| | Klak, Nicholas | Rochester Hills | MI |
| | Kolev, George | Coppell | TX |
| | Komatineni, Niraj | Mason | OH |
| | Komoda, Kazuki | Hoffman Estates | IL |
| | Lai, Andre | Flemington | NJ |
| | Lan, Phillip | LA Canada Flintridge | CA |
| | Landau, Joshua | Los Angeles | CA |
| | Large, Adam | Carmel | IN |
| | Larmand, Phineas | Swarthmore | PA |
| | Law, Charlie | Portland | OR |
| | Lee, Jason | New Canaan | CT |
| | Lee, Matthew | Winnetka | IL |
| | Lemus, Sebastian | Coral Springs | FL |
| | Leslie, Fraser | Wesley Chapel | FL |
| | Leventhal, Ilan | San Mateo | CA |
| | Li, Kevin | Wheaton | IL |
| | Lies, John | Elkhorn | NE |
| | Liu, Jimmy | Arcadia | CA |
| | Liu, Stanley | Rolling Hills | CA |
| | Lovett, Henry | Los Angeles | CA |
| | Lu, Michael | Herndon | VA |
| | Marley, Corey | Los Angeles | CA |
| | Martin, Gabriel | McAllen | TX |
| | McDonald, Andrew | Plano | TX |
| | McDonnell, Jeffrey | Glen Cove | NY |
| | Mettler, Alexander | Northville | MI |
| | Mo, Brandon | Saratoga | CA |
| | Moortgat, Caden | Boise | ID |
| | Mounetou, Patricio | Laredo | TX |
| | Mulcahy, Owen | Kansas City | MO |
| | Muldowney, Francis | Mary Esther | FL |
| | Navin, Roshun | Basking Ridge | NJ |
| | Nielsen, Alexander | New York | NY |
| | Paduraru, Andrei | Commerce Township | MI |
| | Parker, Chase | Dothan | AL |
| | Patel, Kaanu | Roswell | GA |
| | Pearce, Joshua | Provo | UT |
| | Pesic, Sima | Del Rey Oaks | CA |
| | Pljakic, Aleksa | Forest Hills | NY |
| | Pomerance, Tyler | Stamford | CT |
| | Prakash, Tarun | Matthews | NC |
| | Pries, Thomas | South Bend | IN |
| | Quiles, Michael | San Antonio | TX |
| | Ramesh, Vivek | Cary | NC |
| | Ramon, Lorenzo | Wesley Chapel | FL |
| | Ramos, Leyton | Honolulu | HI |
| | Rassner, Cole | Houston | TX |
| | Rata, Cezar | Glendale | AZ |
| | Reddy, Biren | Princeton | NJ |
| | Riemann, Luke | Cheshire | CT |
| | Rigby, Steffen | Tremonton | UT |
| | Roberts, Paul | Atlanta | GA |
| | Roman, Dominic | Tulsa | OK |
| | Roseth, Hunter | Lakeville | MN |
| | Sadeghi, Pedrom | Herndon | VA |
| | Sah, Matthew | San Diego | CA |
| | Samkutty, Caden | Portland | OR |
| | Sanders, Quinn | Texarkana | AR |
| | Saran, Vivek | Bellaire | TX |
| | Sazonov, Daniel | FtLauderdale | FL |
| | Schubert, Jack | Carmichael | CA |
| | Setran, Owen | Wheaton | IL |
| | Shelton, Robert | Lancaster | PA |
| | Shen, Derek | East Lyme | CT |
| | Shlyankevich, Levi | Newtonville | MA |
| | Sierra, Esteban | Miami | FL |
| | Simmons, Parrish | Huntsville | AL |
| | Simon, Ike | Bethesda | MD |
| | Simpson, Valewis | Memphis | TN |
| | Singh, Rohan | Greensboro | TX |
| | Smith, Jason | Moore | SC |
| | Snyder, Hayden | Burlington | NJ |
| | Song, Justin | Potomac | MD |
| | Sridhar, Rohit | Folsom | CA |
| | St. Jean, Ryan | Newbury Park | CA |
| | Stefanov, Dominik | Santa Barbara | CA |
| | Stein, Brent | Paradise Valley | AZ |
| | Stone, Samuel | Palmetto Bay | FL |
| | Tajima, Naoki | Bradenton | FL |
| | Talluri, Eshan | San Diego | CA |
| | Tanjuatco, Joseph | Smyrna | GA |
| | Taylor, Carson | Huntington Beach | CA |
| | Tennison, Will | Verona | WI |
| | Tham, Christopher | Flushing | NY |
| | Thayne, Wally | Westlake Village | CA |
| | Theodossiou, Zachary | Asheville | NC |
| | Torlic, Emin | Irvine | CA |
| | Torres, Guillermo | Dorado | PR |
| | Tran, Andrew | Gwynedd Valley | PA |
| | Vandecasteele, Luke | Murray | UT |
| | Vergara, Michael | Huntington Beach | CA |
| | Vidinas, Gabriel | Bloomfield | MI |
| | Villarreal, Jose | Laredo | TX |
| | Viswanathan, Pranav | Mason | OH |
| | Vu, Andrew | Beaverton | OR |
| | Waldman, Justin | Acworth | GA |
| | Walsh, Donovan | Leawood | KS |
| | Wang, Charles | Acton | MA |
| | Wang, Gene | Pleasanton | CA |
| | Wang, Jaylen | Wayland | MA |
| | Ward, Robby | Wilmington | DE |
| | Weeks, Steven | Little Rock | AR |
| | Wickwire, Chester | Canfield | OH |
| | Wildrick, Campbell | Spartanburg | SC |
| | Wilkins, Caleb | Long Beach | CA |
| | Williams, Joshua | Rye | NY |
| | Yohannes, Abraham | Albuquerque | NM |
| | Zagrebelny, Maxim | Eagan | MN |
| | Zekanovic, Ognjen | Las Vegas | NV |
| | Ziolo, John | Mendham | NJ |
| | Zordani, William | Lake Forest | IL |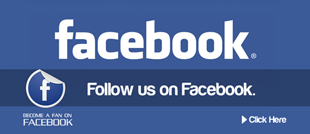 Help build our following.

Follow us on Facebook

Follow college tennis with the ITA - the governing body that oversees all levels of men's and women's varsity collegiate tennis.
Marion Bartoli Interview
We caught up with Marion Bartoli the day before she won Wimbledon and chatted about her game, what she focuses on & off the court ...
See More
Talk Tennis provides lively forums for the discussion of junior and college tennis. Here are the latest topics from the message boards.