TOP PROSPECTS
Girls' Class of 2013 - Seniors
As of Monday, 3/11/2013




| | | | | | | | | | | | | |
| --- | --- | --- | --- | --- | --- | --- | --- | --- | --- | --- | --- | --- |
| View: | | Blue Chip | | 5-Star | | 4-Star | | 3-Star | | 2-Star | | 1-Star |





| Rating | Name | City | State |
| --- | --- | --- | --- |
| | Adamo, Megan | Pittsburgh | PA |
| | Aisiks, Simone | New York | NY |
| | Alatorre, Paloma | Katy | TX |
| | Anderson, Courtney | Cypress | TX |
| | Anderson, Drew | Stone Mountain | GA |
| | Appel, Jordan | Cherry Hills Village | CO |
| | Ataian, Karen | La Crescenta | CA |
| | Austi, Amanda | Bronxville | NY |
| | Babayan, Marie | Bradenton | FL |
| | Baca, Marissa | Tucson | AZ |
| | Baich, Annie | Pittsburgh | PA |
| | Barnhill, Morgan | Austin | TX |
| | Barretta, Emily | Winnetka | IL |
| | Barthelmass, Mikey | Laguna Niguel | CA |
| | Baum, Jacqueline | Highland Park | IL |
| | Benda, Nancy | Birmingham | MI |
| | Biglione, Bianca | Panama City Beach | FL |
| | Blackmon, Brooke | Dothan | AL |
| | Blessing, Erin | Salt Lake City | UT |
| | Boarman, Ansley | Missouri City | TX |
| | Boers, Marijke | Jacksonville | FL |
| | Boles, Ashlee | Murfreesboro | TN |
| | Bowron, Sarah | Birmingham | AL |
| | Branstine, Cassidy | Orange | CA |
| | Brazell, Taler | Las Vegas | NV |
| | Brewer, Shannon | Chuluota | FL |
| | Brittin, Kaelin | Bethesda | MD |
| | Brockman, Julie | Springboro | OH |
| | Brokaw, Aphrah | Las Vegas | NV |
| | Bruning, Rebecca | Bogart | GA |
| | Burke, Mariah | Tulsa | OK |
| | Busby, Linley | Charlotte | NC |
| | Calabro, Conner | Sherman Oaks | CA |
| | Campisi, Jamie | Mendham | NJ |
| | Candeloro, Sarah | Dover | DE |
| | Cannon, Sarah | Dallas | TX |
| | Carey, Barbara | Seattle | WA |
| | Carlson, Taylor | Atlanta | GA |
| | Carpenter, Claire | Wayzata | MN |
| | Cassity, Carly | Clayton | MO |
| | Centenari, Kristina | Baltimore | MD |
| | Champion, Hollie | Charlotte | NC |
| | Channell, Audrey | Cary | NC |
| | Chen, Tiffany | Hinsdale | IL |
| | Chin, Kelsey | Aurora | IL |
| | Cloern, Elaine | Upper Arlington | OH |
| | Crum, Mary | Great Falls | MT |
| | Cruz, Cassidy | New Rochelle | NY |
| | De Meo, Michelle | Burr Ridge | IL |
| | DeMoss, Masey | Mayodan | NC |
| | Delgado, Katie | Universal City | TX |
| | Demchenko, Gabrielle | Buffalo Grove | IL |
| | Denuel, Lauren | Moseley | VA |
| | Desnoes, Brigitte | Indian Wells | CA |
| | Dodd, Kelly | Hilton Head Island | SC |
| | Domingo, Katrina | Oro Valley | AZ |
| | Eaton, Kailey | Fishers | IN |
| | Ecker, Madeline | Mequon | WI |
| | Eisenberg, Barrie | Weston | FL |
| | Erickson, Emily | Simpsonville | SC |
| | Fardanesh, Arianna | Portland | OR |
| | Fauble, Kadi | Quincy | IL |
| | Ferrari, Caroline | Rome | GA |
| | Finger, Sara | St. James | NY |
| | Foley, Madeline | Salt Lake City | UT |
| | Forlini, Chloe | Roseville | CA |
| | Forlini, Lily | Roseville | CA |
| | Fox, Jorie | Bannockburn | IL |
| | Fryberger, Elizabeth | Littleton | CO |
| | Fukamachi, Mitsuki | Mayfield Hts | OH |
| | Gandhi, Isha | Sugar Land | TX |
| | Garrity, Alexandria | Medina | OH |
| | Gaudreault, Olivia | Annapolis | MD |
| | Gordon, Maddie | Dallas | TX |
| | Graziani, Madeline | Woodbury | NJ |
| | Griffith, Gabriela | Lilburn | GA |
| | Griffith, Kaylan | Carmel | CA |
| | Groenow, Jireh | Magnolia | TX |
| | Guinard, Ines | Davis | CA |
| | Hall, Hunter | Brevard | NC |
| | Hall, Kayleigh | San Clemente | CA |
| | Hallewell, Emily | Washington | DC |
| | Hanniford, Rebecca | Cordova | TN |
| | Hansen, Allison | Champaign | IL |
| | Harris, Rebecca | Charlotte | NC |
| | Haviland, Kylie | San Diego | CA |
| | Hernandez, Rozel | San Diego | CA |
| | Hill, Brittany | Chapel Hill | NC |
| | Hissong, Katelyn | Akron | OH |
| | Huckabee, Faith | Hazel Crest | IL |
| | Huddlestun, Lauren | Overland Park | KS |
| | Hueffner, Alexandra | Portland | OR |
| | Hueffner, Catherine | Portland | OR |
| | Huey, Piper | Tulsa | OK |
| | Hutchison, Harley | Joliet | IL |
| | Iden, Kelly | Fishers | IN |
| | Jacques, Jacqueline | Modesto | CA |
| | Jordan, Katia | Baltimore | MD |
| | Josiah, Jessica-Mariama | Sacramento | CA |
| | Kaplan, Anna Ruth | Winnetka | IL |
| | Karas, Kalli | Waxhaw | NC |
| | King, Mary Beth | Naperville | IL |
| | Kishan, Raina | Austin | TX |
| | Krakau, Jenna | Roswell | GA |
| | Krawiec, Ania | Lumberton | NJ |
| | Kuhle, Tracy | Decatur | IL |
| | Kulikova, Katya | Kalispell | MT |
| | Lacy-Thompson, Olivia | Briarcliff Manor | NY |
| | Lafountain, Ashley | Oak Harbor | OH |
| | Lamachia, Dennison | Hopkinton | MA |
| | Laurie, Jessica | Eugene | OR |
| | Lee, Faith | Andover | MN |
| | Lee, Madelyn | South Bend | IN |
| | Leonard, Briana | Westford | MA |
| | Lorenzini, Caroline | Clarendon Hills | IL |
| | Mabe, Lauren | Olathe | KS |
| | Madrigal, Abigail | Highland | IN |
| | Madrigal, Vanessa | Highland | IN |
| | Marchant, Mandy | Chagrin Falls | OH |
| | Martin, Catherine | Mt Pleasant | SC |
| | Martinez, Mara | San Juan | PR |
| | Martino, Samantha | Katy | TX |
| | Mather, Abbie | Louisville | KY |
| | McCallie, Emma | Chattanooga | TN |
| | McCasin, Brittaney | Keller | TX |
| | Meltzer, Alexa | New York | NY |
| | Miller, Hylan | Omaha | NE |
| | Minnoe, Claire | Auburn | NY |
| | Mirda, Danielle | Napa | CA |
| | Monaghan, Meagan | Denver | CO |
| | Moore, Darnesha | Chicago | IL |
| | Morlock, Callie | Golden | CO |
| | Mosser, Britta | Malibu | CA |
| | Murray, Kaitlyn | Salem | OR |
| | Nellessen, Sierra | Tipp City | OH |
| | Nelson, Brandi | Jonesboro | GA |
| | Nelson, Kaila | Sudbury | MA |
| | Nizzi, Riley | Overland Park | KS |
| | Nowamooz, Nava | Houston | TX |
| | Ono, Yuriko | Hilton Head Island | SC |
| | Parchieva, Ilona | Tustin | CA |
| | Pelak, Anna | Mc Lean | VA |
| | Pelch, Rosemary | Saint Louis | MO |
| | Pendleton, Aerielle | Orchard Lake | MI |
| | Pepper, Ann | Edmond | OK |
| | Phagura, Shaan | Castro Valley | CA |
| | Plaszewski, Brittany | Saint Charles | IL |
| | Poei, Kristen | Kaneohe | HI |
| | Polk, Cristalei | Powder Springs | GA |
| | Powell, Haley | Cataula | GA |
| | Pravder, Sarah | N Miami Beach | FL |
| | Psyhogeos, Maggie | Wellesley | MA |
| | Rashidzada, Zenat | Dix Hills | NY |
| | Rencheli, Sitilia | Sarasota | FL |
| | Ricci, Alexa | Longwood | FL |
| | Robinson, Arrice | Port Orange | FL |
| | Rojecki, Leah | Navarre | FL |
| | Rosa, Luisa | Miami | FL |
| | Rozenberg, Anna | Chevy Chase | MD |
| | Rubin, Stephanie | Purchase | NY |
| | Savedra, Sarah | El Paso | TX |
| | Schafer, Samantha | River Forest | IL |
| | Schectman, Lauren | Highland Park | IL |
| | Schelble, Emma | Omaha | NE |
| | Schroeder, Delaney | Abilene | TX |
| | Schulte, Courtney | Spicewood | TX |
| | Scudiero, Chanel | Pullman | WA |
| | Serdinia, Hannah | Suwanee | GA |
| | Sheley, Mara | Dublin | OH |
| | Shepherd, Katie | Dublin | OH |
| | Shutter, Scout | Kailua | HI |
| | Sneddon, Emily | Ojai | CA |
| | Soutar, Nicole | West Chester | OH |
| | Sprinkel, Lacey | Minneapolis | MN |
| | St. Amant, Sadey | Ocean Springs | MS |
| | Stachova, Stanislava | Ladera Ranch | CA |
| | Stewart, Kelly | Richmond | VA |
| | Stojkovic, Andjela | Victoria | BC |
| | Straub, Alysa | Burr Ridge | IL |
| | Strickland, Mason | Dallas | TX |
| | Su, Katarina | Alpharetta | GA |
| | Sutton, Casey | Austin | TX |
| | Swanson, Mary Liz | Coon Rapids | MN |
| | Swartwood, Rachel | Evansville | IN |
| | Sweet, Katie | Salt Lake Cty | UT |
| | Tanik, Layla | Raleigh | NC |
| | Tavitian, Maral | La Canada | CA |
| | Theodossiou, Alix | Asheville | NC |
| | Torres, Nicholle | Weston | FL |
| | Townsend, Alex | Jupiter | FL |
| | Troxel, Sierra | Richland | WA |
| | Truong, Tipper | San Francisco | CA |
| | Trylovich, Tori | El Dorado Hls | CA |
| | Turner, Tori | Liberty Township | OH |
| | Umbaugh, Madison | Cumming | GA |
| | Urbinati, Michele | Harrison | NY |
| | Ushakova, Ekaterina | Chicago | IL |
| | Utberg, Madison | Roswell | GA |
| | Vargas, Jenise | Pasadena | CA |
| | Velasquez, Paulina | Kew Gardens | NY |
| | Villan, Geri Bea | Yonkers | NY |
| | Walston, Scarlett | Greenville | NC |
| | Whatley, Haley | North Richland Hills | TX |
| | White, Abigail | Coppell | TX |
| | White, Catherine | Rock Hill | SC |
| | Whitehead, Lindsey | St. Louis | MO |
| | Whittaker, Jazz | Gainesville | FL |
| | Wild, Hayley | Carmel | IN |
| | Wilkinson, Cydnee | Dammeron Valley | UT |
| | Williams, Kelsey | Atlanta | GA |
| | Woodman, Kelli | Denver | CO |
| | Xiao, Lydia | Germantown | MD |
| | Zelechonok, Anna | Northbrook | IL |
| | Zoubareva, Taya | Lake Bluff | IL |
| | Zupan, McKayla | Wilmington | NC |
| | Zurawel, Elizabeth | Raleigh | NC |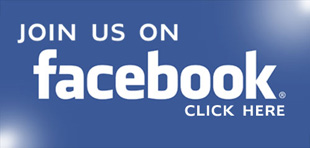 Help build our following.

Follow us on Facebook

Follow college tennis with the ITA - the governing body that oversees all levels of men's and women's varsity collegiate tennis.
ATA Players Speak Out
Junior tennis players at Advantage Tennis Academy show why the academy is the best place for improving your game.
Tennis Warehouse provides lively forums for the discussion of junior and college tennis. Here are the latest topics from the Talk Tennis message boards.