TOP PROSPECTS
Girls' Class of 2019 - 8th Graders
As of Monday, 9/15/2014




| | | | | | | | | | | | | |
| --- | --- | --- | --- | --- | --- | --- | --- | --- | --- | --- | --- | --- |
| View: | | Blue Chip | | 5-Star | | 4-Star | | 3-Star | | 2-Star | | 1-Star |





| Rating | Name | City | State |
| --- | --- | --- | --- |
| | Aaron, Anna | Highland | UT |
| | Aaron, Daniela | Highland | UT |
| | Acco, Raquel | Orange Park | FL |
| | Agrawal, Anjni | San Diego | CA |
| | Ahn, Abygale | Western Springs | IL |
| | Alekseeva, Anna | Deerfield Beach | FL |
| | Almaleh, Izabela | Brooklyn | NY |
| | Ang, Sara | Rochester Hills | MI |
| | Ao, Florence | Walnut | CA |
| | Ashley, Laura | Bradenton | FL |
| | Astle, Emilee | Sandy | UT |
| | Babcock, Jessica | York | PA |
| | Bank, Gabriella | Redmond | WA |
| | Baranovski, Anna | Houston | TX |
| | Barnes, Hannah | Enola | PA |
| | Barrett, Taylor | Holly | MI |
| | Barua, Chantel | Stratford | CT |
| | Beauvais, Colette | North Vancouver | BC |
| | Bell, Brinley | High Point | NC |
| | Black, Paige | Alpharetta | GA |
| | Blancafort-Corona, Marian | San Ysidro | CA |
| | Bohnet, Jill | The Woodlands | TX |
| | Bourque, Elise | Lake Charles | LA |
| | Bramlage, McKenna | Centerville | OH |
| | Bright, Savannah | Chapel Hill | NC |
| | Brooks, Cheyanne | Suwanee | GA |
| | Brotzman, Peyton | Austin | TX |
| | Buechele, Caroline | Miami Beach | FL |
| | Buell, Emily | FtWorth | TX |
| | Burgess, Ashleigh | Lafayette | LA |
| | Burke, Erika | Hollywood | FL |
| | Butterworth, Audrey | Glen Allen | VA |
| | Calhoun, Cassia | Jacksonville | FL |
| | Cannata, Maggie | Nashville | TN |
| | Carrera, Annie | Miami | FL |
| | Carroll, Courtney | Plymouth | MA |
| | Castro, Gabrielle | Allen | TX |
| | Castro-Birriel, Kiara | Jacksonville | FL |
| | Cheung, Leila | Superior Township | MI |
| | Chu, Megan | Friendswood | TX |
| | Colak, Sema | Okemos | MI |
| | Cook, Sydney | Cary | NC |
| | Copeland, Nicole | Edina | MN |
| | Couch, Kendall | Sugar Land | TX |
| | Coulson, Kelly | Santa Barbara | CA |
| | Crawley, Cheyenne | Irvine | CA |
| | Crowley, Annabelle | Fox Point | WI |
| | Curtola, Jenna | Fairfield | CA |
| | Daniels, Anna | Matthews | NC |
| | Daverio, Isabella | Richfield | OH |
| | Davidov, Liya | Courtsense at Bagota | NJ |
| | De La Espriella, Laura | Key Biscayne | FL |
| | Dean, Taylor | Fairfield | CT |
| | Dearing, Emily | Acworth | GA |
| | Deatherage, Daniella | Hollywood | FL |
| | Dechoux, Tristanne | Phoenix | AZ |
| | Dellacono, Gabriella | Stonington | CT |
| | Demo, Megan | Lees Summit | MO |
| | Devireddy, Anjali | Austin | TX |
| | Dimitrova, Nikol | Myrtle Beach | SC |
| | Dobis, Erika | Palm Coast | FL |
| | Domingo, Sarah | Waianae | HI |
| | Drapeau, Kendall | San Diego | CA |
| | Dudipala, Neha | Lewis Center | OH |
| | Eckenhausen, Emma | Denver | CO |
| | Egorova, Elizaveta | San Jose | CA |
| | Emoto, Dale | Honolulu | HI |
| | Estes, Grace | Cincinnati | OH |
| | Fanning, Lauren | North Andover | MA |
| | Fausey, Sophia | Wheaton | IL |
| | Ferland, Alyssa | Warner Robins | GA |
| | Fisher, Claire | Tyler | TX |
| | Fitch, Sydney | San Antonio | TX |
| | Fitz-Patrick, Ashley | Vienna | VA |
| | Fleenor, Abby | Tuscaloosa | AL |
| | Friedrich, Angelique | Las Vegas | NV |
| | Fujimura, Gretchen | Portland | OR |
| | Gay, Dominique | Naples | FL |
| | Genender, Sophia | Los Angeles | CA |
| | Gibbons, Rebecca | Rock Hill | SC |
| | Gibson, Giuliana | Bayside | NY |
| | Gizynski, Victoria | San Antonio | TX |
| | Goldberg, Caitlin | Highland Park | IL |
| | Graber, Shelby | Las Vegas | NV |
| | Grimes, Ava | Atlanta | GA |
| | Grisham, Faith | Vancouver | WA |
| | Guffey, Alysa | Indianapolis | IN |
| | Gumieniak, Julia | Collegeville | PA |
| | Gustafson, Lauren | Marshfield | MA |
| | Hager, Caroline | Lexington | KY |
| | Hagino, Amanda | Columbia | PA |
| | Hahn, Zoe | Saint Louis | MO |
| | Hamilton, Elizabeth | Union | KY |
| | Hammond, Eleanor | Suwanee | GA |
| | Han, Janet | Fremont | CA |
| | Hardesty, Nancy | Raleigh | NC |
| | Harrelson, Tatiana | Myrtle Beach | SC |
| | Harris, Avery | Martinez | GA |
| | Harrison, Elizabeth | Idaho Falls | ID |
| | Hayes, Penelope Anne | Mount Pleasant | SC |
| | He, Ruoya | Woodcliff Lake | NJ |
| | Heine, Christina | Aliso Viejo | CA |
| | Hemry, Christine | Anchorage | AK |
| | Henegar, Brooke | Plano | TX |
| | Henry, Lexie | Hinsdale | IL |
| | Herning, Ana | Pennington | NJ |
| | Hickey, Jordan | Los Angeles | CA |
| | Hill, Caroline | Madison | MS |
| | Holding, Alice | Raleigh | NC |
| | Hoog, Nina | Penn Valley | PA |
| | Hu, Lucia | Roslyn | NY |
| | Huang, Clarise | Honolulu | HI |
| | Hudson, Charlotte | Bogart | GA |
| | Hughes, Gracie | Ponte Vedra Beach | FL |
| | Hughes, Madeline | Madison | MS |
| | Huizar, Genesis | Seaside | CA |
| | Humpal, Sara | Crp Christi | TX |
| | Hung, Michelle | Irvine | CA |
| | Hunt, Hallie | North Canton | OH |
| | Hutter, Gabriele | Waxhaw | NC |
| | Huynh, Sophia | Houston | TX |
| | Hwang, Stephanie | Vienna | VA |
| | Indjin, Ena | | BC |
| | Inouye, Celeste | Honolulu | HI |
| | Jacobo, Claudia | Miami | FL |
| | Jauregui, Arantza | San Antonio | TX |
| | Jebeles, Nicole | Birmingham | AL |
| | Jewell, Emma | Salt Lake City | UT |
| | Johnson, Shelby | Geneva | IL |
| | Johnston, Emily | Tulsa | OK |
| | Jones, Rani | New Market | MD |
| | Jurasek, Madelynn | Sugar Grove | IL |
| | Kalawe, Ana-Lei | North Charleston | SC |
| | Kanja, Kourtney | Honolulu | HI |
| | Kaplan, Amy | Brooklyn | NY |
| | Ke, Ashley | Saint Joseph | MI |
| | Kennedy, Grace | New York | NY |
| | Kermet, Sophia | West Palm Beach | FL |
| | Kesterson, Emma | Ocean Springs | MS |
| | Kha, Emily | Fremont | CA |
| | Kida, Arisa | North Miami Beach | FL |
| | Kimmey, Hana | Parker | CO |
| | Kirvan, Nicole | Clio | MI |
| | Kislin, Juliana | Boca Raton | FL |
| | Kleinfeldt, Annabel | Clemson | SC |
| | Knickerbocker, Nicole | Newport Beach | CA |
| | Kreutzer, Lauren | Shoreline | WA |
| | Krueger, Katherine | Omaha | NE |
| | Kuncl, Taylor | Cincinnati | OH |
| | Kung, Lisa | Bradenton | FL |
| | Kunkel, Jillian | Sarasota | FL |
| | Kusuma, Chandralekha | FtMill | SC |
| | Kutryb, Ashleigh | Merritt Island | FL |
| | La, Paige | Fairfax Station | VA |
| | Labenski, Katherine | Ponte Vedra Beach | FL |
| | Lamela, Ariana | Isabela | PR |
| | Lara, Elizabeth | West Valley City | UT |
| | Larson, Allison | Alpharetta | GA |
| | Laynes, Sabrina | Saginaw | MI |
| | Le Mair, Jessica | Fairfax | VA |
| | Lee, Elaina | Pottstown | PA |
| | Lee, Gabby | Leawood | KS |
| | Leon, Jennie | Miami | FL |
| | Little, Morgan | Cornelius | NC |
| | Liu, Jiaqi | Dublin | OH |
| | Liu, Vivian | San Jose | CA |
| | Livitz, Emily | Walnut Creek | CA |
| | Lokey, Julia | Sonoma | CA |
| | Looney, Shaianne | Orange Park | FL |
| | Lopez, Alejandra | Bayamon | PR |
| | Lozada, Paola | Cayey | PR |
| | Lu, Karen | Atlanta | GA |
| | Lu, Keri | Atlanta | GA |
| | Lynn, Cadence | Olathe | KS |
| | Mach, Yoeur-man Teagan | Bellevue | WA |
| | Maeda, Kelly | Wildwood | MO |
| | Magliochetti, Brenna | Bloomsbury | NJ |
| | Magtoto, Elisa | Chandler | AZ |
| | Manas, Apurva | Carmel | IN |
| | Manocha, Kavya | Powell | OH |
| | Marks, Julia | Menlo Park | CA |
| | Marks, Katherine | Pittsburgh | PA |
| | Marshall, Bethany | Cary | IL |
| | Martin, Kate | Katy | TX |
| | Maurras, Evelyn | Jonesboro | AR |
| | Maxcey, Claire | Fredericksburg | TX |
| | Mbaye, Isha | New Orleans | LA |
| | McAllan, Nina | Ramsey | NJ |
| | McCain, Keegan | Austin | TX |
| | McClatchey, Hadley | Atlanta | GA |
| | McIsaac, Chloe | Fairview Heights | IL |
| | Meader-Yetter, Olivia | Lynnwood | WA |
| | Melendez, Vannelie | Cayey | PR |
| | Menshikova, Anastasya | Brooklyn | NY |
| | Merrill, Sarah | Matthews | NC |
| | Michelich, Ashley | Westlake | OH |
| | Mikhail, Lara | Tarzana | CA |
| | Mitchell, Sophia | North Chesterfield | VA |
| | Mitrofanova, Nina | Conroe | TX |
| | Moghtader, Abigail | Arnold | MD |
| | Moon, Emma | Corpus Christi | TX |
| | Moore, Alyssa | Miami Lakes | FL |
| | Murray, Catherine | San Diego | CA |
| | Musselman, Kate | Dallas | TX |
| | Muthyala, Sahithi | East Windsor | NJ |
| | Naanep, Cari | Urbandale | IA |
| | Neal, Caitlin | Tampa | FL |
| | Nelson, Margaret | Birmingham | AL |
| | Nerf, Allyson | Boca Raton | FL |
| | Nguyen, Bella | College Station | TX |
| | Nguyen, Emily | Farmington | NM |
| | North, Mikaela | Plano | TX |
| | Nuckolls, Day | Greenville | SC |
| | Ohayon, Eleanor | Plantation | FL |
| | Oliver, Hope | Dallas | TX |
| | Olps, Brianna | Sugar Hill | GA |
| | Onley, Kendall | Mableton | GA |
| | Owens, Hannah | Naperville | IL |
| | Parguian, Juliane Rose | West Melbourne | FL |
| | Patton, Lillie | Columbus | GA |
| | Pedersen, Alise | San Anselmo | CA |
| | Peercy, Lydia | Sagamore Hills | OH |
| | Penn, Lexi | Longview | TX |
| | Perkins, Lindsay | Tulsa | OK |
| | Peter, Lillian | Weymouth | MA |
| | Phalen, Zoe | Cumming | GA |
| | Pietkiewicz, Grace | Atlanta | GA |
| | Pineiro, Lucia | Coral Gables | FL |
| | Piskulic, Alyson | Saint Louis | MO |
| | Popa, Livia | Cornelius | NC |
| | Pretorius, Mia | Nashville | TN |
| | Puzak, Ellen | Minneapolis | MN |
| | Quirk, Hannah | Coronado | CA |
| | Rainwater, Hayden | Kennesaw | GA |
| | Raja, Anisha | Johns Creek | GA |
| | Rajesh, Gayathri | Katy | TX |
| | Rajiv, Subashni | San Jose | CA |
| | Ramesh, Chetana | St. Johns | FL |
| | Rashid, Narmeen | Midlothian | VA |
| | Reddy, Manasi | North Brunswick | NJ |
| | Reed, Frances | Greenville | NC |
| | Reilly, Nicole | Huntsville | AL |
| | Reilly, Sarah | Enid | OK |
| | Rice, Sammi | Columbus | GA |
| | Richman, Megan | Germantown | TN |
| | Rios, Hailey | Corpus Christi | TX |
| | Rippa, Madison | Southlake | TX |
| | Rivera-Rodriguez, Ines | Trujillo Alto | PR |
| | Robbins, Lauren | Raleigh | NC |
| | Rockwood, Gabby | Park City | UT |
| | Rockwood, Olivia | Park City | UT |
| | Ross, Anna | Winnetka | IL |
| | Ruffin, Riley | Wichita | KS |
| | Sabile, Julianna | Redlands | CA |
| | Salvador, Sophia | Spring Lake | NJ |
| | Sampson, Ebony | Clinton | MD |
| | Sanchez, Veronica | Carolina | PR |
| | Satchwell, Maggie | Portland | OR |
| | Schaffer, Josephine | Greenwood Village | CO |
| | Schaffer, Peyton | Mc Murray | PA |
| | Schlatter, Amanda | Cherry Hills Village | CO |
| | Schott, Madelyn | Roswell | GA |
| | Sewell, Audrey | Mobile | AL |
| | Sha, Calista | Roslyn Heights | NY |
| | Shaw, Taylor | Little Rock | AR |
| | Shub, Michelle | Marblehead | MA |
| | Shukla, Nupur | Walpole | MA |
| | Shulman, Stephanie | Gates Mills | OH |
| | Siaosi, Gabriela | Mililani | HI |
| | Sidick, Chloe | Powell | OH |
| | Simunyola, Emnet | Lorton | VA |
| | Sinai, Natalie | Bethlehem | PA |
| | Slaughter, Claire | Kingwood | TX |
| | Sloan, Jenna | Redondo Beach | CA |
| | Smith, Madison | Raleigh | NC |
| | Sobrino, Luciana | Newcastle | WA |
| | Somasundaram, Trisha | Superior | CO |
| | Sood, Anya | Chester | VA |
| | Sor, Leila | Philadelphia | PA |
| | Sorgen, Paige | Bellevue | WA |
| | Sosonkin, Diana | Brooklyn | NY |
| | Spencer, Mya | Hillcrest Heights | MD |
| | Spratt, Rebecca | Charleston | SC |
| | Srivatsa, Neha | Kennesaw | GA |
| | Stanciu, Andrada | Las Vegas | NV |
| | Stevanovic, Maya | West Palm Beach | FL |
| | Stewart, Audrey | Apple Valley | CA |
| | Stewart, Kourtni | Acworth | GA |
| | Stilp, Haley | Austin | TX |
| | Stogner, Skyler | El Paso | TX |
| | Suk, Madeline | Minnetonka | MN |
| | Sullivan, Laurel | Fox Point | WI |
| | Swiderski, Sandra | Barrington | IL |
| | Tagaloa, Megan | Riverside | CA |
| | Tamai, Kina | Arlington Heights | IL |
| | Tang, Sabrina | Wisconsin Rapids | WI |
| | Tanner, Ensley | White | GA |
| | Tapmongkol, Tessa | Bellingham | WA |
| | Tasich, Ksenija | Maple Glen | PA |
| | Tavasoli, Katie | Westlake Village | CA |
| | Taylor, Sydney | Johns Creek | GA |
| | Teemant, Olivia | Roseville | CA |
| | Thai, Jocelyn | Plano | TX |
| | Thel, Kathryn | Chattanooga | TN |
| | Theodossiou, Isabelle | Asheville | NC |
| | Thomason, Mallory | Round Rock | TX |
| | Thorat, Aditi | Lithia | FL |
| | Thulien, Natalie | Charlotte | NC |
| | Trevino, Ruby | San Antonio | TX |
| | Tsai, Irene | Cupertino | CA |
| | Tselikovskaya, Anna | New York | NY |
| | Tushaj, Isabella | Bronx | NY |
| | Upadhyay, Rena | St Petersburg | FL |
| | Vanden, Kelly | Port Matilda | PA |
| | Vaughan, Kayla | Jacksonville | FL |
| | Velcu, Raluca | Louisa | KY |
| | Vicari, Giavanna | Reading | PA |
| | Vincent, Imani | Buford | GA |
| | Vise, Megan | Santa Maria | CA |
| | Voit, Francine | Boca Raton | FL |
| | Vujanic, Jovana | Elk Grove Village | IL |
| | Walk, Shea | Frisco | TX |
| | Waters, Sevyn | Alpharetta | GA |
| | Way, Maria | Alpharetta | GA |
| | Weaver, Rachel | FtMyers | FL |
| | Weiss, Elizabeth | Blue Bell | PA |
| | Weissbuch, Aubrie | Arcadia | CA |
| | White, Logan | Delafield | WI |
| | Wieland, Julia | Oro Valley | AZ |
| | Wilfong, Ashton | Corpus Christi | TX |
| | Wilkins, Kayla | Charlotte | NC |
| | Wilson, Erin | Las Vegas | NV |
| | Winter, Bella | Sarasota | FL |
| | Wojcikiewicz, Erica | Valencia | PA |
| | Wong, Jayci | Port Arthur | TX |
| | Xiao, Cynthia | Cary | NC |
| | Yan, Melinda | Boyds | MD |
| | Young, Elle | Austin | TX |
| | Yu, Anna | Palo Alto | CA |
| | Zaban, Olivia | Northfield | IL |
| | Zayat, Alyssa | Broken Arrow | OK |
| | Zell, Michelle | Tustin | CA |
| | Zhao, Erin | Dublin | OH |
| | Ziehm, Alli | Little Elm | TX |
| | Zoubareva, Alexandra | Lake Bluff | IL |
| | Zozulya, Anna | Deerfield Beach | FL |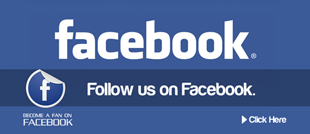 Help build our following.

Follow us on Facebook
Svetlana Kuznetsova

HEAD Youtek IG Extreme Pro 2.0
Was: $190.00 Now: $99.95
Review, Feedback, Demo, Video

Yanina Wickmayer

BABOLAT Pure Drive
Was: $189.00 Now: $159.00
Review, Feedback, Demo, Video

Ekaterina Makarova

WILSON Steam 96
Was: $219.99 Now: $89.00
Review, Feedback, Demo, Video

Lucie Safarova

WILSON Juice 100
Was: $220.00 Now: $189.00
Review, Feedback, Demo, Video

Follow college tennis with the ITA - the governing body that oversees all levels of men's and women's varsity collegiate tennis.
Daniela Hantuchova visits the Prince Store
Check out Daniela Hantuchova's visit to the Prince SW19 Store in Wimbledon Village, and get an inside look at what she recommends picking up.
Talk Tennis provides lively forums for the discussion of junior and college tennis. Here are the latest topics from the message boards.