TOP PROSPECTS
Girls' Class of 2019 - 8th Graders
As of Monday, 3/2/2015




| | | | | | | | | | | | | |
| --- | --- | --- | --- | --- | --- | --- | --- | --- | --- | --- | --- | --- |
| View: | | Blue Chip | | 5-Star | | 4-Star | | 3-Star | | 2-Star | | 1-Star |





| Rating | Name | City | State |
| --- | --- | --- | --- |
| | Accola, Casey | Windermere | FL |
| | Adams, Ann Maria | Fortson | GA |
| | Adelakun, Temilayo | Hinsdale | IL |
| | Akli, Ayana | Silver Spring | MD |
| | Angier, Bridgette | Medina | WA |
| | Arora, Avani | Atlanta | GA |
| | Ashley, Laura | Bradenton | FL |
| | Astle, Emilee | Sandy | UT |
| | Atwater, Joanna | Short Hills | NJ |
| | Bach, Jonea | Nîmes | GA |
| | Bailey, Skat | Daniel Island | SC |
| | Baranovski, Anna | Plantation | FL |
| | Barrett, Taylor | Holly | MI |
| | Becerra, Mebeli | Las Vegas | NV |
| | Bennett, Zoe | Los Angeles | CA |
| | Biju, Sharon | FtWorth | TX |
| | Blackwell, Alexandra | Kansas City | KS |
| | Bonilla, Lyric | San Antonio | TX |
| | Bradley, Jordan | Downingtown | PA |
| | Braun, Jessica | Canton | MI |
| | Caldwell, Harris | Tampa | FL |
| | Caplan, Rachel | Greenwich | CT |
| | Capone, Michelle | Wilmette | IL |
| | Carrera, Annie | Miami | FL |
| | Cauthen, Zoe | Timmonsville | SC |
| | Chu, Chloe | Bellevue | WA |
| | Ciano, Vanessa | Hawthorne | NY |
| | Cleff, Reilly | Colleyville | TX |
| | Clydesdale-Eberle, Zoe | Sunnyvale | CA |
| | Combest, Brittney | Memphis | TN |
| | Connatser, Brooke | Glen Allen | VA |
| | Cook, Caroline | Naples | FL |
| | Cook, Gwenyth | Newnan | GA |
| | Courville, Mary Weston | Columbus | GA |
| | Cummings, Casey | Kailua | HI |
| | Cuoco, Michaela | Mount Pleasant | SC |
| | Dania, Anushka | Austin | TX |
| | Dania, Megha | Austin | TX |
| | DeNucci, Madeline | S Glastonbury | CT |
| | Despriet, Taylor | Cumming | GA |
| | Devireddy, Anjali | Austin | TX |
| | Dimitrijevic, Mila | Montgomery | TX |
| | Dimitrova, Nikol | Myrtle Beach | SC |
| | Dodd, Grace | Corinth | TX |
| | Dunavant, Grace | Germantown | TN |
| | Dunlap, Ava | Grand Blanc | MI |
| | Elliott, Emily | Daniel Island | SC |
| | Emery, Colbey Shae | Ventura | CA |
| | Fager, Brooke | Spokane | WA |
| | Ferdman, Elizabeth | Buffalo Grove | IL |
| | Ferg, Lauren | Eagan | MN |
| | Fidel, Madeline | Wheaton | IL |
| | Fischer, Georgia | Nashville | TN |
| | Fisher, Claire | Tyler | TX |
| | Forbes, Grace | Huntsville | AL |
| | Foster, Kyra | FtWayne | IN |
| | Francis, Mia | Fayetteville | GA |
| | Fremaux, Camille | Baton Rouge | LA |
| | Fukushige, Andei | Northridge | CA |
| | Futernick, Taylor | Weston | FL |
| | Gandham, Miriam | Ann Arbor | MI |
| | Garcia, Lucia | Houston | TX |
| | Goetz, Alexa | Greenlawn | NY |
| | Goff, Marie | Dallas | TX |
| | Goldberg, Caroline | Pacific Palisades | CA |
| | Gomez, Isabella | Miami | FL |
| | Gould, Taylor | Los Altos | CA |
| | Griffith, Ashley | Wesley Chapel | FL |
| | Grimes, Ava | Atlanta | GA |
| | Gurevich, Yana | Los Gatos | CA |
| | Hagopian, Grace | Lakewood Ranch | FL |
| | Han, Janet | Fremont | CA |
| | Harrison, Elizabeth | Idaho Falls | ID |
| | Hashimoto, Anna | San Jose | CA |
| | Hemmings, Gracie | Columbus | GA |
| | Henry, Maya | San Antonio | TX |
| | Hill, Madison | Wurtland | KY |
| | Howard, Zoe | Washington | DC |
| | Huang, Angela | Piedmont | CA |
| | Huang, Ashley | Wexford | PA |
| | Huffman, Zoe | Maiden | NC |
| | Huk, Amber | Pleasanton | CA |
| | Hunter, Brooklyn | Topeka | KS |
| | Jewell, Emma | Salt Lake City | UT |
| | Jhattu, Piaman | Duluth | GA |
| | Jin, Serim | Portland | OR |
| | Karman, Francesca | Port Washington | NY |
| | Keane, Sinead | Charlotte | NC |
| | Kern, Anna | Corvallis | OR |
| | Knickerbocker, Nicole | Newport Beach | CA |
| | Koch, Emma | Iowa City | IA |
| | Kompa, Paige | Columbus | OH |
| | Koscielski, Claire | Indianapolis | IN |
| | Kozerski, Maja | Des Plaines | IL |
| | Krakowski, Marta | Elgin | IL |
| | Kung, Lisa | Bradenton | FL |
| | Kunkel, Jillian | Sarasota | FL |
| | Kutryb, Ashleigh | Merritt Island | FL |
| | Lai, Denise | Setauket | NY |
| | Lee, Dana | Northbrook | IL |
| | Lella, Emma | Larchmont | NY |
| | Ligier, Leslie | Cupertino | CA |
| | Loureiro, Anna | Orland Park | IL |
| | Lovato, Esther | Austin | TX |
| | Lund, Sydney | Doylestown | PA |
| | Luo, Joyce | Pittsford | NY |
| | Lyman, Katherine | Mt. Pleasant | SC |
| | Lynch, Madeleine | Chagrin Falls | OH |
| | Ma, Lilly | Darien | CT |
| | Manas, Apurva | Carmel | IN |
| | Marmorstein, Jessica | Tucson | AZ |
| | Mason, Desiree | Peachtree City | GA |
| | Matta, Diya | Elk Grove Village | IL |
| | Mauro, Noelle | Boca Raton | FL |
| | McCready, Diana | Brooklyn | NY |
| | McKee, Maddie | Jonesboro | AR |
| | McKenzie, Sophie | La Canada Flintridge | CA |
| | Mikos, Marta | Willowbrook | IL |
| | Miller, Tyne | Lawrenceville | NJ |
| | Mintah, Agyeponmaa | Tacoma | WA |
| | Mize, Kelsey | Centralia | MO |
| | Moffatt, Madison | North Las Vegas | NV |
| | Montana, Isabella | Miami | FL |
| | Mudsam, Friderike | Plano | TX |
| | Muhammad, Jala | Sterling Heights | MI |
| | Ng, Sunny | Temple City | CA |
| | Odell, Cherrial | Henderson | NV |
| | Ohayon, Eleanor | Plantation | FL |
| | Opalewski, Lauren | Oxford | MI |
| | Osajima, Kelli | Acworth | GA |
| | Panajotovic, Lauren | San Gabriel | CA |
| | Patel, Anke | Springboro | OH |
| | Patterson, Davi | Ames | IA |
| | Pearson, Faith | Murrieta | CA |
| | Peeler, Emma | Westlake | OH |
| | Penaranda, Ashley | Miami | FL |
| | Pertsemlidis, Sarah | Coppell | TX |
| | Peterson, Taryn | Ponte Vedra Beach | FL |
| | Pietrowicz, Maja | Clinton Twp | MI |
| | Polanco, Priya | Stone Mountain | GA |
| | Poulina, Ashley | Delray Beach | FL |
| | Powe, Kyler | Manvel | TX |
| | Ptak, Jennifer | Park Ridge | IL |
| | Puzak, Ellen | Minneapolis | MN |
| | Qiu, Angela | Arcadia | CA |
| | Radu, Adina | Leonia | NJ |
| | Rahrig, Caroline | FtWayne | IN |
| | Randle, Drew | Boca Raton | FL |
| | Randle, Lauren | Boca Raton | FL |
| | Reynolds, Ansley | Atlanta | GA |
| | Rockwood, Olivia | Park City | UT |
| | Roggenburk, Anna | Avon Lake | OH |
| | Ross, Anna | Winnetka | IL |
| | Ross, Caroline | Knoxville | TN |
| | Ruiz, Chelsey | Fresno | CA |
| | Sanchez, April | Jacksonville | FL |
| | Sane, Veda | Mequon | WI |
| | Savner, Monique | Thousand Oaks | CA |
| | Scheufler, Caraline | Gulf Breeze | FL |
| | Sesi, Katie | Ann Arbor | MI |
| | Sha, Calista | Roslyn Heights | NY |
| | Shannon, Kylee | La Quinta | CA |
| | Sharng, Amanda | Dallas | TX |
| | Shea, Franny | Bozeman | MT |
| | Shelton, Emma | Gainesville | FL |
| | Shulman, Stephanie | Gates Mills | OH |
| | Smith, Emma | Mount Pleasant | SC |
| | Spurka, Ann | Cumming | GA |
| | Suk, Madeline | Minnetonka | MN |
| | Taboada, Isabel | Miami | FL |
| | Taranto, Brianna | Raleigh | NC |
| | Tavasoli, Katie | Westlake Village | CA |
| | Taylor, Danna | Casselberry | FL |
| | Teklu, Meron | Chula Vista | CA |
| | Thomas, Gibson | Mount Vernon | NY |
| | Thorat, Aditi | Lithia | FL |
| | Tripathy, Meghna | Sugar Land | TX |
| | Tsai, Thalia | Bellevue | WA |
| | Tushaj, Isabella | Bronx | NY |
| | Varma, Eesha | Eagan | MN |
| | Vasan, Rini | Saratoga | CA |
| | Vizcardo, Melissa | The Woodlands | TX |
| | Vu, Amelia | Beaverton | OR |
| | Wagner, Lisa | Calabasas | CA |
| | Wakita, Anna | Plano | TX |
| | Walker, Hallie | Bellevue | WA |
| | Wang, Nycole | Lawrenceville | GA |
| | Wang, Perene | New York | NY |
| | White, Logan | Delafield | WI |
| | White, Morgan | Greensboro | NC |
| | Williams, Selena | Las Vegas | NV |
| | Wilson, Erin | Las Vegas | NV |
| | Wood, Alonna | Woodstock | GA |
| | Wu, Phoebe | Portland | OR |
| | Xie, Sarina | Columbus | OH |
| | Yarlagadda, Swati | Austin | TX |
| | Young, Amara | Indianapolis | IN |
| | Young, Jessie | Marietta | GA |
| | Zippel, Erica | Columbia | SC |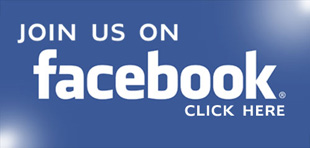 Help build our following.

Follow us on Facebook

Follow college tennis with the ITA - the governing body that oversees all levels of men's and women's varsity collegiate tennis.
Weil Tennis Academy
For the past sixteen years in Ojai, California, the Weil Tennis Academy has steadily built a program whose focus is developing competitive players into Champions!
Talk Tennis provides lively forums for the discussion of junior and college tennis. Here are the latest topics from the message boards.