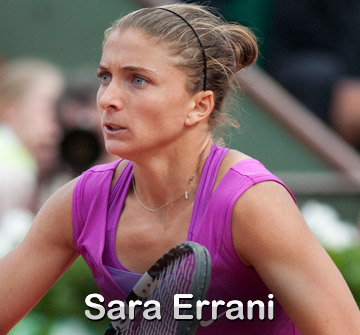 Click on Sara Errani to view and buy her equipment, apparel, and footwear.

Day 7/12 Days of Savings: Up to 70% off select @adidastennis socks!!!

Click Here!

6th day of Savings: $12.99 @ATPWorldTour beanies! USA, Spain, Great Britain and more!

Click Here!

Day 5 of #12daysofsavings: 50% off select headbands, wristbands and hairbands!

Click Here!