Recruiting Feature
2018 Top Mid-Major Men's Classes
by TennisRecruiting.net, 11 June 2018
With the college tennis season now behind us, coaches are hitting the recruiting trail hard. But with most graduating seniors in the Class of 2018 having already made commitments, the majority of their work is for future seasons - 2019-20 and beyond.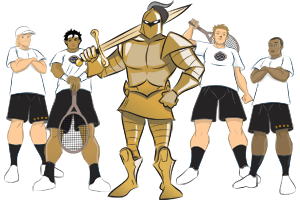 That makes today the perfect time to check in on the top recruiting classes for the coming season. Over the past two weeks we took a look at the top overall classes, but those rankings only tell part of the story. There are many, many college tennis programs out there - TRN has profile pages for more than 2,300 of them - and there are strong tennis players throughout. In NCAA Division I, we saw Ryan Peniston and Andrew Watson of Memphis reach the NCAA Doubles semifinals last month in Winston-Salem, while on the singles side four players from outside the six so-called "power" conferences advanced in the draw. And that is to say nothing of players in NCAA Division II, Division III, NAIA, and beyond.
Top 25 Men's Mid-Major Recruiting Classes (through May 25)
Today, TRN and Inspiration Academy are excited to present the Top 25 Mid-Major Men's Recruiting Classes for 2018.
The mid-major rankings in tennis include all colleges in all divisions except for those in the five so-called "power" conferences in college football - the ACC, Big 10, Big 12, PAC-12, and SEC - as well as the Ivy League.
We solicited the help of a number of college tennis coaches in coming up with this list - and we thank them for their help. As is our policy, these rankings do not consider incoming transfer students or players who were on college rosters in 2017-18.