Roundtable
How NIL Rule Changes Will Impact College Tennis Programs
by Rhiannon Potkey, 7 July 2021
The college sports landscape endured a monumental change last week when the NCAA began allowing athletes to profit off their name, image and likeness without endangering their eligibility or putting their school in jeopardy of violating amateurism rules.
College athletes in all NCAA divisions can now make money by endorsing brands, signing autographs, agreeing to sponsorships, selling merchandise and conducting camps and clinics among other things. They can use their celebrity to get free food, products or services.
State legislators forced the NCAA's hand by passing laws that prevented the NCAA from interfering with NIL compensation. The NCAA was hoping for federal assistance from Congress to create a universal NIL law before certain state laws took effect on July 1st, but the process bogged down over the last few months.
The NCAA Board of Directors approved a stopgap measure last week, instructing schools in states that have an NIL law on the books to follow state law while determining what their athletes can do and schools located in states without an active NIL law to create and publish their own policies.
The changes get a bit more complex and murky for college tennis, given the sport's large population of international athletes. There is a chance they may miss out on the NIL benefits because of visa restrictions, although a lot still remains unknown about the sweeping changes.
Several college tennis coaches contacted to participate in this month's roundtable didn't feel they knew enough yet about the NIL changes to provide answers. But some have been watching carefully and getting educated from within their own athletic departments over the last few months.
Brian Kalbas, UNC women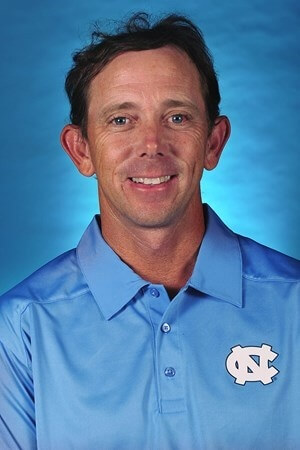 We are really excited to help our athletes use the UNC brand and guide them through this challenging time and process. I think our brand will help them with opportunities to be more successful. The UNC color blue and the brand connection we have with Michael Jordan and Mia Hammis incredible for our athletes to use in the NIL process.
UNC has put together a program called "Launch" and has worked with INFLCR. But we are in the infancy stages right now and still figuring out what we can do. Our athletes have not done anything that I know of, unless it's something they are doing on the side.