USTA Doubles Championships
Doubles Gets The Spotlight at USTA National Championships
by Rhiannon Potkey, 31 August 2021
Jelani Sarr sent a kick serve out wide and waited for the return. He didn't want to leave any doubt when the ball came back, crushing a forehand out of the air for a winner down the line.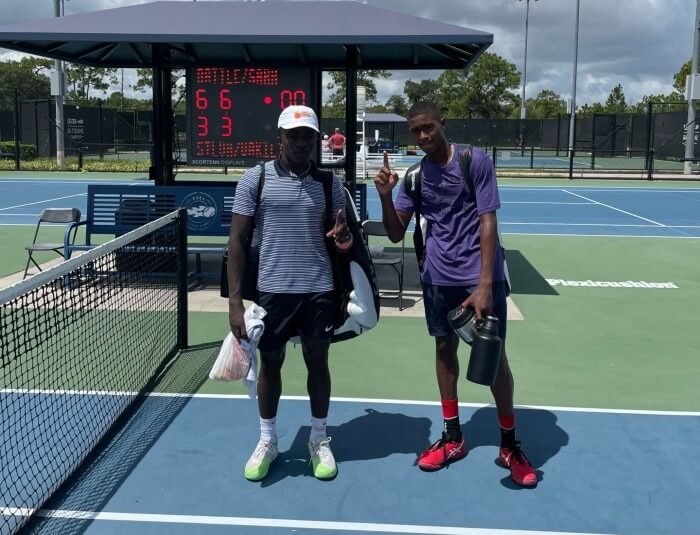 Boys 18s Champions Jelani Sarr & Lincoln Battle
© Contributed Photo
Sarr was so focused on the process, he didn't realize it was championship point. It was only after his doubles partner, Lincoln Battle, dropped his racket to the court in celebration that reality hit home.
The second-seeded duo had clinched the title with a 6-3, 6-3 victory over No. 7 Kian Vakili and Ethan Silva in the Boys 18s final on Sunday at the USTA National Doubles Championships at the USTA National Campus in Orlando, Florida.
Sarr secured the second gold ball of his career, and first since winning doubles at 12s Winter Nationals, while Battle broke through for the first time.
"It was amazing to win the first one," Battle said. "It's a new feeling since I had never got this chance before, and I definitely wanted to get at least one before I was done playing juniors."
Providing a chance to showcase and celebrate doubles, the event overcame weather delays to crown champions in Boys and Girls 14s-18s. The 14s and 16s were played on clay and the 18s on hard courts.