Notes
The table above lists all recruits as of January 10, 2023. In addition to the Star Rating, we display the highest TRN and ITF junior rankings - as well as the best UTR and World Tennis Number (WTN) ratings - for each player since August 1, 2022. For international players we display the TRN ranking they would hold if eligible.
Also Receiving Votes
Other men's programs receiving votes are: Dartmouth (50), Liberty (24), Georgia Tech (17), Navy (15), Chattanooga (14), Oklahoma (14), Cal Poly (8), Florida Atlantic (7), Chicago (3), Michigan (1), Purdue (1), UC Davis (1)
Dawg Walk
No matter where you look, everything is coming up Georgia. The Bulldog football team just won its second-straight national title, and all of Georgia's athletic teams seem to be on the rise.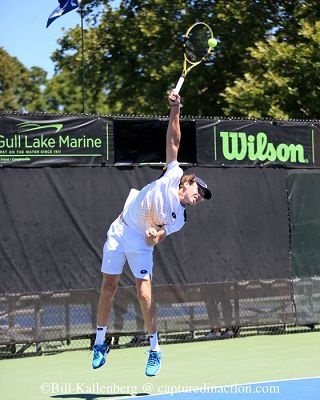 The UGA men's tennis program is no exception, with the current edition of the Bulldogs checking in at No. 15 in the latest ITA Collegiate Tennis Rankings. Looking ahead, the future looks even brighter for Georgia, as Head Coach Manuel Diaz has attracted a strong, deep recruiting class to Athens for next fall - a class that ranks No. 1 in college tennis.
The Georgia class is composed of five recruits headlined by Blue Chip seniors Alex Michelsen and Ignacio Buse. Californian Michelsen, the reigning Easter Bowl ITF Champion who was recently ranked as the No. 1 senior in the Class of 2023, has won at all levels. Michelsen's recent highlights include a spot in the finals at the ITF Roehampton Juniors, a quarterfinal appearance in the 18s Nationals at Kalamazoo, a recent $25K UTR PTT title in Newport Beach, and, earlier this month, reaching the finals of an ITF M25 in Malibu. Buse, a native of Peru who currently resides in Bradenton, Fla., has a career-high ITF junior ranking of No. 9 - highest of any 2023 recruit. Buse has competed in all four of the junior slams - reaching the finals in the 2022 French Open doubles tournament.
Michelsen and Buse will be joined by 5-Star, in-state senior Davis Taylor as well as 4-Star athletes Parker Jacques (Huntsville, Ala.) and Parker Mariencheck (Raleigh, N.C.). All three of these recruits competed at the Nationals in Kalamazoo, combining for four singles victories.
These five recruits earned 511 out of a possible 525 points from our panel - including 13 of 21 first-place votes - to take the No. 1 spot in our poll. It's a pretty good time to be a Bulldog fan.
High Five
The Stanford Cardinal are the only program with three Blue Chip recruits, and they check in at No. 2 in our rankings.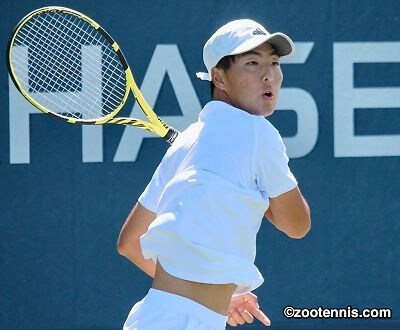 In-state recruits Kyle Kang (Fullerton) and Hudson Rivera (Rancho Santa Fe) combine with top Ohio prospect Nicholas Godsick to form a Stanford class that garnered seven first-place votes and 507 points overall from our panel to secure that second spot. The trio combined for 20 wins over Blue Chip competition over the past year, and all three have competed in the US Open Juniors - not too shabby.
The only other class to earn first-place votes was the Kentucky Wildcats who are next at No. 3 on our list. Blue Chip senior and in-state prospect Eli Stephenson combines with international recruits Jack Loutit (New Zealand) and Matthew Rankin (Great Britain) to claim 454 points and one first-place vote to take the No. 3 position for Head Coach Cedric Kauffman.
Rounding out our Top 5 are the Harvard Crimson and South Carolina Gamecocks. Harvard and South Carolina claimed two Blue Chip recruits apiece to capture the No. 4 and 5 rankings on our list, respectively.
Conference Call
Two conferences stand out in our rankings for depth and strength - the Atlantic Coast Conference and Southeastern Conference.
The ACC leads all conferences with 7 ranked programs. The Virginia Cavaliers - currently the top team in the 2022-23 ITA Rankings - have the highest-rated class at No. 7. They are joined in the rankings by the Wake Forest Demon Deacons (No, 9), Clemson Tigers (12), Notre Dame Fighting Irish (13), Florida State Seminoles (16), Miami Hurricanes (23), and Duke Blue Devils (25).
The SEC has five ranked teams - including three of the Top 5 and four of the Top 8. Joining Georgia (1), Kentucky (3) and South Carolina (5) in the rankings are the Tennessee Volunteers (8) and Texas A&M Aggies (15).
Other notable conferences are the Ivy League and Big 10 with four ranked classes apiece.
Power Play
23 of the 25 teams in our rankings come from the six so-called "power conferences" - which are the Power Five schools in football as well as the Ivy League. Two recruiting classes - Pepperdine and Old Dominion - come from conferences outside those six.
The Pepperdine Waves are no stranger to these rankings, with five ranked classes in the past 10 years. Head Coach Adam Schaechterle has attracted three highly-ranked recruits to sunny Malibu - including 5-Star senior Kurt Miller and a pair of international recruits. This trio is good enough to earn the No. 18 position on the rank list.
The Old Dominion Monarchs are making their first-ever appearance in our rankings - checking in at No. 21. Connor Van Schalkwyk of Namibia, with an ITF Junior ranking of 112, is the lone recruit for ODU Head Coach Dominik Mueller.
Service Winners
Scattershooting through the rankings …
Don't Mess with Texas - The Lone Star State leads all comers with three ranked classes - Texas A&M (No. 15), TCU (20), and Baylor (22). Six other states have two ranked classes.
I've Seen You Before - 11 of the 25 teams in our rankings also appeared last spring in our 2022 rankings.
Best Ever - In addition to Old Dominion, who is making its first-ever appearance in our rankings, two programs have historic recruiting hauls with their highest-rated recruiting classes in school history - Kentucky (3) and Wisconsin (17).
Streaking - At No. 6 on the list, the Princeton Tigers have their fourth-consecutive ranked class - best among all schools.
Most Appearances - The top two schools in our rankings - Georgia (1) and Stanford (2) are tied for most ranked classes in history with 15 over the 18 years we have published our rankings. Harvard and Virginia are right on their heels with 14 ranked classes apiece.
Welcome Back - Wake Forest, who is No. 9 on our list, is back in the rankings for the first time since 2017. The 6-year hiatus is the longest time away for any of the 25 programs in the rankings.
Panelists for 2023
The 21 panelists for this voting period are shown below alphabetically. Please join us in thanking them for donating their time and talents to this effort.
Brian Cory - Director of Tennis at Carmel Valley Athletic Club, National Tournament Director
Sonny Dearth - Daily Press newspaper and dailypress.com Web site in Newport News, Va.
Joey Dillon - TRN contributor, freelance writer
Tim Donovan - Donovan Tennis Strategies, DTS College Prospects Showcases
Larry Haugness - Former ITF and USTA National Tournament Director, PTR National Tester, USPTA, Junior Davis Cup Coach
Granger Huntress - Texas College Tennis blog
Pua Johnson - USTA National and ITA Collegiate Referee
Ernie Katko - Junior Development Coach in the Quad Cities Area, USTA High Performance Coach
Bobby Knight - CollegeTennisToday.com
Matt Knoll - American College Placement, Former Head Coach at Baylor University.
Dave "The Koz" Kozlowski - Inside Tennis With The Koz, The Tennis Channel
Patty Lambropoulos - Junior Tennis Coordinator, College Park Athletic Club, National/Sectional/Local Tournament Director, Chicago District Board of Director, USTA National Jr Competition Committee, Midwest Junior Competition Committee
Colette Lewis - ZooTennis.com
Rick Limpert - TRN contributor, freelance writer
Parsa Nemati - Universal Tennis, Tennis Channel, Parsa Bombs
Phil Parrish - Tennis Director, The Longfellow Club, National Tournament Director, Former College Coach
Robert Sasseville - National Tournament Director, USTA Junior Competition Committee Member, USTA National Referee
Peri Sheinin - Host of On the Rise podcast, Sports Anchor and News Reporter at WHSV in Harrisonburg, Va.
Jonathan Stokke - Former associate head coach at Duke University, High performance coach.
Lisa Stone - ParentingAces.com
Julie Wrege - TRN principal, former National Tournament Director, former USTA junior ranking chair and USTA Tennis Rules Committee member
About Inspiration Academy
Inspiration Academy is proud to sponsor the Roundtable Discussion series of articles at TennisRecruiting.net.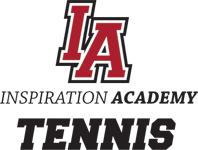 Inspiration Academy is a LIFE preparatory school that believes in training student athletes from the inside-out. Whether it's baseball, tennis, sand volleyball, Filmmaking, Music or strictly Innovative Education you're after, Inspiration Academy provides industry professional mentors specifically designated to each student for the most individualized training program you will find anywhere. With boarding, beaches, great training facilities and world class coaching - get Inspiration!
For more information on what Innovation Academy looks like, check them out on Instagram, Facebook, and YouTube - or on their website.
Leave a Comment
More Recruiting Class Rankings
29-May-2023
Top Men's Classes - 2023 Rankings
Today we release our spring rankings of the Top 25 Men's Recruiting Classes. Recent commitments have moved a number of programs up the list - including five previously unranked classes. But a familiar face is hunkering down at the top of the list.
6-Feb-2023
Top Women's Classes - 2023 Winter Rankings
The size of our commitment list is pushing 500 for the senior girls. With that in mind, today is a great time to check in on how schools are doing on the recruiting trail. Today, the Tennis Recruiting Network is proud to announce the Top 25 Women's Recruiting Classes for 2023.
24-Jun-2022
2022 Top NCAA D-III Women's Classes
TRN wraps up three weeks of recruiting class rankings with a look at Division III. Our final list of the season shows the Top 25 NCAA Division III recruiting classes.