Recruiting Profile
Blue Chip Anderson Sees Potential for Growth at ASU
by Rhiannon Potkey, 24 May 2023
Mikel Anderson was impressed by how much Arizona State could help him succeed in the future. From its business school to its tennis program, the blue chip junior from Florida believed ASU provided him with the best chance to excel.
"I like how they take your pro career very seriously," he said. "They travel for Futures and Challengers and their training is top notch. They are training twice a day and their fitness is unreal."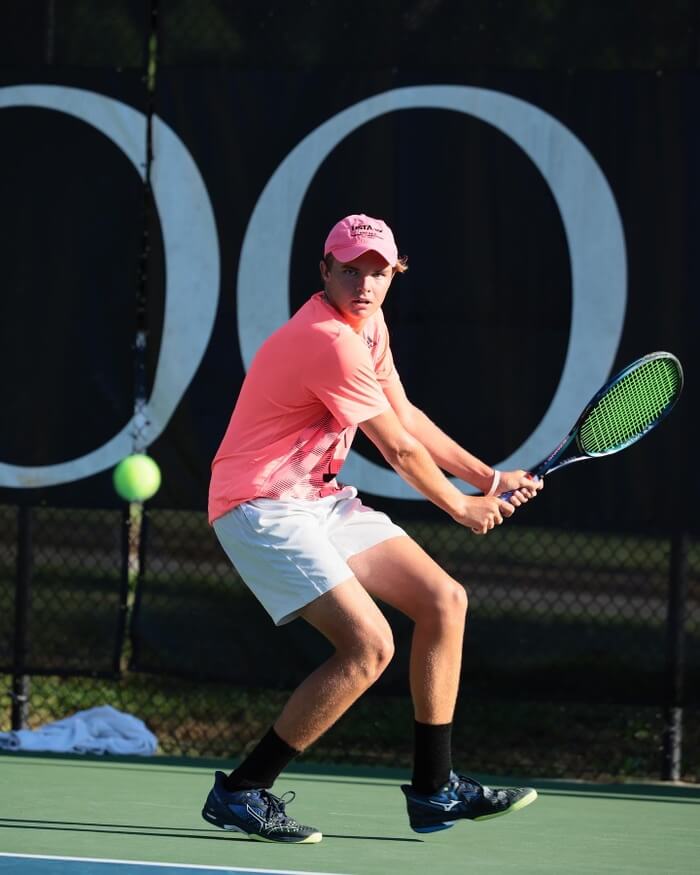 Blue Chip Mikel Anderson Has Committed to Arizona State
© Contributed Photo
Anderson has committed to play for the Sun Devils, and may enroll next January to get an early start on his college career.
The Arizona State staff first took notice of Anderson when he played at Kalamazoo last summer. His match against Cooper Woestendick drew a large collection of coaches to scout the players.
"They liked my game as far as my big serve and big forehand," said Anderson, who reached the final at National Clay Courts last year. "After that, we started talking a lot and we scheduled my visit a few months later."
Outside of player development and academics, location was a factor in Anderson's choice for a college.
"I didn't want to go somewhere where it snowed most of the year. I am really not a big fan of indoor tennis, so I kind of wanted either to stay on the East Coast in Florida, the Carolinas or Virginia or I wanted to go to the West Coast."