Who's Hot?
Prince Hot 100 List - May '11
by Amelia Thomas, 16 May 2011
AP exams and end-of-course tests in the rear-view mirror can only mean one thing for junior tennis players. The lighter schedule opens up additional hours of court time, and many players are using it to their advantage. We feature many of these players in the Prince Hot 100.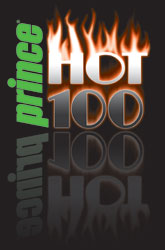 The Prince Hot 100 lists are published each month, and the May Hot 100 lists feature the one hundred boys and girls who most improved their ranking during the month of April. You can find out more about the Prince Hot 100 - and how the lists are calculated - by reading here.
The latest lists, published earlier this week, are available here:
We caught up with a few of these players...
Roundup
Maggie Leavell (Memphis, Tenn.)
Three-star junior Maggie Leavell comes from a family of tennis players. Her mother, Janet Leavell, played both junior and college tennis and served as a teaching pro at the Racquet Club of Memphis. Her older sister, Lee, and twin sister, Neely, play as well. "I have grown up around the game," Maggie Leavell said.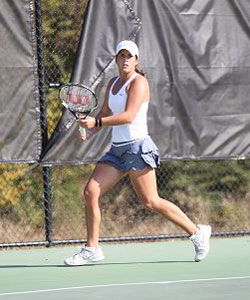 Her family's interest in her sport has allowed Leavell extra support in her growth as a junior player, in addition to the effort of her coaches Phil Chamberlain of the Hutchison School Tennis Center and Michael Chamberlain of the Racquet Club of Memphis. Leavell and her coaches have recently been working on fine-tuning her volleys and doubles play.
"Maggie's recent improvement is a direct result of lots of hard work and personal sacrifice," Janet Leavell said. "Several months ago, she committed herself to improving her game and is now beginning to see some success as a result."
Maggie Leavell was able to use some of these improvements last month at the DecoTurf Championships and the USA Drug Spring Classic Open. The 5-foot-6 recruit collected an 8-1 record during the month of April and jumped over 70 spots on the Class Rankings List for the Class of 2012.
Leavell highlighted a particular moment at the DecoTurf National Championships that showed off all her recent work - a match against four-star junior Madison Cook. Leavell lost a narrow first set, but won the second. "The tie-breaker was really close, but I played some key points really well and was able to close out the match," she said.
In addition to her success in tennis, Leavell is a member of several honor societies, and has been awarded for her numerous community service hours. She is active in her church youth group and often participates in mission trips, both local and abroad.
"Maggie is more than a good athlete, tennis player or student," Janet Leavell said. "Ask anyone that knows her - she is a quality person, full of character and integrity."