Ask the Experts
Conversation with Wesleyan's Mike Fried
by Tim Donovan, 8 August 2012
Special from
Donovan Tennis Strategies
Recently named head men's and women's coach at Wesleyan University, Michael Fried adds tremendous playing and coaching experience to the Cardinals' staff. Michael came aboard as an assistant during the spring of 2011, and was elevated to head women's coach during the spring of 2012 after assisting with both the men and women during fall, 2011. He directed the women to a #17 ITA ranking in the Northeast this past spring.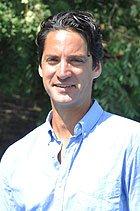 A 1991 graduate of
Brown University
, where he was a four-year tennis team member, two-year captain, and #1 singles and doubles player, Michael was a national high school tennis All-American before attending Brown and attained a #1 Eastern Tennis Association in the men's open ranking.
Michael has had extensive tennis experience as a private coach and has worked as the development director at both the Macci International Tennis Academy in Delray Beach, Fla. and the Seguso-Bassett (now Evert) Tennis Academy in Boca Raton, Fla. He has worked with top ranked juniors from around the world and coached players at ATP tour events in the United States and Europe.
Our friends at Donovan Tennis Strategies recently sat down to talk with Coach Fried about both the recruiting process as well as coaching at Wesleyan.
Donovan Tennis Strategies (DTS): After playing your college tennis at Brown and helping direct two of the more prominent junior academies in Florida early in your career, you left the tennis scene for the financial world for several years. How excited are you to be back coaching, specifically at Wesleyan University.
Mike Fried (MF): While I actually continued to work with some top juniors the whole time, I'm most passionate about working with a great team, and I'm thrilled to be at Wesleyan. I honestly believe that it's one of the finest schools in the country for premier student-athletes - the tennis is extremely competitive; our training is comprehensive, and we work incredibly hard... but none of it at the expense of academics and a world-class education.
I'm also exited that my arrival at Wesleyan coincides with that of our new Athletic Director, Mike Whalen, who has a track record of success too long to mention and a commitment to helping build the Wesleyan tennis program into a significant player on the national landscape.
DTS: It's a given that tennis and academic excellence are the key criteria you're looking for in a recruit, but what else distinguishes a one recruit from another, and what are you specifically looking for?
MF: On the one hand, you're certainly right - without a baseline level of academic and tennis achievement, it's difficult to make your case as a recruit. On the other hand, there are definitely factors on the athletic side which aren't visible via ranking alone.
For instance, by the time they're looking at colleges, some players are exhibiting distinctive signs of burnout - and while the energetic team atmosphere in college may very well turn that around, it's clearly not a good place to start and something that I'm looking for as I get to know a recruit. Similarly, some players are so passionate about tennis that it's catching; not only are these players most likely to improve and get the most out of their tennis in college, they're also the players you absolutely want on your team.
You end up spending a tremendous amount of time with your coach and teammates in a college tennis program, and attitude and energy becomes contagious - just as surely as negative attitude can derail a team, positive attitude and energy can spread from just a few players throughout a whole team and go a long way towards laying the foundation for success.