Clay Court Championship Week
Ouellet-Pizer Claims First Gold Ball at Clays
by
Colette Lewis
, 26 July 2013
The July weather in Memphis is predictable - hot and humid - but the results of the Girls 18s Clay Courts last week at the Racquet Club of Memphis definitely were not. A week of upsets ended with 15-year-old Chloe Ouellet-Pizer defeating unseeded Terri Fleming 6-3, 6-7(4), 6-1 to claim her first gold ball in USTA competition.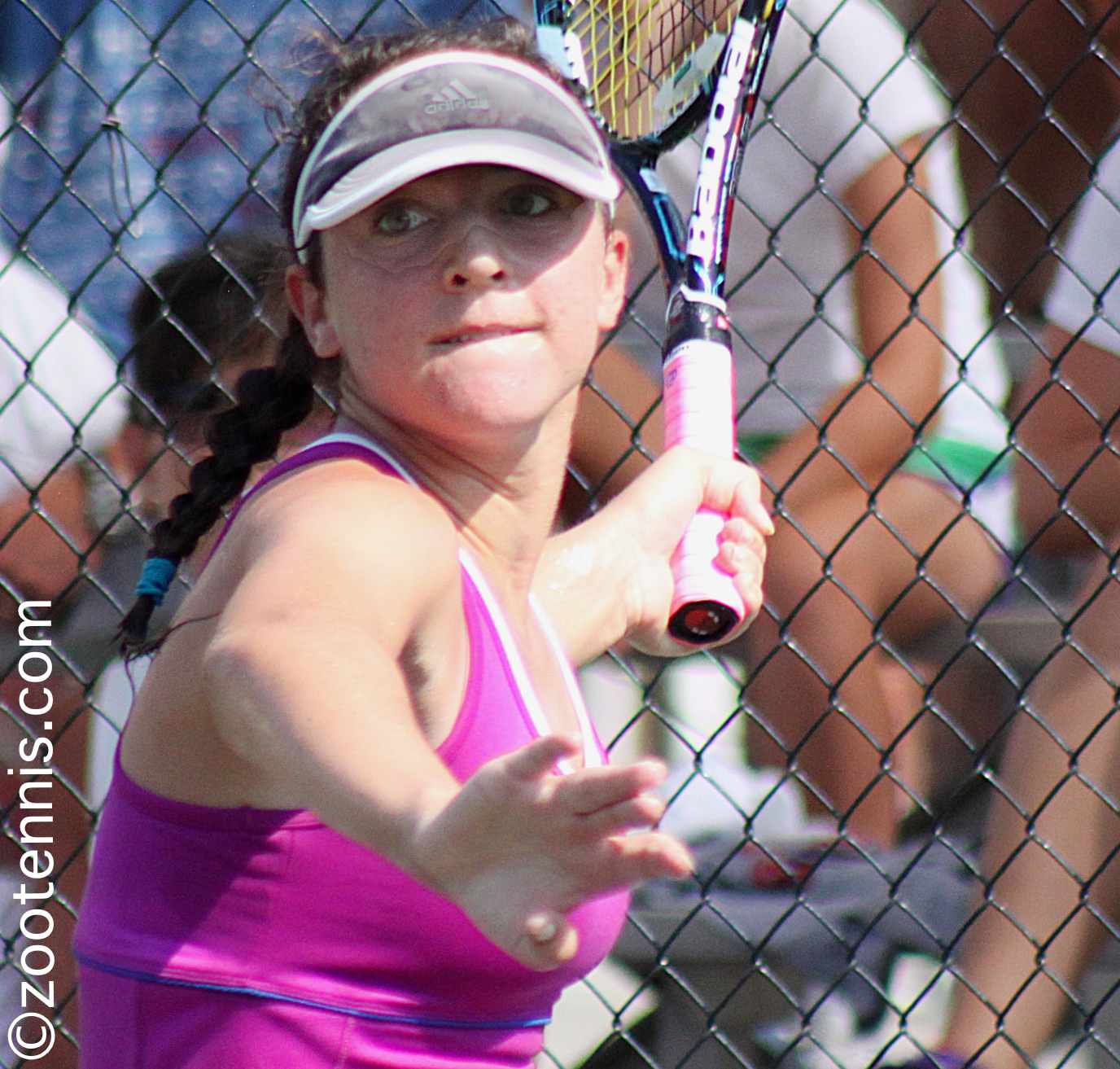 Several top seeds exited early, with
Maia Magill
ousting No. 4 seed
Ellyse Hamlin
and
Amanda Atanasson
upsetting No. 7 seed and 2011 champion
Gabby Andrews
in the second round. The following day, 15-year-old
Jessie Aney
sent top seed
Spencer Liang
into the back draw with a 6-3, 6-2 win in the third round, and three unseeded players went on to reach Friday's quarterfinals.
Among them was Fleming, who had by then played five matches, three of them grueling three-setters. The 16-year-old from suburban Atlanta credited her coach Courtney Rutherford with providing her with the stamina to outlast her opponents and reach her first USTA Level 1 final.
"It's nothing new," Fleming said of her many hours on court. "I train so much every day. He enjoys killing me in practice, and that's why I was able to last throughout this whole week, thanks to him and his sprints and stuff."
In contrast to Fleming, No. 3 seed Ouellet-Pizer had little trouble in the early rounds, and until she met No. 2 seed Peggy Porter in the semifinals, the left-hander from North Carolina had kept her on-court time to a minimum. Porter, the 2011 16s Clay Court champion, had never played Ouellet-Pizer before in singles, and the 80-minute first set didn't help Porter formulate a winning strategy. Despite leading in both sets, Porter succumbed to the mental and physical stress that Ouellet-Pizer's defensive game creates, and she fell 6-4, 6-4 in over two and a half hours.
Fleming looked to be out of the tournament in her semifinal with No. 6 seed Alexandra Letzt, trailing 4-6, 4-5, 30-40. But Fleming saved that match point, and went on to take a 4-6, 7-5, 6-3 victory from Letzt, who suffered a full body cramp after completion of the match.
Fleming's comeback in the championship match was even more dramatic, with four match points saved in the second set, but Ouellet-Pizer was able to regroup during the 10-minute break between the second and third sets.