Coverage Announcement
Hard Court Championship Week
by Dallas Oliver, 10 August 2015
The second week of August is always the most important week of the year in U.S. junior tennis.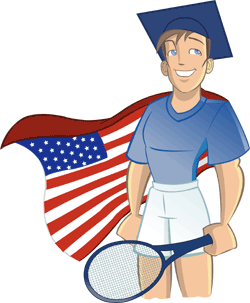 The best American juniors traveled from across the country to Arkansas, California, Georgia, Michigan, and Texas to compete for gold balls at the USTA National Championships. National titles were awarded for both boys and girls in all four age divisions.
This week, the Tennis Recruiting Network and Van Der Meer Academy feature special coverage of all these tournaments with a special article series called Championship Week. Every day we will feature articles that celebrate the best of the best in American junior tennis.
Here is our planned coverage schedule:
Championship Week Series
Things get started this afternoon at 5pm Eastern / 2pm Pacific - with images from the Girls 14s and 12s Nationals.
We hope you enjoy our complete coverage schedule of Championship Week. Check in each day for coverage of the top boys and girls from across the country.
About Van Der Meer Tennis Academy
We are excited to have Van Der Meer Tennis Academy as the title sponsor of Championship Week at TennisRecruiting.net.
Van Der Meer Academy: Train Harder, Play Smarter...
Van Der Meer Tennis Academy is dedicated to providing personalized, performance-driven tennis instruction, along with rigorous fitness training and family-oriented housing, so that recruited players acquire the athletic and life skills to successfully pursue college scholarships and/or tennis careers as high-powered players and respectful global citizens.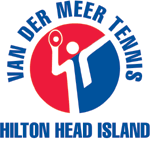 Our elite Tennis Academy uses an integrated approach and commitment to on-court tennis training, physical training, mental toughness, nutrition, tennis tournament scheduling and injury prevention. On a daily basis, VDM coaches assist players in every facet of their development. A wide range of Tennis Academy programs are available. Our expert staff will lift your game with tactics, strategy, mental toughness and fitness.
Connect with Van Der Meer Tennis Academy on Facebook and YouTube - or on their website.
Leave a Comment
More Website News
9-Oct-2017
Countdown to Signing Day 2017
It's that time of year. We are less than a month away from the most important day on the college tennis recruiting calendar - Signing Day. November 8 is the first day of the one-week fall signing period, the only opportunity this calendar year for seniors to sign a National Letter of Intent with a Division I or Division II school. As always, the Tennis Recruiting Network and GAMMA are here to keep you up to date on everything.
4-Oct-2017
TRN Announces Community Service Initiative
The college level has a month designated for giving back and it's time for junior tennis to have a similar plan of action. TRN is announcing "First Serve For Community," a community service initiative meant to inspire players and teams to use their athletic platform to help others.
18-Sep-2017
Star Ratings - 2017-18 Fall Edition
After months of waiting, here they are... the Star Ratings. Find out right now how many stars you have - as The Tennis Recruiting Network proudly presents the Fall Star Ratings for 2017-18.