Commitment Profile
Rotsaert Goes From Stanford Camper To Commit
by Rhiannon Potkey, 28 August 2017
Before he was an official Stanford recruit, Alexandre Rotsaert was an up-and-coming junior player attending Cardinal tennis camps.
Rotsaert was impressed by the Palo Alto campus and the rich history of the program.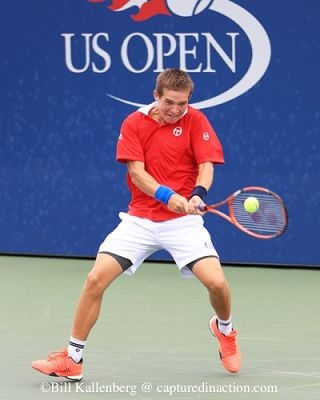 "I got to hit with some really good players there and had a great time," Rotsaert recalled. "It was an awesome place, and I remember thinking it was a place I would love to go."
Rotsaert will be doing just that next year.
The senior blue chip verbally committed to Stanford last month once he was accepted by the admission's office.
Rotsaert was also considering USC, UCLA, Wake Forest, Virginia and Notre Dame.
"They were all super cool, but at the end of the day my heart told me to go to Stanford," he said. "I think they are all amazing establishments, so it was tough to choose. But I am really happy with my decision."
A well-traveled 17-year-old who speaks English and French, Rotsaert brings a worldly perspective to the court. He has lived in four different states and two different countries.