Commitment Announcement
Siniakowicz Hopes To Boost Brown's Fortunes
by Rhiannon Potkey, 6 September 2017
Some recruits might have looked at Brown's Ivy League record the last few years and saw a reason to run the other way.
Robert Siniakowicz looked at the record and saw great opportunity.
The Bears finished 0-7 in the Ivy League last season, and 1-6 in the previous three seasons.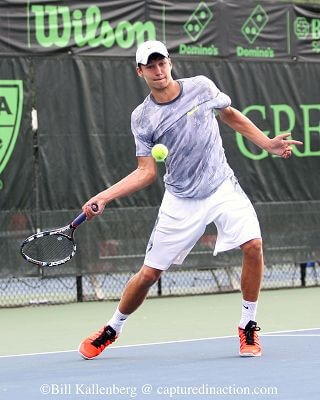 Rather than be scared off by the struggles, Siniakowicz was emboldened.
"I always wanted to be a part of a program where I could make a great impact," Siniakowicz said. "I know Brown has not had the best results recently in the Ivy League and I am really interested in helping them bring that back up."
Siniakowicz will soon get the chance. The five-star senior from West Windsor, N.J., has verbally committed to Brown.
Although Siniakowicz was considering Wake Forest, William & Mary, University of Chicago and Middlebury College, he didn't hesitate to say yes once he received an offer from Brown.
"I think it was a great time for me to commit because I am getting it done before my senior year and it gives me a lot of time to think about and work on my game before my freshman year of college," he said. "It will definitely benefit me and take a lot of pressure off moving into my senior year."