Recruiting Feature
Countdown: Lilien Takes Tennis Trail to Oregon
by Keith Kropp, 1 November 2017
As a young girl growing up in Scottsdale, Arizona, Julia Lilien's favorite activities primarily occurred in the swimming pool and on the golf course. Tennis was nowhere on her radar. Fun for her involved perfecting her form in the backstroke and sinking 20-foot putts.
That all changed when Lilien became a 10-year-old.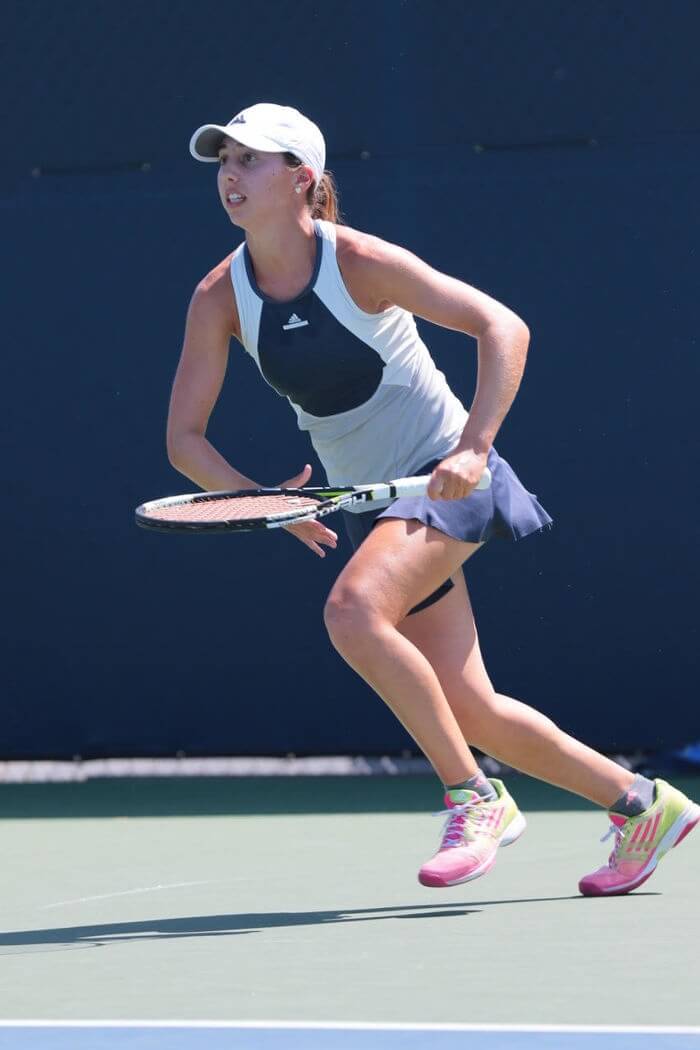 Julia Lilien Has Committed To Oregon
"My dad (Brian) played college tennis at Occidental College in Los Angeles and he wanted me to play (tennis)," Lilien said. "I came to love it the minute I hit my first ball."
While Lilien enjoyed success in the pool (she recalls winning multiple races in the freestyle and backstroke), Lilien trusted her dad's intuition.
A few years later, Lilien began playing tennis competitively at the junior level. She also began to apply herself on the practice courts with a sense of commitment, and today is holding her own against the elite competition in the USTA's Southern California section. So much so she was noticed by recruiters of top colleges.
One of those schools was the University of Oregon, where Lilien gave a verbal commitment to join its program. The five-star recruit, a 5-foot-6 left-hander who turned 18 in September, intends to make the journey to Eugene and enroll in January.
To develop the kind of tennis game that would be strong enough to play at the Division 1 level, Lilien splits her time between Scottsdale and Southern California.
"I actually mostly train in California now," said Lilien, who lives with her mother Denise in Irvine while her father works as an oral surgeon in Scottsdale.