Commitment Announcement
Fall Signing Week 2017: Adventure Awaits Graver at Auburn
by Rhiannon Potkey, 8 November 2017
Sophie Graver has a bit of an adventurous side, and it was displayed during her recruiting process.
Graver made Auburn women's coach Lauren Spencer promise to go skydiving with Graver if the blue chip senior committed to the Tigers.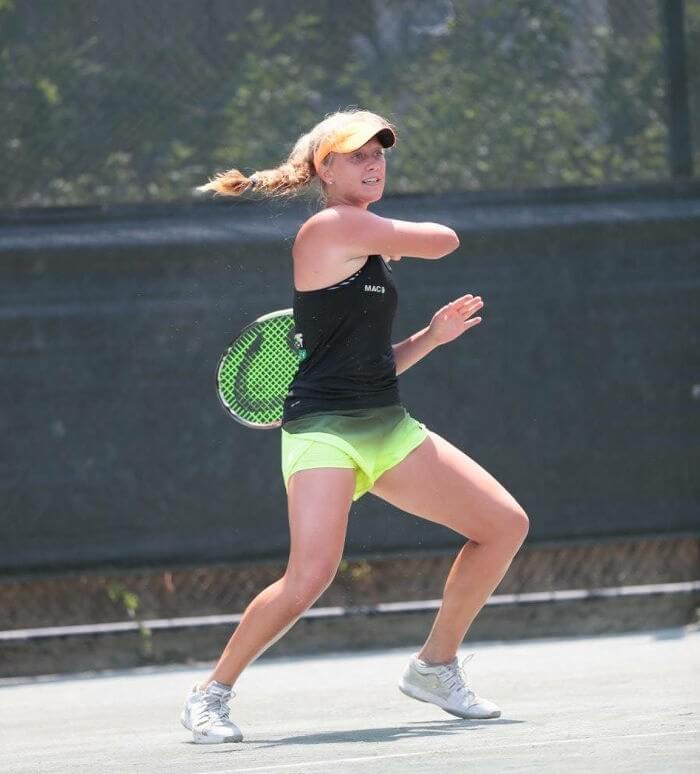 Sophie Graver Has Committed To Auburn
Get the plane engines started and the parachutes ready because Graver has pledged War Eagle.
"Lauren is afraid of heights, so it should be really fun to get her up there," Graver said. "We are definitely going to get her to do it. She is going for sure."
Despite being raised in New Jersey, Graver always wanted to attend a school in the South. She narrowed her choices to Auburn or Florida, and felt Auburn was a better fit.
"The whole team is just incredible, but the coaches were really what sold it for me," Graver said. "I have never been around better coaches. That was the main thing."
Graver enjoyed taking her recruiting visits and meeting other teams, which made her dread calling coaches to let them know she'd picked Auburn.
"I was so scared to to have to tell someone I was not going to their school. It's so hard," Graver said. "But the Florida coach (Roland Thornqvist) told me if I ever needed anything, just let him know. I have nothing but good things to say about him."