Recruiting Profile
Fall Signing Week 2017: Sorel's Growth Spurt Forces Introspection
by Rhiannon Potkey, 9 November 2017
As his body grew, Jack Sorel's confidence shrank.
The shots that once came so easily suddenly didn't work as well. His movement around the court was altered, like a fawn learning how to run on new legs.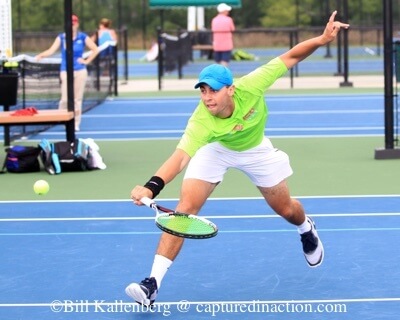 Nagging injuries from the rapid body changes only compounded Sorel's frustration.
"It wouldn't have been that weird if I had just laid my racket down and called it quits," Sorel said. "It was such a struggle."
Sorel had immediate success competing in high-level junior tournaments, using a scrappy and grinding style to beat opponents and capture titles.
But once he turned 14, he endured a growth spurt. The Alpharetta, Georgia native shot up seven inches in a year, going from 5-foot-7 to 6-foot-1.
It's a part of adolescence that impacts athletes differently in every sport, and comes at a vulnerable time in life that can take a physical and mental toll.
Sorel began losing faith in his abilities as he tried to adjust to his larger frame. He worked just as hard in practice, but the rewards weren't coming as often in matches.
"I don't think I was really going to quit because I love the sport more than anything. But it was definitely hard to keep going to tournaments and lose badly to people I used to just beat routinely," Sorel said. "It was not easy to deal with. My ranking plummeted and I was losing everything and misfiring everything."
Even during Sorel's lowest point, Kennesaw State coach Eduardo Rincon kept recruiting him. He believed Sorel could turn it around. Grateful for the loyalty, the four-star senior signed with the Owls on Wednesday during a ceremony at Lambert High.
"He has been reaching out since I was about 13 or 14, so I have known him for many years. He really kind of put his faith in me and really gave me an opportunity to shine for the next couple of years," Sorel said. "He really cares about the players. I am sure everyone says that about their coach, but he really is dedicated to making his players better."