Coaching Roundtable
What College Programs Tried to Achieve in the Fall
by Rhiannon Potkey, 28 November 2017
It can vary by team, experience level and personnel.
Figuring out how to approach the fall season doesn't have a one-size-fits-all answer for college coaches.
To find out more about the process, I put the following questions to a number of them:
Q) What makes for a successful fall season? Do you focus on different things in the fall than the spring?
Matt Roberts, Mississippi State men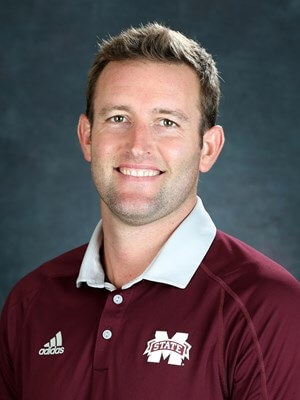 "My main thing is development in the fall. It changes each year depending on if you have a younger or older team, so some years the development may be more towards specifics of their game and some years it may be more culturally. This year, we have a pretty experienced team with a lot of juniors and we are focusing more on them taking their game into their own hands and figuring out what they need to develop mentally and technically and doing things more on their own. We are trying to get them to be more self-motivated. If you have new guys, then you want to develop the culture and establish the culture as soon as possible, which means your rules and day-to-day norms and the accountability throughout the program - what is right and what is wrong.
The culture is the second biggest part of our fall. It's about developing what we call TEAM and what the program stands for - Toughness, Energy, Accountability, Maturity. We have it on our shirts and in our locker room. Every week or two, depending on how busy we are, we start our practice meeting in the locker room and go over with our whole team where we stand in TEAM. We get the dry erase marker and whoever wants to take it and come up and sit in front of the team, they facilitate the conversation. They say I was either in or out this week on toughness and they give it to the next person to speak and it goes around the team to explain if they feel like they were in or out. It gets guys calling each other out and lifting each other up. It builds that trust in each other for when you compete and play matches and travel and train together starting in January."