Recruiting Feature
2017 Top NCAA Division III Men's Classes
by TennisRecruiting.net, 12 June 2017
As we get to the middle of June, our recruiting class rankings are moving towards conclusion. Today and Friday we feature the last of our recruiting lists - starting with today's look at the top men's classes in NCAA Division III tennis.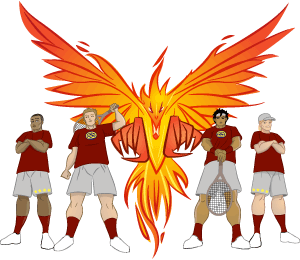 The popularity of Division III tennis has been rising steadily. The number of reported commitments to D-III programs seems to rise every year - as does the quality of the recruits. This year, we already have almost 350 reported commitments overall, and our Top 25 list features eight 5-Star recruits as well as 28 4-Stars. Indeed, even the No. 24 and 25 recruiting classes on our list have 4-Star recruits.
With this kind of quantity and quality in place, today is a great day to check in on our Top 25.
Top 25 NCAA D-III Men's Recruiting Classes (through May 29)
TennisRecruiting.net and YTEX Strings are excited to present the Top 25 NCAA Division III Men's Recruiting Classes for 2017. This list is based on commitments reported on or before May 29, 2017.
We enlisted the help of a number of NCAA Division III coaches to aid in the rankings. While we do not publish a list of contributors, we appreciate their assistance. In constructing this list, we did not include any transfer students or players who enrolled mid-year and started this past Spring.
And now, take a look at the Top 25...
Also Receiving Consideration
Our D-III panel reviewed the resumes of more than 50 D-III recruiting classes in coming up with these rankings. Other recruiting classes that received strong consideration and almost made our list are (alphabetically) as follows: Colby, Kalamazoo, Skidmore, Stevens, Whitman.
Brighter Shade of Maroon
2017 marks our eighth year of recruiting class rankings for NCAA Division III, and the
University of Chicago
has appeared in all eight Top 25 lists. Head Coach Jay Tee continues his stellar run on the recruiting trail - bringing in the No. 1 class in NCAA Division III tennis for the third time in four years.
Coach Tee has three recruits from around the country coming to the Windy City, and those recruits all have 5-Star ratings. Alejandro Rodriguez, Jeremy Yuan, and Justin Lee form an impressive trio that caught the eye of our panel. The group collectively posted eleven wins in singles matches at last summer's USTA National Clay Court and Hard Court Championships.
The Maroons are coming off a 2016-17 season where they advanced to the Sweet 16 in the NCAA Tournament before falling to Gustavus Adolphus by a 5-4 score. Chicago returns all six of its top singles players from last season. Combining that experience with the nation's top-ranked class could mean good things for Coach Tee's squad in 2017-18.
New England Chasing
A trio of schools from the NESCAC conference received a great deal of support near the top of our rankings. The program that stood out the most in the eyes of our contributors was Amherst, who checks in at No. 2 in our rankings. The Jeffs - who also reached the Sweet 16 of the NCAA Tournament - are adding 5-Star senior Sean Wei as well as 4-Star recruits Kevin Ma and Ethan Hillis for Fall 2017.
Fellow NESCAC programs Williams and Middlebury - whose classes are headlined by 5-Star recruits Austin Barr and Andre Xiao, respectively - hold down the No. 3 and 4 positions. Claremont-Mudd-Scripps rounds out the Top 5.
Conference Call
As in previous years, two conferences have layed claim to the lion's share of ranked recruiting classes in Division III: the University Athletic Association and the New England Small College Athletic Conference.
With only eight member insitutions, it is impressive that seven of the UAA's men's tennis programs have Top 25 recruiting classes - with three of them among the nation's Top 10. Top-ranked Chicago leads the UAA, and they are joined by Washington University (No. 6), Carnegie Mellon (9), Emory (12), NYU (19), Brandeis (21), and CWRU (23).
As usual, the NESCAC is right there with six ranked recruiting classes of their own, and the traditional schools in New England actually boast four recruiting classes in the Top 10 and three of the Top 4. NESCAC programs with ranked recruiting classes are Amherst (2), Williams (3), Middlebury (4), Bowdoin (8), Wesleyan (11), and Tufts (25).
The
Southern California Intercollegiate Athletic Conference
is also worthy of a mention - with four ranked classes. The SCIAC is led by
Claremont-Mudd-Scripps
at No. 5, and they are joined by
Caltech
(13),
Pomona-Pitzer
(17), and
Redlands
(20).
The only other conference with more than one ranked recruiting class is the Centennial Conference with two ranked classes.
State by State
The 25 programs in our rankings hail from fourteen different US states. The Commonwealth of Massachusetts leads all comers with five programs in the rankings. No. 10 MIT joins NESCAC and UAA programs Amherst, Williams, Brandeis, and Tufts as ranked classes from Massachusetts.
Other states with multiple programs in the rankings are California (4 ranked classes), Illinois (2), New York (2), Ohio (2), and Pennsylvania (2).
The Very First Time
Many programs make regular appearances on our list, but we recognize two programs who are making their first-ever appearances in our D-III Recruiting Class Rankings. NYU (No. 19) and Wheaton College (22) are both posting their their first Top 25 recruiting classes in program history. Congratulations to the Violets and Thunder!
Coming Friday... the Women
On Friday, Tennis Recruiting and YTEX conclude our look at 2017 recruiting classes with the Division III women's lists. Come back Friday for those!
About YTEX Strings
YTEX Strings is proud to sponsor Recruiting Class Rankings at TennisRecruiting.net.
Are you Interested in becoming a YTEX Sponsored Player/Ambassador?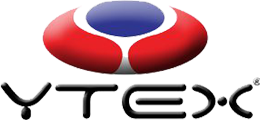 Check out our sponsorship page and apply to see if you're eligible to any of the positions at the YTEX Strings Team sharing some information with us about yourself. Once submitted, our YTEX Strings team staff will review your application and respond within 24-72 hours to the email provided in the form. We appreciate your interest on being a YTEX Strings partner
YTEX Sponsored Player
Ranked Tennis players willing to show their best on the courts having YTEX Strings as their primary weapon can apply to be rewarded with an awesome wholesale prices account so you can get as many strings as you like at an unique price along with additional apparel benefits depending on ranking.
Connect with YTEX on Facebook, Twitter, and Instagram - or on their website.
Leave a Comment
More Recruiting Class Rankings
5-Feb-2018
Top Women's Classes - 2018 Winter Rankings
Nearly five hundred senior girls - including 83 of the Top 100 - have already signed or verbally committed to college programs. With so many commitments, our Winter Recruiting Class rankings could not be more timely. TRN and YTEX are proud to present the Top 25 Women's College Tennis Recruiting Classes of 2018.
29-Jan-2018
Top Men's Classes - 2018 Winter Rankings
As we move toward the end of January, the senior class of the Class of 2018 has been moving forward. As of today, over 900 seniors have reported commitments to college tennis programs, and more are making verbal commitments each and every week. The decision-making will continue, but the end of January is a good time to check in on where where things stand. Today, TRN and YTEX Strings are excited to bring you their poll of the Top 25 Men's College Tennis Recruiting Classes.
16-Jun-2017
2017 Top NCAA Division III Women's Classes
The Tennis Recruiting Network wraps up its spring recruiting class rankings with a look at the NCAA Division III women. Today we present our list of the Top 25 NCAA D-III women's recruiting classes for 2017. Flying high at the top of the list? The Emory Eagles.