Recruiting Feature
2017 Top NCAA Division III Women's Classes
by TennisRecruiting.net, 16 June 2017
If you have been coming by the website the past few weeks, you know that Tennis Recruiting has been busy ranking recruiting classes. Today, we conclude our series with a look at the Division III women's programs.
Top 25 NCAA D-III Women's Recruiting Classes (through May 29)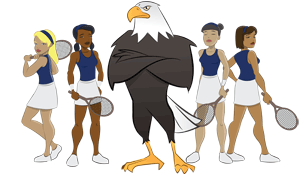 TennisRecruiting.net and YTEX Strings are excited to present the Top 25 NCAA Division III Women's Recruiting Classes for 2017. This list is based on commitments reported on or before May 29, 2017.
We have once again received assistance from a panel of NCAA Division III coaches in coming up with these rankings. Our panelists did not consider incoming transfer students in their decisions - and they also did not consider players that started college this past January.
So let's get on with it ... feast your eyes on our Top 25 ...
Also Receiving Consideration
Our knowledgable panel of D-III coaches carefully reviewed the incoming classes of many D-III programs for these rankings. Other recruiting classes that received strong consideration for inclusion on our list are (alphabetically) as follows: Carleton, Denison, Hamilton, Sewanee, Wellesley.
Fly Like an Eagle
The Emory Eagles had a strong run in the 2016-17 season. The defending NCAA team champions entered the 2017 NCAA Championships as the No. 3 seed, advancing to the final against Williams, where the Eagles came up just short - falling to the Ephs in a dramatic 5-4 battle. It was the third straight meeting in the NCAA finals for these two juggernaut D-III programs.
With four of their top six singles players graduating this spring, Eagle coaches Amy Bryant and Barbora Krtickova knew they had work to do on the recruiting trail, and they delivered. This 2017 recruiting class is arguably the strongest recruiting class in Emory program history.
Only two 5-Star recruits have committed to Division III programs this year, and they are both heading to Emory University. Five-star seniors Ysabel Gonzalez Rico and Trisha Sundaram of Florida headline a four-member class that also includes fellow Floridian Stephanie Taylor as well as Sasha Hartje of Michigan.
Coach Bryant once again shows the Emory school and tennis program has the power to attract the nation's best. Emory has appeared in all eight of our Division III rank lists dating back to 2010. 2017 marks the third Eagle recruiting class ranked No. 1 - and the seventh class in the Top 5.
Top Five
The Wesleyan Cardinals check in at No. 2 in our rankings. A trio of four-star seniors - Polina Kiseleva, Zoe Klass-Warch, and Alissa Nakamoto - join Singapore's Chisato Hayakawa and 3-Star Texan Daniela Alvarez to form a powerful fivesome for Head Coach Mike Fried. At No. 2, this is the highest-rated class in program history.
The University of Chicago has three 4-Star recruits of its own. Claire Handa, Daryn Ellison, and Catherine Xu combine to lift Coach Jay Tee's class to No. 3 in our rankings.
The defending NCAA champion Williams Ephs (No. 4) and MIT Engineers (5) round out the Top 5.
Conference Call
The 25 teams in our rankings represent twelve different conferences, with one program - No. 20 UC Santa Cruz - being independent.
The New England Small College Athletic Conference leads all conferences with six Top 25 representatives and three in the Top 10. No. 2 Wesleyan leads the way for the NESCAC, and they are joined by fellow conference members Williams (4), Bowdoin (8), Tufts (16), Middlebury (17), and Bates (25).
The University Athletic Association is right there as well - with five ranked recruiting classes overall. Their five classes are all strong: all five UAA classes are in the Top 15, with three in the Top 10 and two of the Top 3. No. 1 Emory is joined by Chicago (3), Carnegie Mellon (7), Wash U in St. Louis (12), and CWRU (15).
Other conferences with multiple programs on our list are the Liberty League, NWC, and SCAC - all with two ranked classes apiece.
Checking State
The 25 recruiting classes in our rankings are sprinkled across 17 different states - from Washington State to Georgia - and California to Maine.
One states leads the way with three ranked classes - and it is a state that has been there before: Massachusetts. The Commonwealth is known for having a lot of great colleges and universities - including schools with strong tennis programs. This year, Williams (No. 4) MIT (5), and Tufts (16) put Massachusetts up at the top.
Other states with multiple ranked recruiting classes are California, Maine, New York, Ohio, Texas, and Virginia - who each with two ranked recruiting classes.
Welcome Aboard
Five programs are making their first-ever appearance in our NCAA Division III Recruiting Class Rankings. Welcome aboard to Kenyon (11), Austin (19), Millsaps (23), Linfield (24), and Bates (25).
Rankings Wrap
Over the past two weeks, TennisRecruiting.net and YTEX Strings have put out six sets of recruiting class rankings. These rankings recognize hundreds of athletes from the Class of 2017 - and more than 100 college tennis programs from across the nation. Take a moment to check out all of our recruiting class rankings:
About YTEX Strings
YTEX Strings is proud to sponsor Recruiting Class Rankings at TennisRecruiting.net.
Are you Interested in becoming a YTEX Sponsored Player/Ambassador?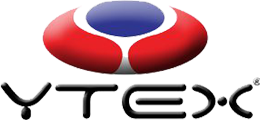 Check out our sponsorship page and apply to see if you're eligible to any of the positions at the YTEX Strings Team sharing some information with us about yourself. Once submitted, our YTEX Strings team staff will review your application and respond within 24-72 hours to the email provided in the form. We appreciate your interest on being a YTEX Strings partner
YTEX Sponsored Player
Ranked Tennis players willing to show their best on the courts having YTEX Strings as their primary weapon can apply to be rewarded with an awesome wholesale prices account so you can get as many strings as you like at an unique price along with additional apparel benefits depending on ranking.
Connect with YTEX on Facebook, Twitter, and Instagram - or on their website.
Leave a Comment
More Recruiting Class Rankings
5-Feb-2018
Top Women's Classes - 2018 Winter Rankings
Nearly five hundred senior girls - including 83 of the Top 100 - have already signed or verbally committed to college programs. With so many commitments, our Winter Recruiting Class rankings could not be more timely. TRN and YTEX are proud to present the Top 25 Women's College Tennis Recruiting Classes of 2018.
29-Jan-2018
Top Men's Classes - 2018 Winter Rankings
As we move toward the end of January, the senior class of the Class of 2018 has been moving forward. As of today, over 900 seniors have reported commitments to college tennis programs, and more are making verbal commitments each and every week. The decision-making will continue, but the end of January is a good time to check in on where where things stand. Today, TRN and YTEX Strings are excited to bring you their poll of the Top 25 Men's College Tennis Recruiting Classes.
12-Jun-2017
2017 Top NCAA Division III Men's Classes
The Tennis Recruiting Network presents its recruiting class rankings for NCAA Division III conferences. Today we present our Top 25 D-III men's recruiting classes for 2017. Holding down the No. 1 spot is the Chicago Maroons.