Coverage Announcement
Hard Court Championship Week
by Dallas Oliver, 15 August 2016
In the world of U.S. junior tennis, it doesn't get any bigger than last week.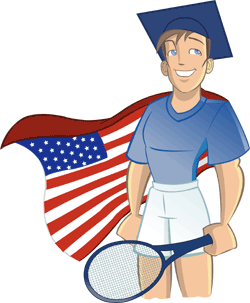 From sea to shining sea, top American juniors were competing for coveted gold balls at the USTA National Championships. National titles were awarded for both boys and girls in all four age divisions.
This week, the Tennis Recruiting Network highlights those great tournaments with our annual Championship Week coverage. Every day, the website will feature articles that celebrate the cream of the crop in American junior tennis.
Here is our planned coverage schedule:
Championship Week Series
We kick things off tomorrow morning with our coverage of the Girls 12 Nationals from Peachtree City - and we keep our foot on the accelerator all week long.
We hope you enjoy our complete coverage schedule of Championship Week. Check in each day for coverage of the top boys and girls from across the country.
About American College Placement
We are excited to have American College Placement as the title sponsor of Championship Week at TennisRecruiting.net.
American College Placement - Premier Face-to-Face Mentoring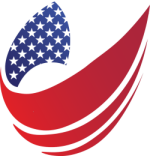 American College Placement is a mentoring and placement company. The difference with ACP is we only hire mentors that either played or coached college sport. We are the most personalized, boutique style service in the country. We will invest in you and your college selection process from building your list of schools all the way to signing your National Letter of Intent.
Our mentors will meet with you and your families face to face to ensure that all your needs are being met. You will have around the clock access to your mentor via e-mail, text, and phone throughout the process. Selecting the right college and athletic program is a big job.
Don't do it alone. Let American College Placement walk side by side with you from beginning to end.
Learn more about American College Placement at AmericanCollegePlacement.com - or connect with them on Facebook, and Instagram.
Leave a Comment
More Website News
29-Apr-2019
Now Open ... May Madness Bracket Challenge
Nothing beats the excitement of the NCAA tournament! For college tennis fans, May is the time for Madness, and this is your chance to step up. With the right combination of skill and luck, you can earn bragging rights - and prizes - by making your picks for the Big Dance!
4-Mar-2019
Star Ratings Spring 2019 Edition
After months of waiting, here they are... the Star Ratings. Find out right now how many stars you have - as The Tennis Recruiting Network proudly presents the Spring Star Ratings for 2019.
27-Jan-2019
Spring Star Ratings Period Continues
Twice a year, TennisRecruiting.net updates its Star Ratings - sometimes known as "The Stars". Our next update to the Star Ratings comes in mid-March - and those ratings will be based on players' highest rankings during the eight-week period between January 7 and February 27, 2019. We invite players to review their player records to ensure accurate ratings.