Who's Hot
Hot 100 List - February '18
by Amelia Thomas, 20 February 2018
A new year brings new year's resolutions. Junior tennis players around the country have goals to improve their play. We caught up with a few impressive performers on this month's Hot 100 list.
Kiana Rizzolo (Palm Beach Gardens, Florida)
Four-star junior Kiana Rizzolo comes from a large family of tennis players. She is the fifth of six children that all play tennis. Her older sisters, Kayla and Carlee, played college tennis for the University of Miami and Nova Southeastern University, respectively. Her older brother, Donato, played for the University of Mary Washington.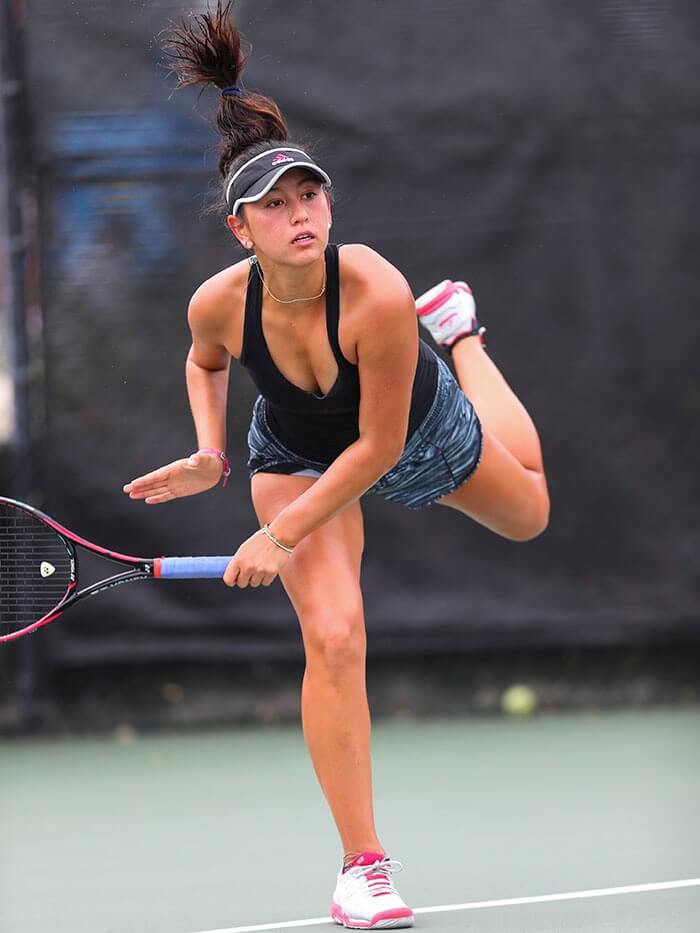 Four-Star Junior Kiana Rizzolo
"Kiana and her younger sister basically grew up on the court. I took them with me to their older siblings' matches, and it was just a natural progression to start playing," Rizzolo's mother, Sue Rizzolo, said. "She loves it, and now when they all get together, they all have great times competing with one another."
Kiana Rizzolo works with coach Brian Gottfried of the Bolles School at the Junior Tennis Champions Center. Recently, the two have been working on strengthening a number of tools in Rizzolo's game.
"Every day we work on a variety of shots, even if this shot might only come up once or twice in the match," Rizzolo said. "[Gottfried] wants me to be comfortable and confident to execute each shot. We spend a lot of time working around the net, which makes me feel extremely comfortable and confident with my transition game."