Coaching Roundtable
Why College Coaches Like Recruiting Hard Court Nationals
by Rhiannon Potkey, 10 August 2018
The plane tickets and hotel reservations could be booked by athletic departments years in advance if they wanted.
Nearly every college tennis coach spends this week in either Kalamazoo, Michigan or San Diego, California scouting potential recruits at the USTA 16s and 18s National Hard Court Championships.
The men's coaches head to Kalamazoo to watch the best American boys while the women's coaches camp out near the beach in San Diego to see the top American girls.
Having two divisions in one city helps maximize the exposure and minimize the expenses to the recruiting budget.
Depending on the program, the event means different things to different coaches.
In this month's Coaching Roundtable, we asked our panel how valuable are the 16s and 18s National Hard Court Championships in recruiting?
Paul Goldstein, Stanford men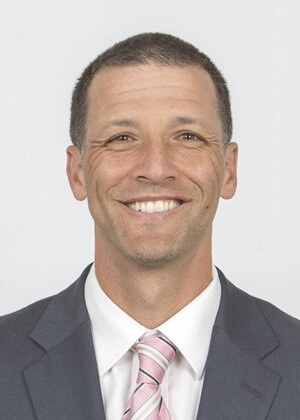 "It's the premiere boys event in the country and the value is when you are playing college tennis it's important that the player is able to compete well under pressure and I think that tournament in particular is great to gauge that. It's a well thought of event and the players kind of get up for that with the competition, and I don't know if you can simulate that college pressure better than Kalamazoo. There is a lot on the line with wild cards and contending for titles. Competing under pressure is one aspect of the recruiting process. You can talk to people and see results, but actually seeing someone competing in person is ideal. You get the opportunity to do that at Kalamazoo with a lot more days in the week and hours in the day in one setting."
Roland Thornqvist, Florida women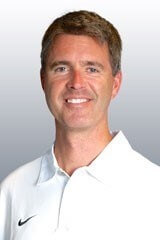 "It has really evolved over my career. When I started as a head coach at Kansas, it was really good because I could evaluate tons of different players whom I would never have a chance to see anywhere else, and particularly now with the draws expanded there are players from all over the country. It's a tremendous opportunity for them. Now that I'm at Florida, we deal with a different situation. The talent ID part is different. We deal with smaller numbers, and by the time we get to hard courts we have known for a long time - in particular the 18s - whom we are interested in, and most of the time we know if they are interested in us as well. However, the good thing about Barnes Tennis Center is the 16s are played there as well and we can actually get a head start on evaluating the class below or sometimes two classes below. I think it's a fantastic opportunity for every level of program to go."
Ryan Redondo, Pacific men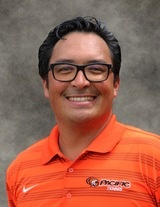 "The USTA National Hard Courts is important for recruiting because it serves as the major platform to see all the best players in the nation at one tournament. In addition, it provides me the opportunity to see recruits early on in their sophomore and junior years and be able to evaluate their character, attitude, and skills. Especially on a center stage like Kalamazoo, I can really get a good feel for where they are at competitively. From there, we can track their careers up until a point of permissible contact. On another level, the USTA Hard Courts is important for me because I get to get the University of the Pacific name out there and be a presence on the U.S. national junior circuit."
Alison Swain, USC women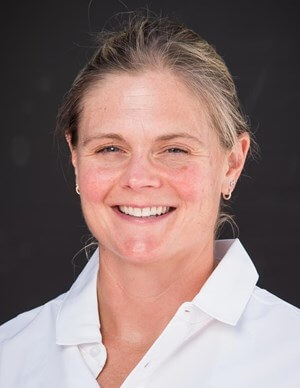 "My two favorite tournaments to recruit at each year are Girls 18s National Team Championships and then National Hard Courts. The National Team Championships allows me to see our recruits compete in a team environment that mirrors college tennis. An individual tournament doesn't compare to the pressure and energy of a college dual match. I always find I learn more about our recruits' competitive mindset watching them play in this format at the National Team Championships. The tournament is also a great way to warm up and acclimate before Hard Courts in San Diego.
"National Hard Courts is always really exciting because the top junior players turn out for the tournament. Early rounds can be as competitive as the later rounds, and it's always a little unpredictable who will make it deep into the draw. At the same time, I always look at the players who play out the backdraw. I think that's a huge opportunity to get great matches, show coaches you are committed to your game and improving, and play through the final days of the tournament regardless of whether you're still playing for the wild card to the US Open or playing for the backdraw title. The energy and excitement of Hard Courts makes it one of the most exciting tournaments to be a part of as a player and show college coaches your determination and your skill."
Billy Pate, Princeton men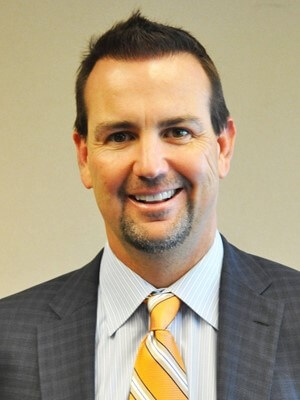 "I think for everyone that comes to Kalamazoo - players, coaches and parents - it is a special time in their tennis life. This event is truly the crown jewel of junior tennis events and the stakes are high. The players see the history, who's competed here, and what it means to be successful in this event. Understandably, there can be heightened pressure, though certainly in a positive way too. The kids are competing against the best of the best and know a great run in this field can potentially land them a college spot or a scholarship. Because the stage is big, it allows coaches to see the mental toughness, character and competitiveness of the players. Coaches love to see the player who might have a tough loss early, yet grinds through the back draw day after day. Another reason Kalamazoo is an extremely valuable recruiting opportunity for coaches is because we can see a huge number of players in one location, including the younger, up and coming players. Since recruiting seems to be earlier than ever before, we find ourselves watching the 16's more than we did in year's past.
"Lastly, and something that is crucial for all coaches, is the element of sportsmanship and how the players handle this bigger environment. We saw a player last Sunday who once he saw his opponent cramping in the third set, crossed the net and helped him to the bench for an injury timeout. I can tell you the player who did that impressed every single coach who watched and will be high on their list! It should be a lesson for all players - when facing your biggest test think about how you're going to respond to adversity and represent your values. Undoubtedly, coaches will notice even if you don't win that day."
Adam Herendeen, Furman women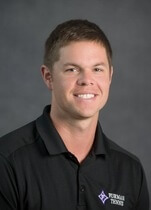 "National Hard Courts is a great tournament for recruiting, but I think that sometimes players feel like it is their one chance to be seen. We have made the trip out to San Diego every summer but that is a very small piece of a recruiting that we do and we do not value it any more than other tournaments that we go to. I actually prefer to evaluate players when there are less people watching, and even when they are playing consolation, because then you can really see how driven and competitive they are when it is not such a big stage."
Leave a Comment
More Roundtable Discussions
17-Jul-2018
Coaches Offer Their Best Piece of Advice to Recruits
What is the one piece of advice college coaches wish every recruit knew? From how to research a school to learning how to live on their own, coaches at all levels of college tennis provided their guidance in this month's Coaching Roundtable.
27-Jun-2018
Why Coaches Attend the USTA All-American College Combine
More than 60 college coaches from all divisions attended the 2nd annual USTA All-American College Combine last week at the USTA National Campus in Lake Nona, Florida. What is the value of the combine and what do they enjoy most? Find out in this month's Coaching Roundtable.
9-May-2018
Division III Experiments With Speeding Up Matches
Teams experimented with rule changes this year at the NCAA Division III Team Indoors to help speed up the pace of matches. Among the tweaks were no warm-ups, no lineup announcements and tiebreaks at 7-7 in doubles. Coaches provided their thoughts on the experience in this month's Coaching Roundtable.
About Rhiannon Potkey
Rhiannon Potkey is a veteran sportswriter with more than two decades of experience in journalism. Potkey has covered many sports at many levels and has a passion for finding great stories. Potkey has covered the U.S. Open, junior sectional and national events, college conference championships and Davis Cup matches. Potkey is currently Content Strategist for Tennis Recruiting.