Tournament Feature
Gauff Gets Wins and Hugs From Little Brother in San Diego
by Rhiannon Potkey, 9 August 2018
As she continues to earn the "youngest girls player ever" distinction when it comes to major tennis accomplishments, Cori "Coco" Gauff is used to having many more people watching her matches.
But the 14-year-old has a special spectator sitting courtside this week at the Billie Jean King USTA Girls 18s National Hard Court Championships.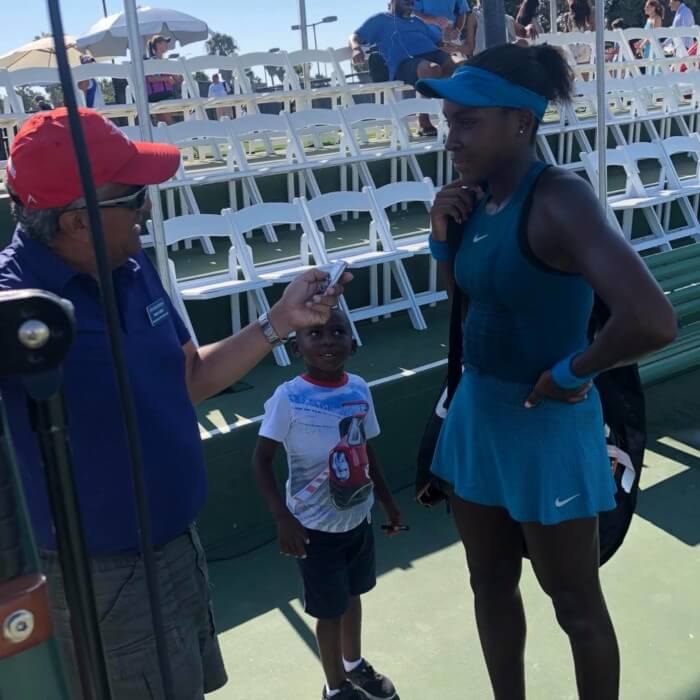 Cameron Gauff, 5, is Watching Sister, Coco, Play This Week
© Gauff Family
Her little brother Cameron, 5, made the trip to San Diego with Gauff.
"This is only the second tournament he's ever traveled with us that's not in Florida where we live," Gauff said. "We try to bring him to tournaments in the U.S., but most of them are out of the country so he can't really go to those because the flights are too long for him."
Cameron has been able to see his big sister do what she does best - compete hard and win.
The third-seeded Gauff advanced to the Round of 16 with a 7-6 (9), 6-2 win over No. 33 Carly Briggs on Wednesday at the Barnes Tennis Center. Gauff plays No. 33 seed Connie Ma on Thursday at 10:30 a.m. PT.
After each match, Cameron has been waiting for his sister to leave the court to give her a big hug.
"My dad gives me hugs once I get off the court and he likes to copy my dad and gives me a hug too," Gauff said. "It really means a lot to have him here with me. It fills up the time on the road. It can kind of get boring sometimes, but he definitely keeps us entertained."