College News
ITA Preparing to Launch College Tennis Alumni Network
by Rhiannon Potkey, 22 August 2018
They could be standing next to you in the Starbucks line or sitting nearby at your child's soccer game. They may be checking your vital signs or providing you with financial advice.
Former college tennis players are all around, and some may never know they share a common bond.

The Intercollegiate Tennis Association is trying to change that by creating the College Tennis Alumni Network.
Designed as a way to connect former players and increase support for college programs, the initiative incorporates all levels of college tennis - from NAIA to NCAA to community college.
The ITA is branding the unifying network #TeamCollegeTennis, with a tentative launch date of early 2019.
To help ensure the network meets the needs of all alumni, the ITA is encouraging players and coaches to take this survey to provide feedback.
"Every former college player we talked to about this is very proud and passionate about their college tennis experience and understands the skills they gained by playing college tennis," said Corey Pegram, the ITA's Business & Development Manager. "They have all gone through this shared experience, and having a way to keep them connected is a pretty powerful thing."
The ITA estimates there is a minimum of 100,000 college tennis alumni currently residing in the United States. They are mothers, fathers, doctors, lawyers, teachers, coaches, government officials and CEOs just to name a few.
The College Tennis Alumni Network can be used as a networking tool both professionally and socially. Former players can discuss potential business deals, receive advice and recommendations or just find a hitting partner in the area.
The ITA also views the network as a way to keep the fan base engaged and help promote and grow college tennis. Former players are great messengers about the value of the college tennis experience. They can introduce others to the game and provide support to current players by attending matches or events.
The ITA will be charging a nominal fee to join the College Tennis Alumni Network, with the proceeds benefiting ITA membership and college tennis programs.
The ITA held an alumni social in Seattle in February to help facilitate camaraderie among former players. It has an event scheduled for this Thursday in New York City, and another at the Milwaukee Tennis Classic on September 23rd.
Former USC player Michael Grant and former Ohio State player Connor Smith are organizing the event in New York City. They work together at A&E Real Estate.
"This is really kind of a kick-off event for the New York area and East Coast area," Grant said. "There are a lot of college tennis alumni in the area and it's a good way to bring us all back into the same room. There are some people Connor and I know that we don't get to see very often, and there will be others who are meeting for the first time."
Grant and Smith were both encouraged by the ITA's pursuit of forming a nationwide College Tennis Alumni Network.
"I think it's great the ITA is trying to keep themselves involved with players even after they graduate," Grant said. "The NCAA's job is really done once the players graduate, but tennis is such a big part of the student-athlete's life and this network can really help the players transition from being a student-athlete to entering the workforce if that is what they are doing."
Smith still remembers the connections he fostered during his junior, collegiate and professional tennis career. He always looked forward to seeing players and friends at tournaments and events each week.
Having the bonds remain through adulthood is something Smith believes many former college players would welcome.
"It's a great opportunity to keep the community feeling of tennis going," Smith said. "If someone moves somewhere new, they might not know as many people, but they can immediately have that fraternity and bond of playing college tennis. People want to stay passionate about tennis and this will give them the chance."
(ICYMI: The ITA survey can be found by clicking here)
About K-Swiss
College Content at TennisRecruiting.net is sponsored by K-Swiss.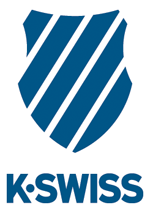 At K-Swiss we are 100% invested in the sport of Tennis and committed to helping players play their very best and win at every level. From a competitive junior or adult player to the greatest doubles team of all-time, Mike and Bob Bryan. For over 50 years we have been making some of the most innovative, high quality tennis footwear in the game featuring the very best in comfort with a consistent fit.
We encourage you to try the K-Swiss shoe that is best for your game.
Connect with K-Swiss on Facebook, Twitter, and YouTube - or on their website.
Leave a Comment
More College Coverage
11-Feb-2019
From the Same Inner City Program to College Head Coaches
They were molded by the same inner city program in Chicago, learning how to play tennis and give back to others. Autumn Williams, Tayo Bailey-Duvall and Gabrielle Moore are now college head coaches and role models for other young black girls.
31-Jan-2019
Kentucky's Canadian Class Carries on a Memory
The Kentucky men have signed three Canadian recruits in their 2019 class. They are all connected by a photo and a former Kentucky All-American who left his mark on the program and the players before his tragic death.
24-Jan-2019
Authenticity Is Important to Missouri Western's Shawn Becker
Missouri Western women's coach Shawn Becker is gay. He's never tried to hide his sexual orientation, and encourages his players to be comfortable in their own skin. Becker discusses his career path and LGBTQ issues in college tennis in this month's "Meet The Coach."
About Rhiannon Potkey
Rhiannon Potkey is a veteran sportswriter with more than two decades of experience in journalism. Potkey has covered many sports at many levels and has a passion for finding great stories. Potkey has covered the U.S. Open, junior sectional and national events, college conference championships and Davis Cup matches. Potkey is currently Content Strategist for Tennis Recruiting. You can reach Rhiannon by email at
[email protected]
.