College Feature
Garay is Getting a Second Chance to Pursue His College Dream
by Rhiannon Potkey, 18 September 2018
Christian Garay thought all hope was lost. He thought his dream of playing college tennis was over before it even began.
Homeschooled for much of his junior career, Garay didn't make academics a priority in high school. He considered himself a tennis player only, and just wanted to focus on playing tennis.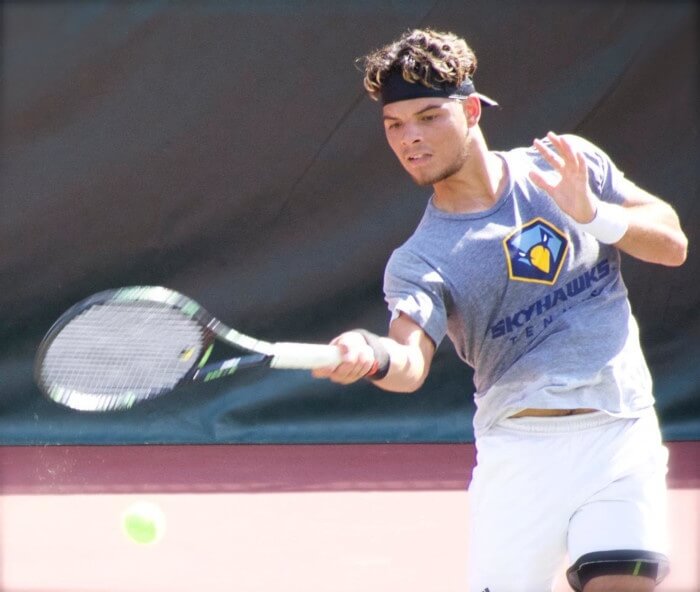 Christian Garay is a 22-Year-Old Freshman at Point
© Rhonda Klokow
By the time college coaches started trying to contact him, the former five-star recruit had fallen so far behind in classes that he was overwhelmed with dread.
"It really weighed on me mentally. I knew schools were coming to talk to me and it just added pressure," Garay said. "I was really unsure of my academics, and had to be a little vague with the coaches or avoid them. I didn't want to tell them about it. They probably thought I didn't want to play really. It was just a tough situation."
Instead of attending college, Garay began working at an academy teaching tennis. He didn't have enough money to seriously pursue a professional career and started to wonder if he'd ever play competitively again.
Just when Garay was ready to give up, he was given a second chance.
He was offered an opportunity to play at Point University, an NAIA school located in West Point, Georgia. At the age of 22 - after most of his peers have already graduated - Garay is finally realizing his college tennis dream.
He is a freshman this season for the Skyhawks with a full four years of athletic eligibility remaining.
"It's pretty unbelievable," Garay said. "I really got lucky. Somebody reached out to me and helped me and showed me the way. Some people don't have that, so I am very grateful."