Recruiting Feature
Signing Week 2018
by Julie Wrege, 12 November 2018
At long last, the time has come. Today, The Tennis Recruiting Network kicks off its coverage of Signing Week 2018, and our slate of articles is ready to go.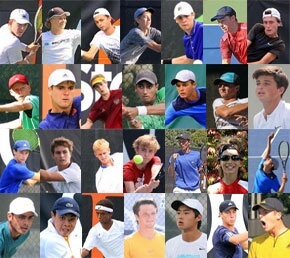 This Wednesday, November 14th, is Signing Day - the first day that high school seniors can formally commit to Division I or II tennis programs. We have been counting down the days for the past month, but today we switch to our Signing Week coverage.
Signing Week is a signature event here at TRN. All week, TennisRecruiting.net will bring you special content celebrating the Class of 2019 and their college decisions. Here is our planned coverage schedule for the week with a chance for more stories to be added as the commitments roll in ...
Signing Week Series
Blue Chip Update
First thing's first. Let's check in on the blue chip seniors.
The tables below show the blue chip athletes and their latest recruiting statuses. The Commitment column shows whether the recruit has made a verbal commitment or is undecided, while the Interests column indicates schools of interest for uncommitted players.
Boys Status
As was the case back in October, there are only a few blue chip boys remaining on the table - and there has been no real movement with the four remaining uncommitted boys. All of these players are keeping their candidate schools private.
We will continue to reach out to these boys over the coming weeks - and keep you up to date on their progress.
Girls Status
There has been some excitement on the girls side with two blue chip girls announcing their commitments over the past week. Angelica Blake of Boca Raton, Florida, got things started by announcing her commitment to Stanford, which TRN carried in this article.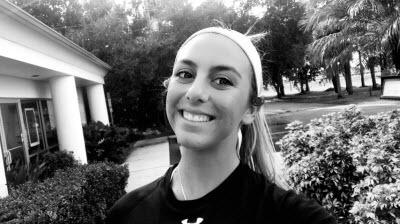 Gia Cohen announced her commitment to Georgia Tech
Later in the week, Gia Cohen, who has been focusing on ITF junior and professional events kept things moving when she announced her commitment to Georgia Tech. Cohen has gone 11-4 in ITF junior tournaments over the past year - including an appearance in the singles semifinal at the Eddie Herr International last November.
All in all, 16 of the 26 blue chip girls have now announced their commitments, and that number will go up by at least one on Signing Day. This Wednesday, three-time state champion Alana Wolfberg plans to announce her commitment. We will have coverage of that announcement right here at TRN.
We will keep an eye on all of these players as their stories continue to develop … but we already have a lot of content on the schedule. Make sure to bookmark TennisRecruiting.net as your online home for all things Signing Week!
Leave a Comment
More Website News
22-Jun-2020
TRN Rankings Resume
With USTA junior play resuming, the TRN ranking window will resume as well. For the next year, the ranking window will be 66 weeks instead of 52. Details here ...
4-May-2020
Impact of COVID-19 on TRN Rankings
COVID-19 has had broad impact across all walks of life - including junior tennis. Tennis governing bodies like the USTA and ITF have announced delays to junior tennis competition that may stretch out for a while. TRN rankings and ratings use USTA and ITF results, and today we are announcing changes to our rankings going forward.
31-Mar-2020
Want To Get Recruited? It's The Perfect Time to Use TRN
The first priority right now is health and safety. But with no chance to play tennis, it's a good time for players to update their profiles and upgrade to a subscription to enhance their chances of getting recruited. Coaches are on our site now more than ever.