Who's Hot
Hot 100 List - November 2018
by Amelia Thomas, 23 November 2018
With Fall Signing Week in the rearview mirror, it's time to identify the next wave of potential college players. We caught up with a few outstanding junior players in this month's Hot 100 Article.
Tatiana Ziff (North Palm Beach, Florida)
Two-star junior Tatiana Ziff credits her recent growth as a player to improvements in her mental game. "As I have matured, I have worked on believing in my game and my ability to perform in competitive situations," she said.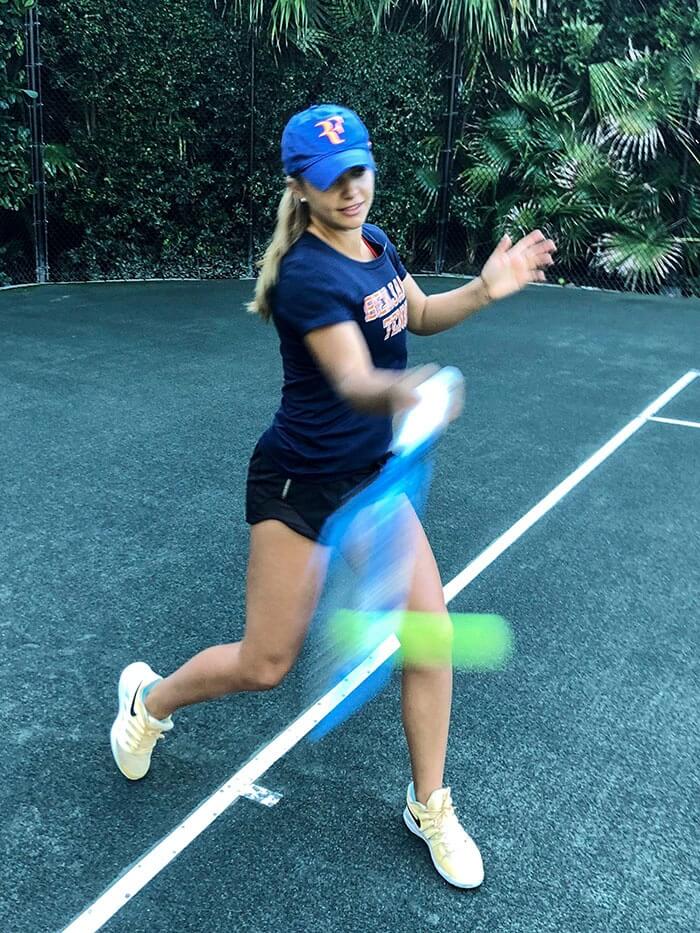 Two-Star Junior Tatiana Ziff
A major breakthrough for Ziff was letting go of the pressure to win.
"For a while, it was difficult for me to bring the level of my practice to matches," she said. "In the last month, I have focused primarily on my attitude, rather than focusing on the result. This shift in mentality has allowed me to play freely, which directly correlates with my recent results."
Ziff used her newfound mental strength in a match last month against five-star Ahmani Guichard. Guichard was the No. 3 seed of a USTA event in Altamonte Springs, Florida. The two met in the quarterfinals of the tournament.
Ziff won the match, 7-5, 4-6, 10-5, and went on to win the playoffs of this tournament. One week later, Ziff won the Rick Macci October Bowl, bringing her record for the month to 9-1.
"Going into the match, I was aware of Guichard's ranking and her five-star status," Ziff said. "However, I turned the situation around and told myself that I had nothing to lose. Ultimately, it was my self belief that allowed me to recover from losing a close second set and clinch the win in the match tiebreak."