Player Spotlight
Spotlight Players of the Week - Amy Delman and Axel Botticelli
by Rhiannon Potkey, 14 January 2019
SPOTLIGHT ON Amy Delman (Great Neck, New York)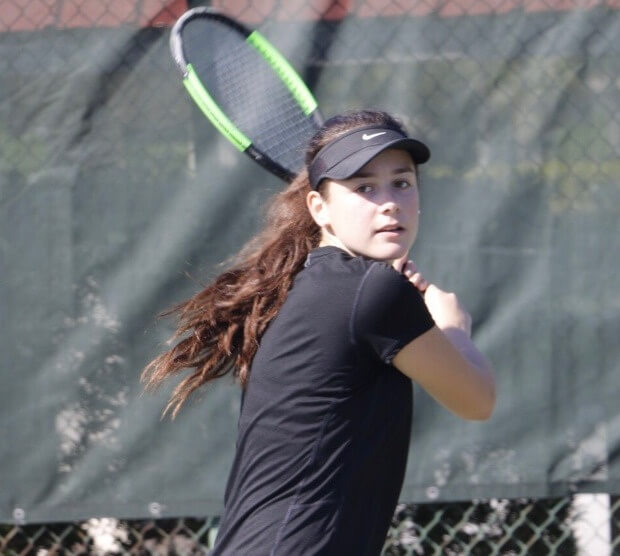 Music on your playlist: Definitely something very upbeat. I have some throwbacks to 2005 and mostly EDM and faster music. That gets me really excited for my match and pumps me up the most.
Dream vacation destination: Fiji or Hawaii. I have always wanted to go to Hawaii.
Favorite food: I always love sushi, but honestly I am open to a lot of things. I like trying new foods and my parents like to make me try new foods I've never tried. I am open to food from all over the world. I am Russian and grew up Russian, but I am very open to trying different foods.
Favorite athletes: Maria Sharapova. I have always looked up to her and I love the way she carries herself, and her appearance on the court and off the court. She is just so down to earth. I have posters of her in my room and she's just my inspiration.
Future occupation: I think I want to go into the dental field. It's been a recent interest of mine. My dad's side of the family is all doctors and I always wanted to become a doctor. But I just really like dentistry and I think I am going into that.
If you could have dinner with anyone dead or alive, who would it be: Billie Jean King. She is a tennis icon as well as an amazing activist who inspires so many.
Must-watch TV show: Grey's Anatomy
Favorite movie: The Great Gatsby. I just finished reading the book for my AP English class and I am torn between which one I like better. Both are amazing. Now, we are going into depth with the book with my English teacher and I am seeing it a different way . I love both.
If I am not playing tennis, I am … I really enjoy reading, going on hikes with my family and cooking.
Instagram handle: @amydelman