Who's Hot
Hot 100 List - January 2019
by Amelia Thomas, 15 January 2019
Hello 2019! As everyone begins trying to follow through on their resolutions, junior tennis players enter the new year focused on their games. We caught up with a few players that ended 2018 on a high note.
Jagger Saylor (Westfield, Indiana)
Three-star junior Jagger Saylor has recently started a tremendous growth spurt. Saylor describes himself as a late bloomer, only recently coming to his 5-foot-11 stature. With size 14 feet, he is confident that this growth will only continue.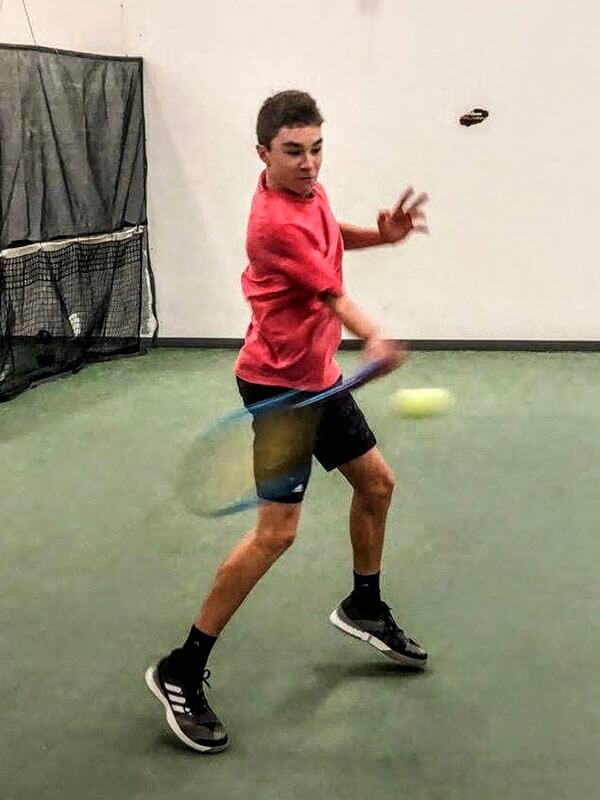 Three-Star Junior Jagger Saylor
"Most of my physical development has just started. In this sport, size is a huge advantage, and up until recently, I lacked that advantage," Saylor said. "Now that I have just started to grow, my serve is improving dramatically, making it much easier to compete at a higher level."
Both Saylor's parents are heavily involved in his game. Nutrition is a large part of their family culture. His mother, Karen Saylor, makes an effort to provide him with healthy meals, even cooking in the hotel room during tournaments.
His father, Brian Saylor, has a career in fitness and nutrition and serves as his son's physical trainer. "My hard work in the gym with my dad is also paying off, giving me much more power to get the ball past my opponents," Jagger Saylor said.
Recently, Saylor is also focusing on his mental game. "In practice, it is not uncommon for me to beat really good players. When it comes to match time, however, that Jagger doesn't always show up," Saylor said. "If I can figure out how to bring my practice game into every match, I will continue to have much better results."