Special Feature
Jenkins Sees Growth Potential in New USTA Coaching Role
by Rhiannon Potkey, 21 January 2019
Jermaine Jenkins was raised in a selfless environment. His mother, Brenda, emphasized giving more than you take, and putting other people first.
Jenkins, 34, grew up in College Park, Georgia, with eight brothers and one sister. Their home welcomed foster children, and six of his siblings were adopted. The family recently grew by two more when his parents adopted a boy and a girl, both age 7.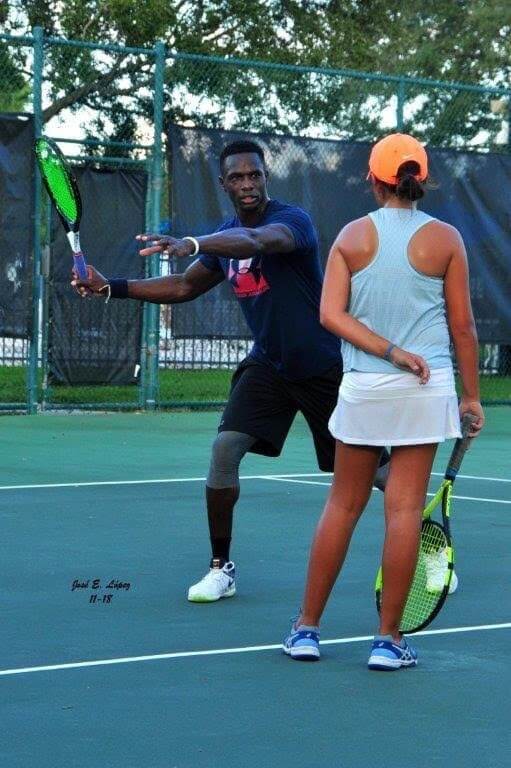 New USTA Women's National Coach Jermaine Jenkins
© Jose Lopez
"My mom just has this passion for taking care of people. She loves it," Jenkins said. "My mom gets attached to the kids and can't say no. It's kind of like going to a pet store and holding a puppy. You can't let it go. You have to buy it. That is how she is. It definitely shaped our values."
Having his mother as a role model for helping kids reach their potential, it's no surprise Jenkins was attracted to coaching. Two weeks ago, he was named as a national coach for women's tennis by USTA Player Development.
Jenkins, who spent the last three years as the hitting partner for Venus Williams, will be coaching out of the USTA National Campus in Lake Nona, Florida, and reporting to USTA head of women's tennis Kathy Rinaldi.
"I am really excited to share my experience with some young players from my past few years on the tour and about becoming a better coach myself," Jenkins said. "I want to become the best coach that I can be. I am really excited to be in an environment around other coaches where I can grow and continue to learn."