Commitment Announcement
Blue Chip Lin Stays Close to Home with UW Commitment
by Rhiannon Potkey, 5 February 2019
If not for someone losing their job, Yolanda Lin may never have discovered her tennis talent.
Lin was taking swimming lessons in her hometown of Sammamish, Washington for nearly two years when the coach was fired.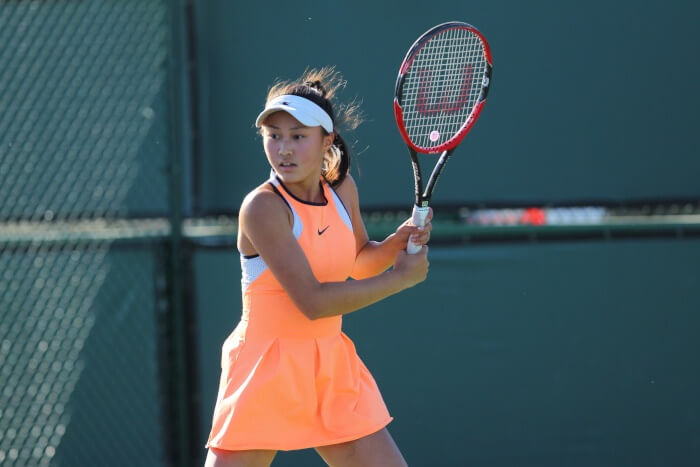 Blue Chip Junior Yolanda Lin Has Committed to Washington
"The only other sport at the facility was tennis, so I picked up tennis at about 10 years old," Lin said. "I started at about an hour a week, and just kept playing a little bit more and more over the years."
Lin has developed into a blue chip prospect with a bright college future. The Skyline High junior decided to stay close to home by committing to play for Washington under head coach Robin Stephenson and assistant coach Georgia Munns.
"I am super excited to be able to go to the University of Washington with such a great team and great coaches," Lin said. "I felt like I connected with Robin and Georgia and their coaching style a little bit more. They were really high energy and positive and I really like that."
At first, Lin didn't think she wanted to stay in state. She looked at several schools in other areas, including Ivy League schools and UC San Diego.
"But just going to the Washington campus, I realized that I was not ready to leave the Pacific Northwest," Lin said. "I just love it so much here and I wanted to stay and play for Washington."