College News
Mentors Available Through College Tennis Alumni Network
by Rhiannon Potkey, 14 May 2019
Jeff Morrison realizes how fortunate he was to have coaches and teammates that were influential in helping him transition from tennis into the working world.
The former Florida All-American and 1999 NCAA singles champion wants to give back to other young college players.
Morrison jumped at the chance to become a mentor as part of the Intercollegiate Tennis Association's College Tennis Alumni Network. The network, which launched last week, was created to help college tennis alumni connect, build an advocate base for college tennis and create a support system for current college players as they prepare to graduate.
Morrison, 40, is the CEO of C.I. Thornburg Company, which supplies major infrastructure for water and wastewater services.
"I am a big fan of coaching and learning and I think this gives me the opportunity to do that with others that need it," said Morrison, a father of two who lives in Lexington, Kentucky. "So often, 18, 19 and 20-year olds kids don't really know what they want to do, and it's good to have somebody to lean on that has kind of been through the ropes and made some mistakes along the way and can learn from that."
The ITA network is designed for alumni of every level. Former Division I, II, III, NAIA and junior college players can sign up for free and receive all the benefits. Within the first 36 hours of the network's launch, more than 900 alumni had already registered.
Once alumni create an account, they can search for other former players by name, school or location. It allows them to connect with old teammates or meet alumni from any school living nearby. They can get together for social reasons, professional opportunities or if they just want a hitting partner.
"It's a resource for anyone who has had any kind of varsity college tennis experience. That is what makes it so special," said Corey Pegram, the ITA's Business & Development Manager. "This is a shared community and a place where they can all go and relate to everyone within this community."
The career services component of the site includes a job board featuring ITA partner companies and alumni members who may have openings at their own businesses or places of employment.
"People are looking to hire other former college tennis players because they are tennis players and they know the skills tennis gave them and they'd love to have more join their staff," Pegram said. "Hopefully it will be a really good resource for seniors and recent graduates to already have that built-in connection of tennis between them."
Florida Alum and ITA Hall of Famer Jeff Morrison
© ITA Hall of Fame
The network website will post any alumni events being held throughout the country. Members can even choose to run their own events through the site.
"The long-term vision for this network is to be powered by alums. They are going to drive this," Pegram said. "If an alum in Washington D.C. or Orlando wants to organize a happy hour or alumni hit or a match watch, they can do that by filling out a form that we would receive and set up the event within the platform that people can register and attend."
As more members join, the mentorship component of the network is expected to increase. Members can register to become a mentor or mentee. The mentors will be paired with a college senior or recent college graduate in their area with similar professional aspirations to give them advice. They must meet at least three times, with the hope the relationship endures much longer.
Morrison is eager to assist younger players in any way possible, and reunite with some old friends through the network. He considers his college career "a great time period in my life" and wants to see the sport retain a thriving support base.
"I think this will add a lot of value to college tennis," Morrison said. "This network is a really clever way to reconnect with people you shared experiences with and even meet some new people you share things in common with. I encourage anybody who is not already a member to sign up."
About K-Swiss
College Content at TennisRecruiting.net is sponsored by K-Swiss.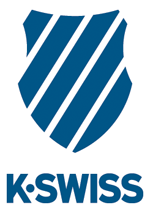 At K-Swiss we are 100% invested in the sport of Tennis and committed to helping players play their very best and win at every level. From a competitive junior or adult player to the greatest doubles team of all-time, Mike and Bob Bryan. For over 50 years we have been making some of the most innovative, high quality tennis footwear in the game featuring the very best in comfort with a consistent fit.
We encourage you to try the K-Swiss shoe that is best for your game.
Connect with K-Swiss on Facebook, Twitter, and YouTube - or on their website.
Leave a Comment
More College Coverage
20-May-2019
Texas Men Brush Aside Distractions, Capture First NCAA Title
The Texas men completed a title run straight out of a movie script by defeating Wake Forest on Sunday to capture the program's first NCAA team championship at the USTA National Tennis Center in Lake Nona, Florida. The Stanford women defended their team title with a win over Georgia.
20-May-2019
A Day In The Life: CMS Freshman Nic Meister
Ever wonder what a typical day is like for a college tennis player? We've got you covered. Through their own words, we take you inside the schedule of a college player. Welcome to A Day In The Life of CMS freshman Nic Meister.
18-May-2019
Gore's Begging Nets Role on Tennis Channel's NCAA Coverage
Tennis Channel is providing the most televised coverage of the NCAA Division I Men's and Women's Championships in the event's history. Play-by-play announcer Sam Gore did everything possible to ensure he was part of the broadcast crew.
About Rhiannon Potkey
Rhiannon Potkey is a veteran sportswriter with more than two decades of experience in journalism. Potkey has covered many sports at many levels and has a passion for finding great stories. Potkey has covered the U.S. Open, junior sectional and national events, college conference championships and Davis Cup matches. Potkey is currently Content Strategist for Tennis Recruiting. You can reach Rhiannon by email at
[email protected]
.