Recruiting 101
From No Interest To An Offer, Parks Is A Combine Success Story
by Rhiannon Potkey, 12 June 2019
Lane Parks knew it may be his only chance.
Parks started playing tennis much later than most juniors, and didn't have a ranking or recruiting rating.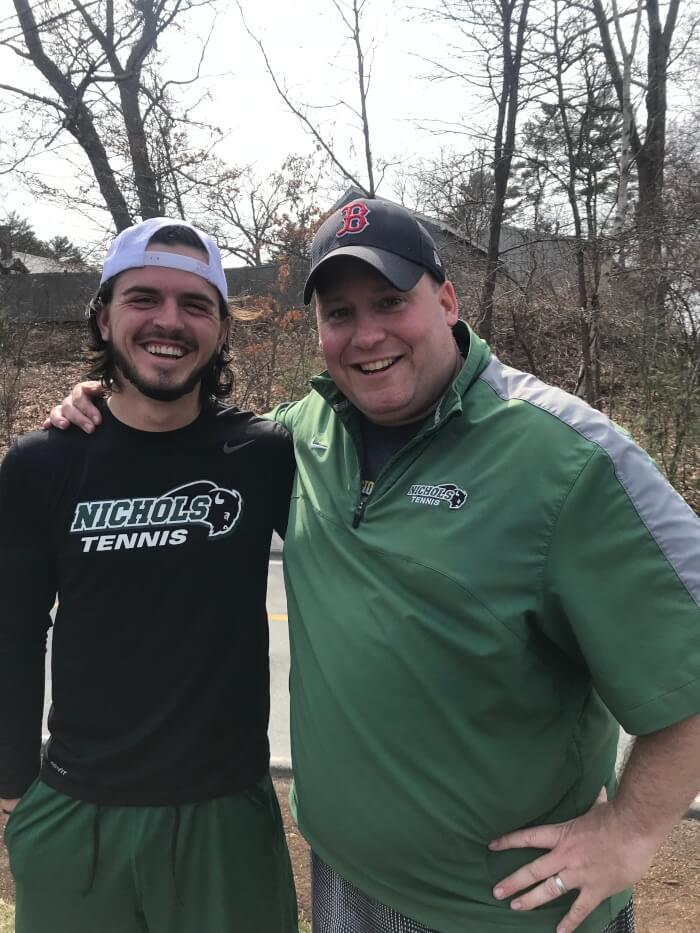 Lane Parks and Nichols College Coach Paul Brower
© Contributed Photo
He trained on public courts in Wauchula, Florida, and no college coaches were coming to the rural town to watch him play for Hardee Senior High.
During the summer before his senior year in 2017, Park's mom saw the USTA was putting on an All-American College Combine at the national campus in Lake Nona, Florida.
"I figured we had to shoot our shot and get him there," Donna Parks said. "If he didn't get recruited by the end, who cares. At least he could get the experience and show them what he had."
Parks felt like he didn't belong as he watched more advanced players roll through their matches. But once he began showcasing his athleticism during the fitness and agility drills, he gained more confidence.
Parks knew his tennis skills needed refinement, but he hoped coaches could see his potential for growth.
They did.
By the time Parks left Lake Nona, three coaches from Division III, Division II and NAIA had approached him expressing interest. That included Nichols College head coach Paul Brower, who offered Parks a spot on the roster for the Division III program located in Dudley, Massachusetts.
Parks just finished his freshman season for the Bison. He appeared in two matches during the spring, going 2-0 in singles and 1-0 in doubles, as Nichols captured its eighth straight Commonwealth Coast Conference championship.
"I don't know if I would be able to be where I am now without going to that combine," Parks said. "It really helped me get my name out there and for some schools to see who I was and kind of put my name in the tennis world."