Commitment Profile
Schneider Makes It Official After One Visit to Ohio State
by Rhiannon Potkey, 25 June 2019
One recruiting visit was all Lara Schneider needed.
The five-star rising senior made a trip to Ohio State in May to tour the campus, meet the team and learn more about the program.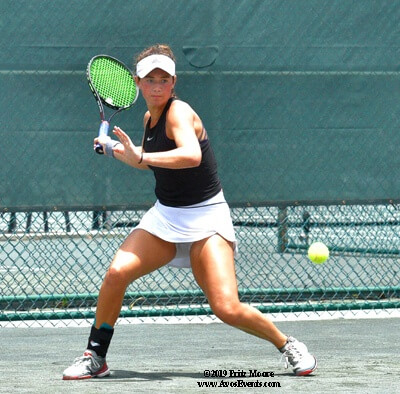 A week later, Ohio State head coach Melissa Schaub came to Mt. Pleasant, South Carolina to watch Schneider practice. Schaub offered her a scholarship, and Schneider committed to the Buckeyes after talking it over with her parents.
"I kind of just knew when I was there that this was the place I wanted to be," Schneider said. "I loved the atmosphere of the campus, the students, the team and coaches especially. I thought I probably couldn't get anything better. It would have been really hard to beat."
Schneider intended to visit more schools than just Ohio State, but her tournament schedule limited some of her opportunities. She didn't think visiting in the summer made sense since there aren't as many students or players around to get a true feel for the environment.
"That was the hardest thing. I would have had to wait until September to see other schools and by that point I would have probably lost my chance to go to Ohio State," Schneider said. "That would have been really hard for me."
Patrick Hieber, who coaches Schneider at the Randy Pate Tennis Academy, believes Schneider could have taken 10 more visits and she still would have selected Ohio State.
"When she came back from her visit, I could tell she really loved it," he said. "I always tell the players there are measurable parameters like academics and strength of the tennis program, but you need also have a personal gut feeling you have to go by. I had a really good feeling after her visit that she realized that at Ohio State."