Who's Hot
Hot 100 List - June 2019
by Amelia Thomas, 20 June 2019
The Hot 100 lists are published each month, and the June Hot 100 lists feature the 100 boys and girls who most improved their rankings during the month of May. You can find out more about the Hot 100 - and how the lists are calculated - by reading here.
The latest lists, published today, are available here:
We talked to a few of these top performers:
Kate Sharabura (Atlanta, Georgia)
Four-star rising junior Kate Sharabura has found considerable success in doubles. She was ranked No. 1 in the U.S. on the USTA Girls 14s Doubles list, and she currently sits at No. 6 on the Girls 16s Doubles list.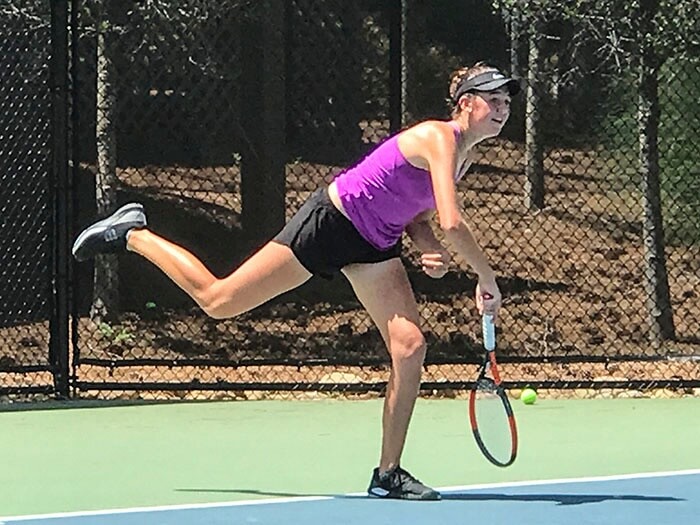 Four-Star Rising Junior Kate Sharabura
Sharabura has won four National L2 Doubles titles in the last 16 months. She has three gold balls in doubles, most recently the Girls 16 National Doubles Championship with partner Sophie Williams in August of 2018. Finally, she has won two consecutive Girls 16s Southern Doubles Championships, in June 2018 with Kavya Patel and in January 2019 with Ann Wright Guerry.
"I think the main thing that distinguishes me from other players at my level is my doubles play," Sharabura said. "I consistently perform better in doubles than in singles, mostly because I love to be at the net, and I have good instincts while poaching."
The biggest struggle Sharabura has found is translating her doubles skills to singles. "Over the past half year, I had been losing a lot of close matches because I lost confidence at the end," she said. "Recently, I had one close match that I finally won. I think this gave me the confidence to close matches out in the end."