Website News
ITA/TRN Showcase Tournament Returns to Coaches Convention
by Julie Wrege, 1 October 2019
TennisRecruiting.net will again conduct the ITA/TRN Showcase Tournament in conjunction with the ITA Coaches Convention on Sunday, December 8th at the Naples Grande Beach Resort in Naples, Florida.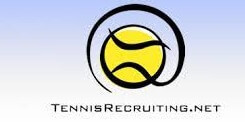 We are pleased to announce that two things will be added to the tournament this year
1. A Recruiting Forum conducted by Dave Mullins
2. Lunch will be provided for the players by the USTA.
Eligibility: Entry is open to all high school age players (9th through 12th grades). Participants will get to compete in front of 100s of college coaches attending the ITA Convention from all levels and divisions. All participants will receive a TRN/ITA tournament towel.
Entry Information: Entries will be accepted on a first-entered, first-accepted basis. To enter, call Julie Wrege at 770-993-5723 with entry and credit card information. Entry fee is $35.00. In the case of inclement weather, this event will be cancelled. You may call 678-778-7627 if you have any questions.
Site Information: The tournament will be played on the 15 clay courts of the Naples Grand Beach Resort. The address is 475 Seagate Drive, Naples, FL 34103 for directions on your GPS or map app.
Results Used for TRN Rankings: The results from this tournament will be used for the rankings on TennisRecruiting.net. Results will also be submitted to UTR. This tournament is not USTA sanctioned; therefore no USTA points will be awarded.
Draw Limit and Match Format: The draw limit is 32 boys and 32 girls. Matches will be the best of three short sets (first to four games) with no-ad scoring and a tiebreaker played in lieu of the third set. We will try to guarantee all players three matches.
Balls: Wilson regular duty balls
Check-In: A mandatory check-in will take place at the courts from 7:45 a.m.- 8:25 a.m.
Recruiting Forum: The ITA has added a Q&A Recruiting Forum to this year's ITA/TRN Showcase tournament. Dave Mullins, the Managing Director of Community Engagement and Coach Empowerment at the Intercollegiate Tennis Association, [See bio below.] will be conducting this session, so come with your questions prepared. The forum will be presented at the courts from 8:30-9:15 a.m. with play beginning at 9:30 a.m. There will be no check-in or warm-up during the forum.
Warm-up: An extended warm-up time (15 minutes) will be allowed prior to your first match.
Lunch: The USTA will be providing lunch at the courts for each of the competing players served by the Naples Grand staff.
Dave Mullins
Dave Mullins is currently the Managing Director of Community Engagement and Coach Empowerment at the Intercollegiate Tennis Association.
His tennis playing career included competing at Junior Wimbledon, representing Ireland in the Davis Cup as an ATP ranked singles and doubles player, garnering All-American honors as a student-athlete at Fresno State.
Mullins' collegiate coaching career spanned 12 years. He started his career at DePaul University in Chicago as a men's coach, before moving over to coaching the women's game as an assistant coach at Northwestern University and then as a head coach at the University of Oklahoma.
From 2016-2019, Mullins returned home to Ireland to work at one of the oldest tennis clubs in the world at Fitzwilliam Lawn Tennis Club and joined the Board of Directors for the Irish Tennis Federation overseeing the High Performance Portfolio. During this time, he advised players on the college tennis scholarship process and helped prepare players for the transition to college tennis.
Mullins has masters' degrees in both Education and Sport and Exercise Psychology. He has also been a monthly contributor for TennisRecruiting.net in the past.
Leave a Comment
More Website News
19-Oct-2020
Star Ratings Fall 2020 Edition
Better late than never, here they are... the Fall Star Ratings. Find out right now how many stars you have - as The Tennis Recruiting Network proudly presents the Fall Star Ratings for 2020.
7-Sep-2020
Fall Rating Period Underway
Since our launch in 2005, TRN has updated the "Star Ratings" for junior players twice a year in March and September. 2020 has been an odd year to say the least, and this Fall our updates to the Stars has been delayed. The rating period is now underway. Star ratings will be based on players' highest rankings during the eight-week period from the week of August 24 to the week of October 12, 2020. We invite players to review their player records to ensure accurate ratings.
31-Aug-2020
Farewell Class of 2020
The Tennis Recruiting Network bids farewell to the high school class of 2020. Last week's rankings are our final edition of the 2019-20 year - and the final rankings for the outgoing Class of 2020.