News & Features
September Aces
Top Juniors, Current Collegians Excel in September
by
Colette Lewis
, 4 October 2019
Special from
Zoo Tennis
September was another busy month for top juniors, beginning with the U.S. Open in New York and ending with the Junior Fed Cup and Junior Davis Cup competitions in Lake Nona, Florida. Current collegians also stepped into the spotlight, with four of them capturing titles on the USTA Pro Circuit last month.
Jonas Forejtek

The 18-year-old from the Czech Republic had already claimed junior grand slam titles in doubles this year, but his record in singles was just 4-7 before he won the U.S. Open boys title last month, with the No. 4 seed defeating No. 8 seed Emilio Nava of the United States 6-7(4), 6-0, 6-2 in the final. Forejtek, who rose to No. 1 in the ITF junior rankings with the title, didn't skip a beat a few days later in his Davis Cup debut, earning two singles wins, including the deciding rubber, in the Czech Republic's 3-2 victory over Bosnia and Herzegovina.

Maria Camila Osorio Serrano

An ace in August for her two titles at $25,000 events in Ecuador, the 17-year-old from Colombia ran her winning streak to 16 with the U.S. Open girls title. Twice a semifinalist at junior slams, Osorio came from 3-0 down in the final set of her semifinal match, then powered through qualifier Alexandra Yepifanova of the United States 6-1, 6-0 to earn the championship, becoming the first player from her country to win a junior slam singles title. Osorio Serrano, who reached a career high of 226 in the WTA rankings, moved to No. 1 in the ITF Junior rankings with the title.

Vanessa Ong

The 17-year-old from Oklahoma, who verbally committed to UCLA this summer, picked up her first USTA Pro Circuit singles title last month in Lawrence, Kansas. The 2016 U.S. Open girls quarterfinalist had to win two qualifying matches just to earn a place in the main draw of the $15,000 event, where she defeated No. 3 seed and Washington State junior Michaela Bayerlova of the Czech Republic in the second round. In the final, Ong defeated No. 2 seed Anastasia Nefedova of the United States 6-0, 7-5 and moves to 930 in the WTA rankings with the title.

Axel Geller

The Stanford junior won his second title of the summer at the $15,000 tournament in Champaign, Illinois. The 20-year-old from Argentina, seeded No. 4, needed three sets in three of his victories, including in the final against qualifier Adam Walton of Australia, a junior at the University of Tennessee. Geller, the 2017 ITF World Junior champion, prevailed, earning a 6-3, 4-6, 6-3 victory and his third career ITF Pro Circuit singles title.

Daria Snigur

In her first tournament since winning the Wimbledon girls title in July, the 17-year-old Ukrainian claimed her second career $25,000 ITF World Tennis Tour title last month in Israel. The No. 3 seed, Snigur defeated No. 2 seed Maia Lumsden of Great Britain 6-1, 6-4 in the final to capture her third Pro Circuit title of the year and fourth overall. Now No. 4 in the ITF junior rankings, Snigur reached a career-high WTA ranking of 325 with the title. (Photo credit: Paul Ballard)

Clara Tauson

The reigning Australian Open girls champion has not played a junior event since May, but the 16-year-old from Denmark has stayed in the top 5 of the ITF world junior rankings while having considerable success on the ITF World Tennis Tour. Last month, Tauson won a $60,000 tournament in Israel, the second tournament at that level she has claimed this year. Unseeded, she defeated three seeds, including No. 2 seed Katherine Hobgarski of Germany, who fell 4-6, 6-3, 6-1 in the final. Because a WTA rule about withdrawing from a WTA tournament in the same week meant she was not awarded any points for her title, she is currently 305 in the WTA rankings.

Govind Nanda

This year's Kalamazoo 18s finalist won his second $25,000 level title of the year, at the USTA Pro Circuit event in Harlingen, Texas. The unseeded Nanda, who is taking the fall off from classes at UCLA after playing the spring semester with the Bruins, defeated 18-year-old qualifier Adrian Andreev of Bulgaria in the final by a 6-4, 6-4 score. Nanda, who won his first Pro Circuit title back in January, will move to a career-high ATP ranking around 550 when the points are added.

Rinky Hijikata

The University of North Carolina freshman won his first title last month at the $15,000 USTA Pro Circuit event in Fayetteville, Arkansas. Using his Top 100 ITF Junior ranking for entry, the unseeded 18-year-old from Australia beat the No. 3 and No. 1 seeds en route to the final, where he took down No. 2 seed Nick Chappell, the former TCU star, 2-6, 6-2, 6-1. A former ITF Junior Top 10 player, Hijikata is up to 751 in the ATP rankings with the win.

Elina Avanesyan

The unseeded Russian teenager, who turned 17 last month, swept the titles at the $15,000 ITF World Tennis Tour event in Kazakhstan. Using her Top 100 ITF Junior ranking for entry, Avanesyan didn't drop a set all week, beating three seeds in singles, including No. 3 seed Tamara Curovic of Serbia in the final. The 6-2, 7-5 win over Curovic gave Avanesyan her first WTT singles title, and she earned her second career WTT doubles title with Viktoryia Kanapatskaya of Belarus when the unseeded pair defeated No. 4 seeds Yekaterina Dmitrichenko of Kazakhstan and Avelina Sayfetdinova of Russia 6-3, 6-0 in the final. (Photo credit: Paul Ballard)

Elisabetta Cocciaretto

The 18-year-old from Italy won her first ITF World Tennis Tour singles title at the $25,000 level last month in her home country despite being unseeded. The former ITF Top 20 junior beat three seeds, including No. 5 seed Susan Bandecchi of Switzerland, who fell to Cocciaretto 6-3, 6-1 in the final. Cocciaretto, who has not played any junior events in 2019, also reached the final of another $25,000 event in Italy the following week, and has boosted her WTA ranking to a career-high of 296.

Jack Draper

An ace in August for his two $25,000 titles in his home country of Great Britain, the 17-year-old left-hander added another last week, this one indoors. The top-seeded Draper, who has not played a junior event since reaching the Wimbledon boys final last year, did not drop a set in his five victories, beating No. 2 seed Julian Ocleppo of Italy 6-4, 6-0 in the final. When the points are added from his sixth career singles title, Draper will be back near his ATP career-high ranking of 335. (Photo credit: Paul Ballard)

Sergey Fomin

The 18-year-old from Uzbekistan won his first career ITF World Tennis Tour title last month at a $15,000 tournament in Kazakhstan. Although just 14-12 in WTT tournaments this year, Fomin put it all together that week, beating the No. 4 and No. 2 seeds in the first round and semifinals respectively. In the final, the current ITF Junior No. 40 defeated No. 3 seed Alexey Zakharov of Russia 2-6, 6-2, 6-4 and he is now 729 in the ATP rankings. (Photo credit: Paul Ballard)

Jessica Livianu

The St. John's senior had never won a match on the USTA Pro Circuit in her three previous appearances in main draws, but last month the 21-year-old New Yorker qualified for the $15,000 tournament in Lubbock, Texas and went on to claim the title. Livianu's quarterfinal, semifinal and final victories all came in three sets, with the score in her championship match over unseeded 18-year-old Dalayna Hewitt 6-4, 1-6, 6-3. Livianu, a three-time Big East Player of the Year, enters the WTA rankings at 984.

Nicholas David Ionel

The 16-year-old from Romania won his first two ITF World Tennis Tour titles last month in the two weeks following a first round loss at the U.S. Open Junior Championships. Ionel won the $15,000 events in his home country without the benefit of a seed, beating unseeded Oleksii Krutykh 7-5, 6-4 in the first final and taking out No. 3 seed Juan Ignacio Galarza of Argentina 6-7(1), 7-5, 6-4 in the second final. Ionel, the 2017 16s Orange Bowl champion, is now up to a career-high of 717 in the ATP rankings.

Alexandra Eala

The 14-year-old from the Philippines won the newly established ITF Grade A in Cape Town, South Africa last month, with the No. 4 seed beating No. 2 seed Matilda Mutavdzic of Great Britain 6-4, 1-6, 6-3 in the semifinals and top seed Linda Fruhvirtova of the Czech Republic 6-3, 6-3 in the final. With the title, the 2018 Les Petits As champion is now 21-7 on the ITF Junior Circuit this year and is up to 26 in the junior rankings.

Khololwam Montsi

The 16-year-old South African went 11-0 in ITF Junior Circuit tournaments in his home country last month, winning a Grade 2 in Stellenbosch the week prior to the Grade A in Cape Town. There, the sixth-seeded Montsi took out top seed Arthur Cazaux of France in the quarterfinals, No. 3 seed Jeffrey Von Der Schulenburg of Switzerland in the semifinals and, in the final, No. 4 seed Terence Atmane of France by a score of 7-5, 6-1. The younger brother of University of Illinois sophomore Siphosothando Montsi has risen to 22 in the ITF junior rankings.

United States' Junior Fed Cup Team

Connie Ma went 9-0 in singles and doubles to lead the USA girls to an unprecedented third straight Junior Fed Cup title last week at the USTA National Campus in Lake Nona, Florida. The No. 2 seeded team, consisting of Ma, Robin Montgomery, Katrina Scott and captain Jamea Jackson, defeated the third-seeded team from the Czech Republic in the final, with Ma and Montgomery clinching the title 2-1 with a win in the deciding doubles. The USA girls have now reached the final of the ITF's 16-and-under team competition for six consecutive years.

Japan's Junior Davis Cup Team

Wimbledon boys champion Shintaro Mochizuki went 11-0 in singles and doubles at the Junior Davis Cup competition in Lake Nona, leading the second-seeded Japanese team to its first title since 2010. Mochizuki and Yamato Sueoka clinched the title for captain Ko Iwamoto by beating the top-seeded USA's doubles team of Toby Kodat and Martin Damm 6-4, 6-3 in the deciding match.

**Unless otherwise noted, photo credit: Zoo Tennis
About Dunlop
Dunlop is proud to sponsor the Aces series of articles at TennisRecruiting.net.
Dunlop - "Journey for Perfection"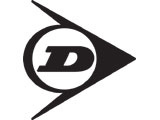 Dunlop is owned by Sumitomo Rubber Industries and has its headquarters in Kobe, Japan. Dunlop is a legendary brand dating back to 1888, with many past Grand Slam Champions winning with their Dunlop racquets. Dunlop is also well known for making high quality tennis balls, played at Grand Slam, ATP & WTA events. Current players on Tour using Dunlop racquets include Kevin Anderson, Agnieszka Radwanska, Donald Young, Heather Watson, Jamie Murray, Taylor Townsend, Zarina Diyas, Jack Draper and U.S. legends James Blake and Michael Chang. Learn more at www.DunlopSports.com - and connect with us on Facebook, Twitter and Instagram.
Leave a Comment
More Aces Series Articles
27-Mar-2020
Short Month of Tennis, But No Shortage of Aces
With tennis coming to an abrupt halt on March 12, an abbreviated version of the monthly Aces column seemed likely. Yet with just two weeks worth of competition, 17 performances stood out, including three ITA National Indoor champions crowned on the first day of the month.
3-Mar-2020
February's Top Performing Players Spanned the Ages
The month of February provided a host of highlights, with players aged 13 to 35 winning titles in Australia, North and South America and Europe. In addition, college tennis crowned three new national indoor champions and a trio of former collegiate stars earned ATP Challenger titles.
3-Feb-2020
Current and Former Collegians Highlight Last Month's Standouts
Current and former collegians provide the bulk of a dozen highlights from the first month of the decade, but young competitors from ages 13 to 18 also chalked up notable results last month, including the year's first junior slam champions.
About Colette Lewis
Colette Lewis
has covered topflight U.S. and international junior events as a freelance journalist for over a decade. Her work has appeared in
Tennis
magazine, the
Tennis Championships
magazine and the US Open program. Lewis is active on
Twitter
, and she writes a weekly column right here at TennisRecruiting.net. She was named
Junior Tennis Champion
for 2016 by Tennis Industry Magazine.
Lewis, based out of Kalamazoo, Michigan, has seen every National Championship final played since 1977, and her work on the tournament's ustaboys.com website led her to establish ZooTennis, where she comments on junior and college tennis daily.
Dunlop SX Club 2 Pack Long Tennis Backpack
To purchase this product or for a much more detailed written review,
Click Here!

Follow college tennis with the ITA - the governing body that oversees all levels of men's and women's varsity collegiate tennis.
Generation Fast Ep. 2: Hannah Reich
Wilson Tennis profiles Germany's Hannah Reich as she balances school, work and life while setting her sights on moving up the ladder.
Talk Tennis provides lively forums for the discussion of junior and college tennis. Here are the latest topics from the message boards.