Special from
Zoo Tennis
No. 3 seed Robin Montgomery and unseeded Welsh Hotard put together impressive runs last week to win their first International Tennis Federation Grade 1 titles at the Pan American Closed in Nicholasville, Kentucky, with Montgomery defeating wild card Isabelle Kouzmanov 6-2, 6-0 and Hotard downing No. 8 seed Cash Hanzlik 6-4, 6-4.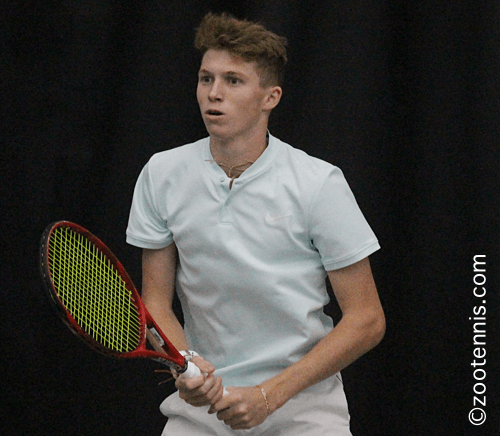 Boys Singles Champion Welsh Hotard
© Zoo Tennis
After 13 years in Tulsa, the Grade B1 event moved to Charlotte, North Carolina in 2018 but retained its status as an outdoor event. This year the tournament found a new home at the spacious new Top Seed Tennis Club, becoming the only ITF junior tournament in the United States played indoors.
Hotard announced his status as a contender in the first round by defeating No. 12 seed Jack Anthrop, who had won back-to-back titles at the ITF Junior Circuit events in Texas the previous two weeks. That 6-2, 7-5 victory was a close one compared to his next four wins, which included a 6-1, 6-0 win over No. 6 seed Hunter Heck and a 6-0, 6-3 win over No. 4 seed Alex Bernard. In between, Hotard took out wild card Ben Shelton 6-2, 6-2, after the son of University of Florida coach Bryan Shelton had upset top seed Andrew Dale in the third round.
Hanzlik had also not experienced much adversity in his first five victories, losing only 14 games total. His 6-1, 6-1 semifinal win over 15-year-old Victor Lilov, who had beaten No. 2 seed Joshua Lapadat of Canada in the third round, was particularly impressive, giving him reason for optimism going into his first meeting with Hotard.