Signing Profile
Blue Chip Duong Finds Warm Welcoming at Illinois
by Rhiannon Potkey, 12 November 2019
Katherine Duong assumed she would stay on the West Coast for college. The Cupertino, California native was worried about how she'd adapt to any cold-weather areas.
But Duong's geographical options expanded once her close friend and fellow Bay area resident, Ashley Yeah, joined the Illinois team.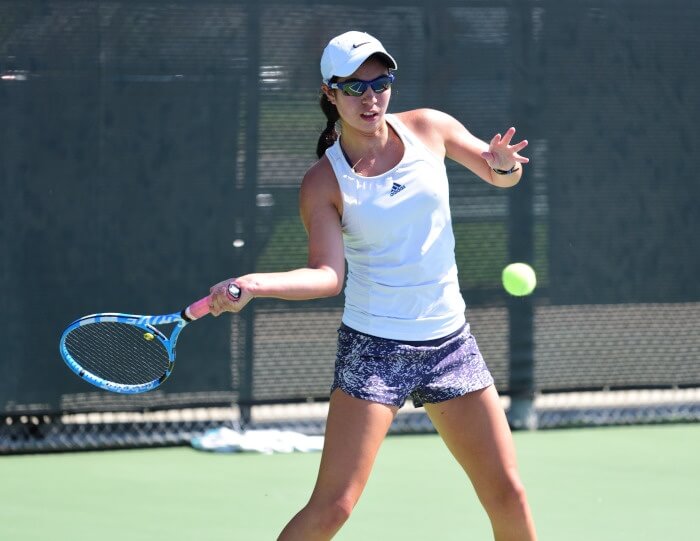 Katherine Duong is Signing to Play for Illinois
© Contributed Photo
The Illini coaches asked Yeah about Duong after seeing her play, and encouraged Duong to make an official visit to campus.
"I figured why not go there and see my good friend," Duong said. "But after I went there, I realized that it was just the perfect place for me. I loved it so much. The environment was just amazing, and I could really feel like it was a place I could call home for four years."
The blue chip senior will be signing her national letter of intent to play for Illinois once the signing period opens on Wednesday. Duong plans to major in accounting and pursue the five-year masters program at the university.
"Every girl has those professional dreams and I wanted to win a Grand Slam. But as I grew older, I realized I had to start smaller and do college tennis first," Duong said. "Then, if I have the opportunity to go pro, I can see where that takes me. But I am excited about having the college experience."