Recruiting 101
Ten Things to Know About the USTA Junior Structure Changes
by Staff reports, 19 November 2019
The USTA will be making changes to its junior competitive structure.
Beginning in January of 2021, the USTA is adopting a simplified nationwide structure, which will create a standardized system and greater consistency for players, parents, coaches, tournament directors and officials.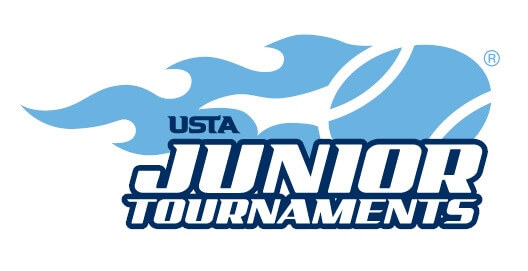 Yesterday, we published an article discussing some of the reasons behind the change. Today, we are providing the USTA's Top 10 Things to Know:
1. ONE Nationwide Structure of Tournaments. The 17 sectional structures and one national structure will be replaced with one nationwide structure of junior tournaments. The structure will consist of seven levels of ranking tournaments, with the lowest level of intermediate tournament classified as a Level 7 and USTA National Championships classified as a Level 1. For entry-level to intermediate players of all ages, a non-ranking series of events called the Net Generation Circuit will focus on age-appropriate competition, development and fun.
2. ONE Nationwide Points-Per-Round Ranking System. The 17 sectional ranking systems and one national ranking system will be replaced with one nationwide ranking system for the Level 1-7 ranking tournaments. One set of nationwide ranking tables will determine the points earned in all ranking tournaments.
3. ONE Standings List. At least monthly, the USTA will continue to publish National Standings Lists (NSLs), using the same Best of 6 singles and Best of 6 doubles results system, with 15 percent of a player's doubles results counting toward a player's standing. Points will count up and count down as they have in the past. These lists will be filtered by section or district when they are used for selection into closed tournaments and team competitions.
4. EVERYTHING Counts. While sections will continue to hold two Closed Level 3s and four Closed 4s, and in some cases Closed Level 5s, all other tournaments sanctioned by the sections will be open to all players and all results will count in the ranking system. This also permits sections to hold Open Level 4s. This means that if you are vacationing out of section and play a tournament, it will count. It also allows players who live near section borders to play across section lines and have their results count.
5. ONE Quota list criteria for every Section - no more endorsement requirements for Nationals. Sections will no longer impose minimum requirements to appear on a section's endorsement list. Sections will continue to get a minimum Quota number of players into USTA National Championships, but these lists will all have the same criteria and will be published on a monthly basis so players better understand their chances of making Nationals. The criteria provides an incentive for players to compete in-section as follows:
• In the Boys/Girls 18, 16 and 14 divisions, no more than three singles and three doubles results can be from tournaments sanctioned by an entity other than the Sectional Association.
• In the B/G 12 divisions, no more than two singles and two doubles results can be from tournaments sanctioned by an entity other than the Sectional Association.
6. NEW Ranking Events. For the first time, the ranking system will be able to count results from mixed doubles events, including mixed doubles matches that are played as part of a team tournament. The new structure has also created the opportunity for sections to organize two high-level ranking events — a Level 2 Intersectional Team Tournament between two or more sections and a Closed Intrasectional Level 4 Team Tournament.
7. GETTING Into USTA National Championships. No change has been made to the number of players selected into the USTA National Championships — this includes the total players accepted as well as the number of players selected as part of each step in the selection process (Direct Acceptance, National Level 2 Qualifiers, players from the NSL, Quota, and Wild Cards). What has changed is the order of the players. Beginning in 2021, the NSL players will be selected before the Quota players. Any player accepted based on their NSL who is also on a Quota List within a section's Quota will result in the next-highest player on the Quota List that enters getting in.
8. UNIFIED Residency Requirements. Sections will all have the same residency requirements, and residency will determine eligibility to play in closed tournaments and represent a section or district in team competition. A player may be a resident of only one section (and if applicable, one district). Residency will be based on where a player resides, except that a player may change their residency one time per calendar year so long as it is based on:
• The address of the player's legal guardian, or
• The physical address of a boarding school or tennis academy, so long as the player is enrolled and residing at the school or academy.
9. EVERY Section Is Not The Same. Every section is slightly different — in size, geography, population, climate — and the new regulations allow for sections to make decisions that best meet the needs of their junior players. Examples of what sections will be deciding include:
• Draw sizes of their tournaments
• Numbers of tournaments at each level
• When the tournaments take place on the calendar (except that one of the Closed Level 3s must take place in May or June)
• The draw and match formats.
10. IT All Starts in 2021. All of the changes will take effect in January 2021. In the coming months, be on the lookout for webinars and other educational materials produced by the USTA that will take a deeper dive into the details of the new structure.
Leave a Comment
More Recruiting 101 Articles
7-Jul-2020
Meet The Assistant: Navy's Alessandra Pedergnana
Assistant coaches might not get as much attention as head coaches, but they are highly valued by everyone within a college program. They work long hours to help teams try to win matches and help players try to achieve their goals. In this edition of Meet The Assistant, we profile Navy's women's assistant Alessandra Pedergnana.
1-Jul-2020
Recruiting Insider: Eastern Washington's Dustin Hinson
Getting more insight into how college coaches recruit can make the process less intimidating for prospets. Our "Recruiting Insider" series features coaches from across the nation providing their recruiting methods. Today, we hear from Eastern Washington women's coach Dustin Hinson.
25-Jun-2020
Donovan Tennis Strategies To Host Virtual Showcase Event
Given the recruiting restrictions in place because of the coronavirus pandemic, Donovan Tennis Strategies is hosting its first-ever virtual recruiting showcase July 8-9. The event will feature a coaches panel, admissions presentation and match videos among other things.