Special Feature
FGCU Players Run Their Own Free Clinics to Give Back
by Rhiannon Potkey, 4 December 2019
Sofia Perez doesn't take her situation for granted. The senior realizes not everyone gets a chance to play the sport they love in college.
So when the Florida Gulf Coast University women's team hosts free clinics every fall for children in the Fort Myers area, Perez goes out of her way to make sure they are having a good time.
"I can see myself in those kids," Perez said. "I was that same way a few years ago, going to clinics and playing with other kids. I never imagined myself here, so one of those kids could be taking my place in a couple of years."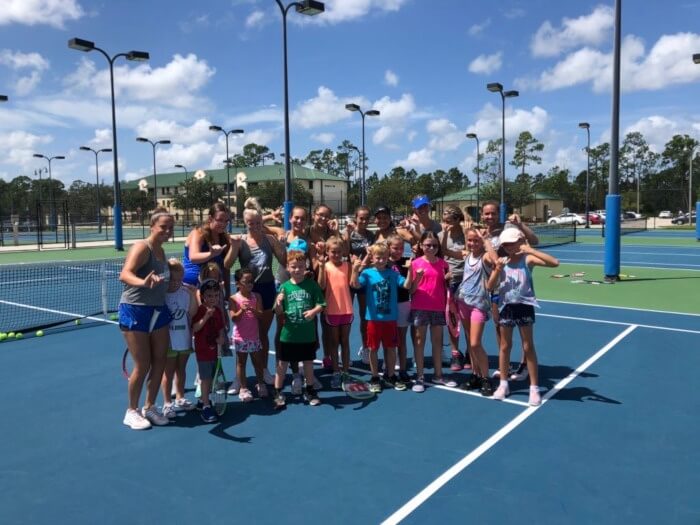 The Eagles Host at Least Five Free Clinics Each Fall
© Contributed Photo
The Eagles have been hosting at least five free clinics during the fall for the last three years. The final one for this semester will take place on Thursday, when they hold their "carnival" that includes prizes, games and a potential visit from the school's mascot.
Head coach Courtney Vernon started the clinics as a way to give back to a local community that has supported her program through financial donations and attendance at matches.
"I always said when I took this job I wanted our girls to know who gave them the opportunity to be here," said Vernon, in her seventh season at FGCU. "We are big on community involvement, because someone helped each of us get to where we are today."