Player Spotlight
Spotlight Players of the Week: Ryan Rajakar and Hope Moulin
by Rhiannon Potkey, 20 January 2020
SPOTLIGHT ON Ryan Rajakar (Nokomis, Florida)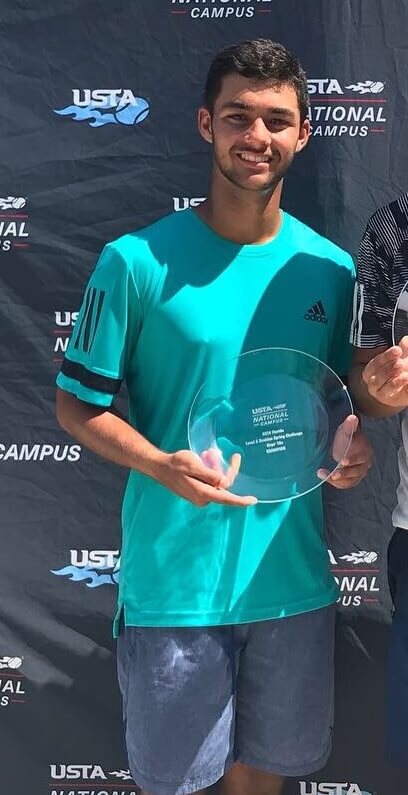 Music on your playlist: I listen to rap music like Kanye West, 21 Savage and Lil Uzi Vert.
Dream vacation destination: I went to on an Alaskan cruise this summer and that was the best vacation by far. I would really like to go again. We flew up on a helicopter and seeing the landscape and the glaciers and whales and stuff was great. The scenery is unmatchable.
Favorite food: Quesadillas
Favorite athletes: Rafa, Lamar Jackson and Kobe Bryant.
Future occupation: I am not really sure, but I think I want it to be something with the body - either nutrition or personal training or maybe even teaching tennis.
If you could have dinner with anyone dead or alive, who would it be: Novak Djokovic. He shares his thoughts and feelings a lot and spreads them out a lot more. He is a lot more open than a lot of tennis players out there, and he is into self-development a lot because he struggled in many areas in his career. He has a really strong mental aspect on life and not just tennis and I would love to hear his perspective and what he's working on and his goals and how he has done what he's been able to do and accomplish. I would love to find out his learning curves and failures and mistakes.
Must-watch TV show: Dexter
Favorite movie: Karate Kid
If I am not playing tennis, I am … homework or doing something in the gym.
Instagram handle: @ryan_rajakar