Player Spotlight
Spotlight Players of the Week: Noah Van Dyke, Kylin Sadler
by Rhiannon Potkey, 4 February 2020
SPOTLIGHT ON Noah Van Dyke (Parrish, Florida)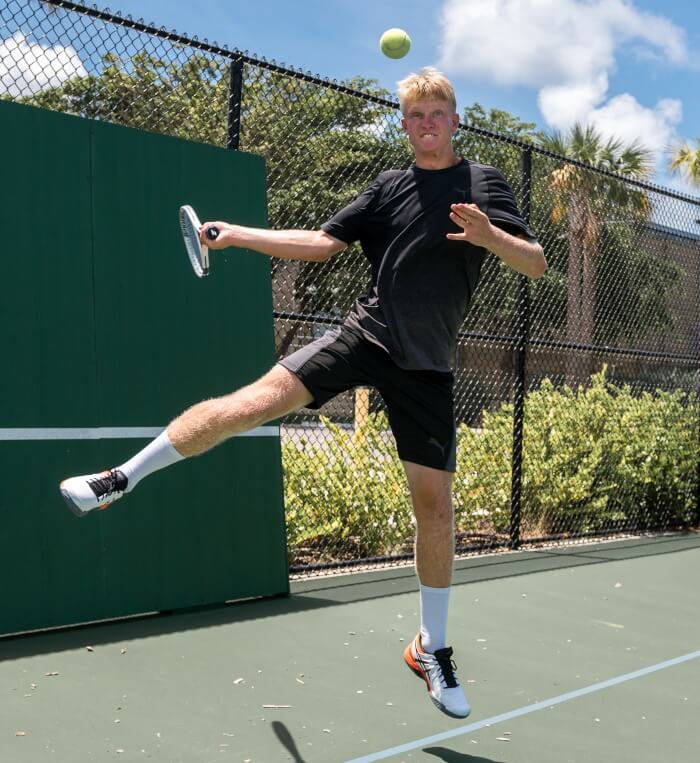 Music on your playlist: I listen to EDM and some alternative and pop music.
Dream vacation destination: I would probably go to either the Florida Keys or Hawaii.
Favorite food: Sushi
Favorite athletes: Rafael Nadal, Grigor Dimitrov and Dominic Theim.
Future occupation: I would like to go pro in tennis. But after that, or maybe if it doesn't work out, I would like to be some kind of engineer like an auto mechanic or designing cars. I love engineering and I love cars and engines. I like seeing how to make things go fast and more efficiently and smoother. To put the two together would be really fun.
If you could have dinner with anyone dead or alive, who would it be: I would say Albert Einstein and Nikola Tesla. Einstein is one of the best physicists and smartest guys. It would be kind of cool to see what he had to say, and Tesla because he is a great inventor and almost everything that Edison claimed he did, he didn't do. Tesla did. I'd like to see what he has to say about that and how he thought of things.
Must-watch TV show: Daredevil
Favorite movie: Limitless
If I am not playing tennis, I am … Most of what I am doing involves school, but when I am not doing that I love puzzles and board games.
Instagram handle: @nvand21