Player Spotlight
Player Spotlight of the Week: Ainsley Heidbreder, Alex Bigsby
by Rhiannon Potkey, 17 February 2020
SPOTLIGHT ON Ainsley Heidbreder (St. Louis, Missouri)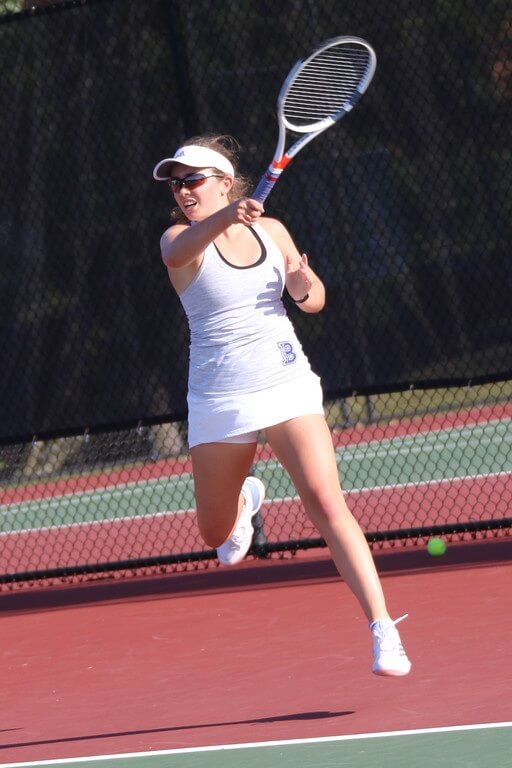 Music on your playlist: I have a very wide range, but primarily popl and some rap music. My favorite song right now is Easier by 5 Seconds of Summer.
Dream vacation destination: Anywhere with a beach.
Favorite food: I am a big chocolate ice cream fan.
Favorite athletes: Roger Federer and St. Louis Blues goaltender Jordan Bennington. I am a big hockey fan and he is one of my role models.
Future occupation: My dream for a long time has been to become a surgeon. I hope to go pre-med and then enter the surgical field. My mom is a doctor and I have just always been a bit of a science nerd. I love anatomy.
If you could have dinner with anyone dead or alive, who would it be: I'd have to say Roger Federer, just because he is the greatest tennis player of all time of course but he also gives back in so many ways. I would love to talk about tennis with him and about his heart and hear him share his passion for giving back.
Must-watch TV show: Grey's Anatomy and I watch a lot of Blues hockey games.
Favorite movie: It's a Wonderful Life
If I am not playing tennis, I am … probably schoolwork. I have a lot of schoolwork that I have to do, so either that or hanging out with family and friends.
Instagram handle: @ainsley_heidbreder